Just like the PlayStation 5, Microsoft has also released the next-gen gaming console Xbox Series X|S last year. Both the models are powerful enough to run Xbox games at a higher resolution and improved frame rates. One of the major attractions is the backward compatibility game support for the Series X|S which is highly appreciated among console players. Now, if you're having any kind of issues with higher FPS gameplay on older games, you can check How to enable FPS Boost on Xbox Series X and S.
Obviously, plenty of Xbox Series X and Xbox Series S console users are reporting that due to the backward compatibility support, they're trying to run older Xbox games at a higher resolution & many of them support the FPS Boost feature. But somehow they're unable to enable this feature on the older video games that were previously capable of running at higher frame rates. Luckily, the FPS Boost feature can be enabled very easily on your Xbox Series X|S consoles.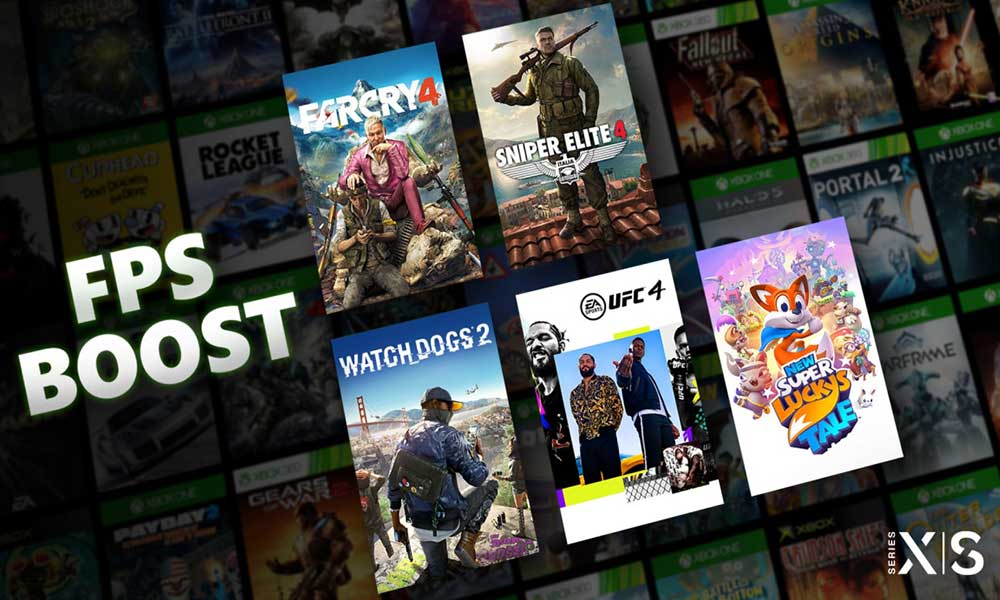 How to enable FPS Boost on Xbox Series X and S
Thanks to the Microsoft Xbox team for making it possible and easy enough for the next-gen Xbox Series X|S console users. Although the FPS Boost feature comes enabled by default on the supported games, you can still turn it on manually. So, without getting further ado, let's jump into it.
Go to the My Games & Apps menu from your Xbox Series X|S home screen.
Now, make sure to highlight the particular game that you want to use the FPS Boost feature.
Press the Menu button on the Xbox controller > Select Manage Games and Add-Ons.
Next, scroll down and select the Compatibility Options menu.
Select to enable the FPS Boost checkbox.
Keep in mind that this feature isn't applicable to all Xbox games. Previously the list of FPS Boost supported games was short but some of the games have been added recently. Meanwhile, the gaming performance may not work well for every game title. That means the intense games like Watch Dogs 2 and Far Cry 4 can go up to 60FPS.
Read More: How to Turn Off or Disable Ray Tracing Xbox Series X
While the New Super Lucky's Tale can go up to 120FPS @4K resolution on Xbox Series X. Additionally, you can also enable Auto HDR mode for your games from the same Manage Games and Add-Ons section.
That's it, guys. We assume this guide was helpful to you. For further queries, you can comment below.