When it comes to smartwatches, the Apple Watch has been dominating the space ever since its inception back in 2015. Unfortunately, those on the Android side are out of luck since the Apple Watch only works with the iPhone. This has obviously put a lot of pressure on the Android side of smartwatches and one of the most compelling alternatives to the Apple Watch is the Galaxy Watch 4.
The Galaxy Watch 4 is an exceptional smartwatch, considering that most other offerings by other OEMs are lackluster. It has a seamless circular design with a 1.2″ Super AMOLED display. The watch is IP68 water and dustproof and even comes with wireless charging. Not to mention, it finally adopts WearOS instead of Samsung's stubborn old TizenOS for its software.
Unfortunately, one of the most widespread issues that the Galaxy Watch 4 has had for its users is the voice-to-text stuck on installation bug. This makes it almost impossible for people to use their voice to instantly type out large sentences, which would otherwise be incredibly difficult to do so by typing on the miniature display. In this guide, we will be going over an easy fix that has worked out for several users.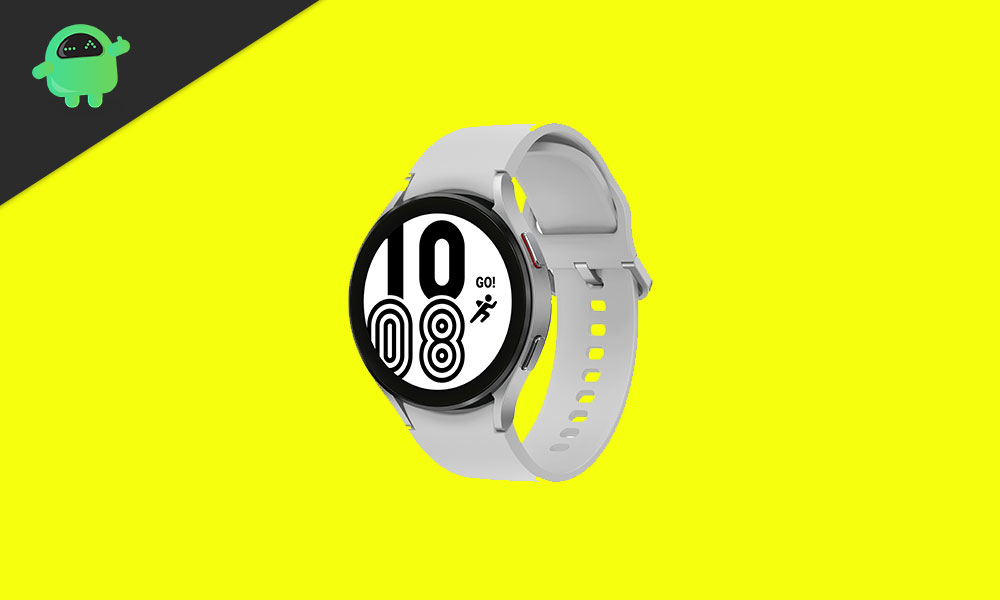 How to Fix Galaxy Watch 4 Voice to Text Stuck on Initializing
The voice to text stuck on initializing error happens due to a problem in the Gboard app that's installed on your smartwatch. Users have reported that by uninstalling and reinstalling it, the problem goes away, only to return after a while. A great solution to this problem was first reported by Sadique Hassan in a post on his blog that seems to be working for the masses.
The trick is to simply change the app's permission to use the microphone such that you grant it every time you need to use the voice to text feature. This solution is obviously temporary as we wait for Samsung to roll out an update that fixes it for good. With that said, let's take a look at the steps you need to follow to fix this annoying bug!
On your Galaxy Watch 4, open the Settings app and navigate to Privacy > Permission Manager.
Select Microphone and then tap on Gboard from the app list.
Tap on Ask every time.
Now head back and try to use the voice to text feature in any app. You should be prompted to allow Gboard permission to use your microphone.
Conclusion
We hope our guide on how to fix the Galaxy Watch 4 Voice to Text not working was helpful to you. If you have any tips other than what we've mentioned, do let the other readers know in the comments below! If you have any queries regarding the guide, feel free to contact us, we'd be happy to help!