So you have a Samsung Galaxy Watch 5 and 5 Pro but find it difficult to connect the smartwatch to your phone. Pairing the device is not a tricky process; some people can get into trouble. If you're one of them, keep reading this article as we'll be going through several ways to fix the Samsung Galaxy Watch 5 connection issue with your phone.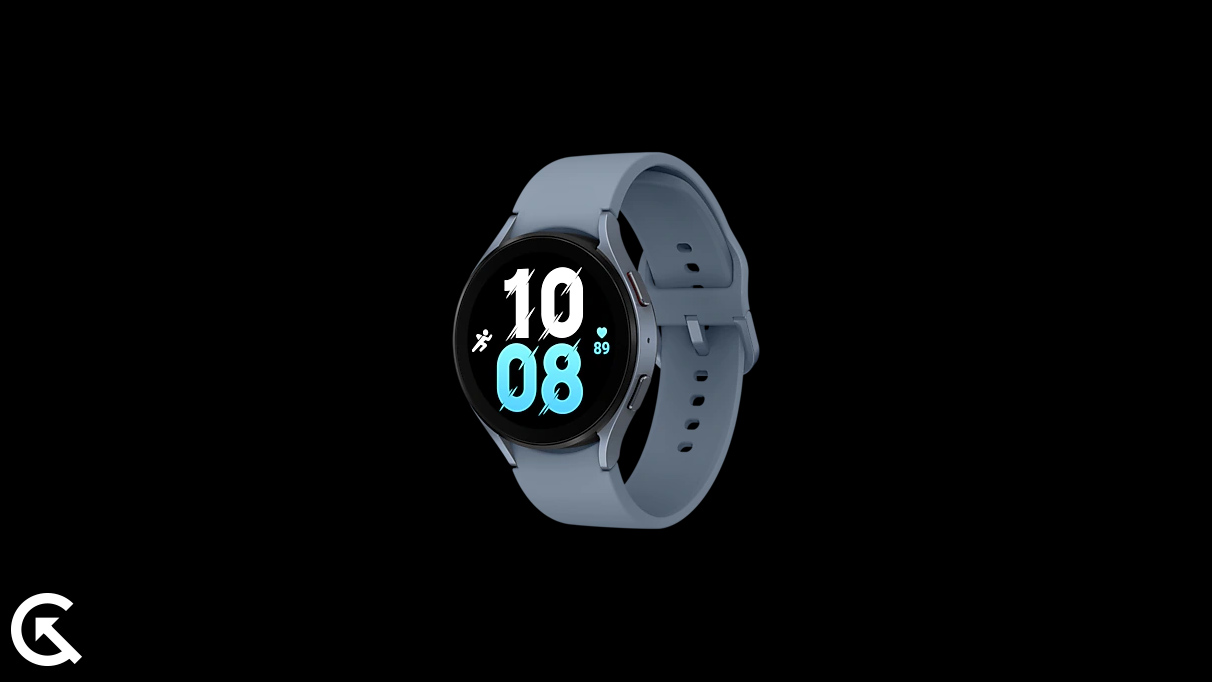 Samsung Galaxy Watch 5 is a premium device that can be very helpful in measuring activities and keeping yourself aligned with your fitness goals. If you've recently purchased the smartwatch and can't pair it with your phone, it's likely that you're missing some steps that are required to make a successful connection. Otherwise, there could be connectivity issues between the Galaxy Watch 5 and your smartphone.
Before we get into the solutions, you must ensure that you've followed the correct steps to pair your Samsung Galaxy Watch 5 with the phone. Here are the required steps:
Turn on your Samsung Galaxy Watch 5.
Swipe up on the main screen and tap Settings.
Select General and tap on Connect to the new phone.
Click Continue.
Open the Galaxy Wearable app on your phone. Open Google Play Store and download it if it's not already installed.
Click Start.
When the app finds your watch, click Galaxy Watch > Sign in.
Tap Continue > Allow > Agree and wait for the watch to connect with your phone.
Click Continue. You may need to sign in to Google if prompted.
Your watch is now connected to your phone.
You can connect your Samsung Galaxy Watch to an Android phone. If you've followed the same steps and still the watch refuses to connect to your phone, try the solutions we've mentioned below.
Fix: Samsung Galaxy Watch 5 Not Connecting to Phone
There could be multiple reasons why your Galaxy Watch 5 is not connecting to a phone, such as software bugs, system glitches, connectivity issues, and more. You can fix most of these using the solutions mentioned in this article. So, without further ado, let's look at the first solution.
Fix 1: Restart Your Phone and Watch
In many cases, restarting the devices is all you need to do to fix the connection problem. It clears all the background activity and forces the devices to make a new connection request. This solution may sound trivial, but it's recommended to restart both your phone and the smartwatch before you go through other solutions.
You know how to restart a phone, and restart your watch by simply pressing and holding down the home button and clicking on the Power off option from the available list of options. Once done, try to pair the devices again.
Fix 2: Clear Cache for Galaxy Wearable App
Caching issues can also trigger connection problems. These are nothing but temporary app files, that won't cause any issues once deleted. It is recommended that you clear the cache for the Galaxy Wearable app on your Android phone. To do the same, go to Settings > Apps > Galaxy Wearable, click Storage and tap on Clear Cache.
Fix 3: Unpair and Pair Again
If your Samsung Galaxy Watch 5 is still not connecting to the phone, this solution might fix the issue. On your phone, open the Settings app, go to Bluetooth and open the Paired devices list. Tap on your Samsung watch and click Unpair. Now, turn on Bluetooth and try pairing the Galaxy watch.
Fix 4: Update the Galaxy Wearable App
Samsung keeps updating its applications that improve performance, add new features, and fix previously known issues and bugs. If you've not updated the Galaxy Wearable app recently, open the Google Play Store (on Android) or App Store (on iPhone), search Galaxy Wearable, and click the Update button to install the latest version. Once done, restart your phone and try connecting the devices.
Fix 5: Check Phone and Watch Updates
The problem is often linked to the old software version of the phone or the watch. You must check if there's a pending update for any of the devices. If yes, go ahead and install the update.
To update your Android phone, go to Settings > Software update and hit the Download and Install button. The settings may vary depending on your phone's manufacturer. On iPhones, go to Settings -> General and click Software update.
Now, to update your Galaxy Watch, open the Galaxy Wearable app on the phone, and scroll down until you see the Watch Software update option. Tap on it and click Download.
Fix 6: Reset the Watch
If the Samsung Galaxy Watch 5 is still refusing to connect to your phone, try resetting the device. Before you do this, make sure to back up your watch to avoid any data loss. To reset your Galaxy watch, open Settings on your watch and go to General -> Reset. After you've successfully reset the watch, connect it to your phone using the steps mentioned in this article.
We hope that this guide was helpful to you in fixing the Samsung Galaxy Watch 5 Not Connecting to Phone issue. If the issue persists, try connecting the watch to another phone or contact Samsung support.