A smartwatch is an ideal companion when checking your notifications without taking your phone out. In this 21st century, technology gets boomed, and every manufacturer tries to innovate new things to capture the market. However, watches are one of them. Smartwatches make life easier as we get everything in these watches, from notifications to health trackers.
Nevertheless, in this scenario, one brand that offers top-notch products is Samsung. They recently breakout the market with their two premium smartwatches, i.e., Samsung Galaxy Watch 5/5 Pro. But unfortunately, some users are complaining that the Galaxy Watch 5/5Pro is not updating to the new version. However, if you have Galaxy Watch 5/5 Pro, then nothing to worry about as we have some fixes to this problem. So, let's check out those fixes: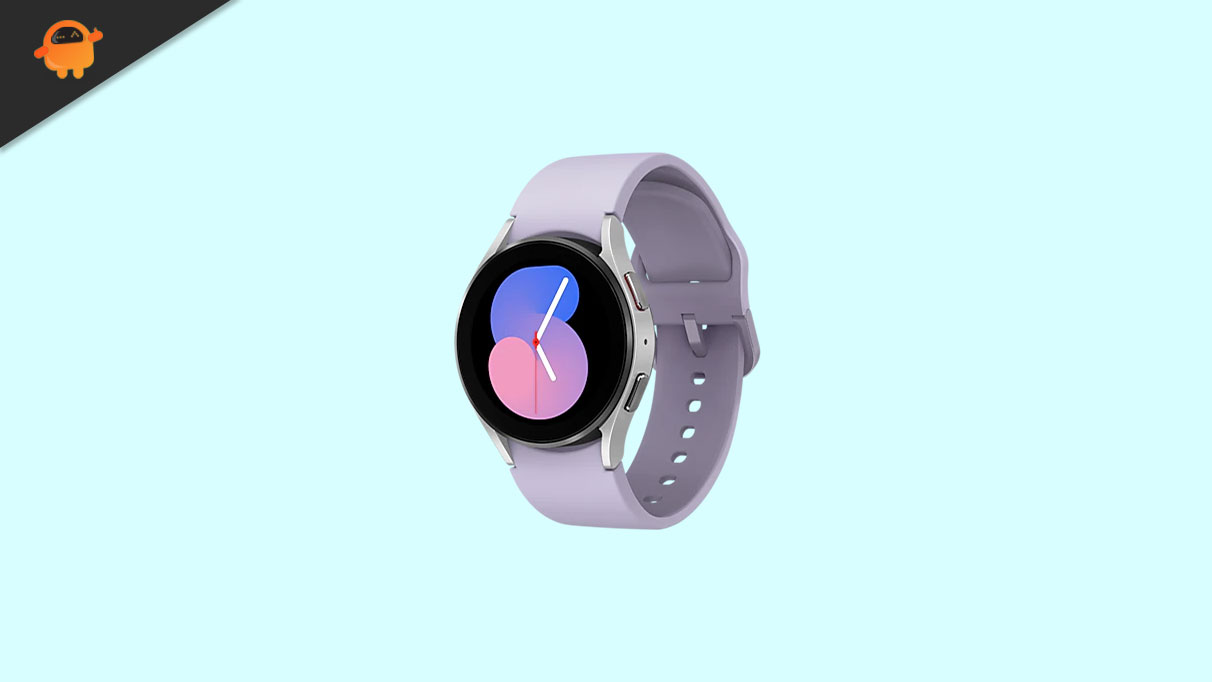 How To Fix Samsung Galaxy Watch 5/5 Pro Not Updating to New Version
There are some fixes available to this problem that you can use to resolve the Samsung Galaxy Watch 5/5 Pro not updating to the new version error. So, in case you want to know about those fixes, continue to read this guide:
Fix 1: Restart Your Phone And Watch
When the Samsung Galaxy Watch and your phone are experiencing not updating to the new version issues, restarting the devices can fix them. You will need to turn off your Watch in order to restart it. You can access these options by pressing and holding the Power button on your Watch. Click on Power off. You should hold the Power button until you see the Samsung logo after the device turns off. For a few seconds, press and hold the Power button.
Fix 2: Keep Phone ON
Galaxy Watch is not updating to the new version error can only be fixed if the phone connected to your Watch is turned on. It is not possible to receive new updates on your Watch if your device is in airplane mode or off.
Fix 3: Check Available Storage of Watch
It is necessary for the Galaxy Watch to have some free space in order to receive updates. You will face issues if there is no space on the Storage. On your Watch, go to Settings to see how much Storage you have available. Visit the Watch's About page. The Storage option can be found there. Get rid of unnecessary data or uninstall apps from it if it's full or way too high.
Fix 4: Update Apps
Plugins and Wearable apps are crucial to Watch's operation, so they should be bug-free. You should check the app store to see if either of them has an update and install it as soon as possible.
Fix 5: Clear Cache And Data
Try clearing the Wearable apps' caches and data if your Watch is connected to an Android phone.
You can do this by opening the Settings app and selecting Apps. The Galaxy Wearable app can be found under All apps. Select Storage from the menu.
Clear the cache by tapping the button. Restart your phone. You may need to clear the data or empty the Storage if the issue persists.
Fix 6: Uninstall App
If clearing the cache or data did not resolve the issue, it may be necessary to reinstall the Galaxy Wearable app (and the associated plugin app). Your Android phone or iPhone first has to be uninstalled from the Galaxy Wearable. Once it is installed, go back to the respective app store and reinstall it. The Galaxy Watch app will need to be paired up again once it is reinstalled. When asked, skip the option to restore the backup.
Fix 7: Reset Watch
Resetting your Galaxy Watch may help if nothing else works. You can reset your Watch by clicking Settings, then General, then Reset, then Confirm. The Wearable app has a Reset option under General. Reconnect it to a compatible phone once it has been reset. Then, check if the Samsung Galaxy Watch 5/5 Pro is not updating to the new version issue gets resolved or not.
How to Update Samsung Galaxy Watch 5/5 Pro
There are possible chances that you may follow the wrong method to update your Watch, due to which you are getting the Samsung Galaxy Watch 5/5 Pro not connecting to the new version issue.
Samsung Galaxy Watch 5/5 Pro runs on Android and iOS platforms, respectively. You can check the method of downloading your wearable's update below. Both OSs have different methods for downloading the Watch 5 update.
Please make sure that you have enough charge on your Samsung Galaxy Watch 5 before starting the download process. With less than 30% battery, it may not be possible to update it.
For Android:
Connect your Android smartphone to Galaxy Wearable and open the app.

Select the Watch software update option in the Watch settings.

Tap Watch software update if your Watch displays a Home tab.

To download the update, click Download and install.

A progress bar or rotating animation will appear while the software update is applied.
For iPhone:
Connect your iPhone to your Galaxy Watch and open the app.
An iOS app for Galaxy Watch can be downloaded from the App Store.
Click on the

Home tab

.

You can access the Watch's information by swiping to About and tapping it.

Tap Install if an update is available.
You can check to see if your Watch is up-to-date by looking at 'Latest version installed.
So, that's how to fix the Samsung Galaxy Watch 5/5 Pro not updating to the new version. We hope that this guide has helped you. But, in case you want to ask something, comment below and let us know.