Samsung's Galaxy Watch 5 Pro has a lot to offer. Not only does it have a smart watch's features, but it's also got some extra sports functions that athletes may want — and it's much less expensive than some other outdoor watches based on the Garmin Epix 2. Moreover, the Galaxy Watch 5 has a tougher design and a larger battery.
As for multi-day adventures, don't expect it to last as long as other outdoor watches since its battery life isn't as good. Wear OS 3 is the operating system used by the Galaxy Watch 5 and the Galaxy Watch 5 Pro. They're the best Android watches you can get until the Pixel Watch and other long-promised watches launch.
However, even though it has everything, some users still find flaws in the Samsung Galaxy Watch 5/5Pro. Well, the not syncing issue is one of them. Luckily, we have some fixes to this problem. Therefore, you must check out the fixes mentioned below to know how to fix the not syncing issue.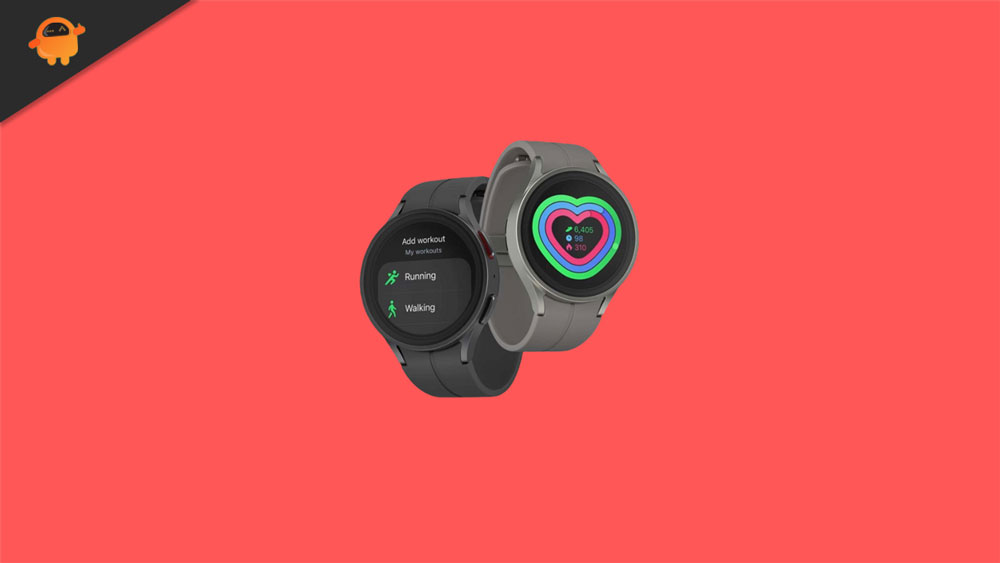 Fix: Samsung Galaxy Watch 5/5 Pro Not Syncing Issue
A few fixes available can easily fix the Samsung Galaxy Watch 5/5 Pro not syncing issue. However, if you cannot resolve this error yourself, make sure to perform the fixes mentioned below. So, let's get started with them:
Fix 1: Reboot your phone and watch
Restarting the devices can fix the problem whenever your Samsung Galaxy Watch and phone are not syncing. Your Watch must be turned off to be restarted. You can access these options when you hold down the Power button on your Watch. Press the Power off button. After the device turns off, the Samsung logo will appear as soon as you hold the Power button after the device turns off. When the Power button is pressed, hold it for a few seconds.
Fix 2: Keep Phone ON
Galaxy Watch is not syncing to your mobile error must be fixed by turning on the phone associated with the Watch. If your Watch is in airplane mode or is off, you will not be able to sync it to your phone.
Fix 3: Clear Cache And Data
When your Watch is connected to an Android phone, try clearing the Wearable apps' caches and data.
To do this, open the Settings app and click on Apps. In the All apps section, you will find the Galaxy Wearable app. Go to the Storage menu and select it.
The cache can be cleared by tapping the button. Make sure your phone is restarted. If the cause is unknown, it may be necessary to empty the storage or clear the data.
Fix 4: Uninstall App
Reinstalling the Galaxy Wearable app (and the associated plugin app) may be necessary if the not syncing issue has not been resolved by clearing the cache or data. It is necessary to uninstall the Galaxy Wearable first from your Android phone or iPhone. It needs to be reinstalled from the respective app store once installed. To pair it, it will be necessary to reinstall the Galaxy Watch app. Whenever you are asked to restore the backup, skip it.
Fix 5: Check Available Storage of the Watch
Galaxy Watches require some free space to sync to your phone. Without enough storage space, you will experience problems. You can see your Storage capacity in the Settings section of your Watch. You can find more information about the Watch on its About page. This is where you will find the Storage option. In case it's full or way too high, remove unnecessary data or apps.
Fix 6: Update Apps
For the Watch to function properly, plugins and Wearable apps must be bug-free. Both of them may have an update available in the app store. Get them both updated as soon as possible.
Fix 7: Verify Power Saving Mode is Turned Off on Your Phone And Watch
Phone

: Tap Settings, then select Power saving mode from the list. Power saving mode can be turned off by tapping the switch.

Watch

: The Watch will display a special screen if the power-conserving mode is activated. You can turn off the device by tapping Turn OFF, then confirm by tapping the check mark. You can turn off the Power saving option on the Samsung Galaxy Watch 5 series by going to the menu and selecting the icon.
Fix 8: Connect your phone to your Watch via Bluetooth.
A Samsung Galaxy Wearable app must be installed on your phone and watch for syncing content. Your phone's Galaxy Wearable app can be used to verify that your phone and Watch are connected.
The Watch and phone can be disconnected if the app displays

Start

. When the app displays "Start," select your Watch and follow the instructions on the screen.

A message in the app that reads

Remotely connected to watch

or

Disconnected from Watch

indicates that Bluetooth is turned off for the Watch. Make sure your Watch and phone have Bluetooth enabled.

Phone

: Tap Settings, then Connections, then Bluetooth, and then tap Save. Check to see if the switch is on.

Watch

: Click Settings, then tap Connections, and then tap Bluetooth. It is important to verify that the switch is turned on. Make sure the Galaxy Fit is powered on and charged before changing its Bluetooth settings.
Fix 9: Reset Watch
If nothing else works, you might be able to solve the problem by resetting your Galaxy Watch. When you click Settings, General, Reset, and Confirm, your Watch will be reset. Under the General tab of the Wearable app, there is an option to reset. As soon as it has been reset, connect it to a compatible phone. When the issue of Samsung Galaxy Watch 5/5 Pro not syncing to the new version has been resolved, check to ensure that the issue has been resolved.
So, that's how to fix the Samsung Galaxy Watch 5/5 Pro not syncing issue. We hope the fixes discussed in this troubleshooting guide have helped you. Therefore, if you have any doubts or queries, comment below and let us know.