To surpass Apple's position in the wearables arms race, Samsung works closely with Google on software development. Most smartwatch users, whether they own Apple Watches or not, use Samsung wearables or have considered buying one at some point.
In terms of software development, Samsung is cooperating quite intensely with Google, hoping to catch up and surpass Apple's position in the wearables arms race. This Galaxy Watch 5 Pro is one of the best smartwatches for Android devices since the battery will last at least two days under mixed use. It has many features that complement its durable nature rather nicely.
But unfortunately, for some users, the Samsung Galaxy Watch 5/5 Pro's Heart Rate is Not Showing. That's the reason they are complaining about this in the Samsung community forum. However, considering this, when our team gathered information about why the heart rate was not showing or working, we found some fixes too. So, let's check out those fixes.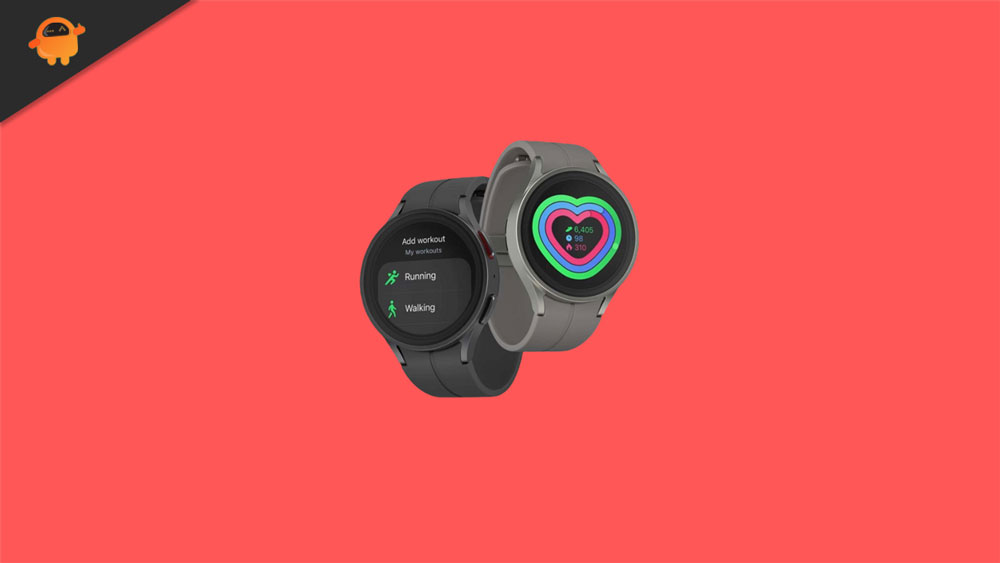 How To Fix Samsung Galaxy Watch 5/5 Pro Heart Rate Not Showing
Samsung Galaxy watch 5/5 pro are one of the most valuable smartwatches for Samsung; therefore, it may be possible that Samsung official may already know about this error, and anywhere soon, they will roll out some fixes in their next patch update. So, until they provide something, you must perform the fixes we have mentioned below in order to resolve the Samsung Galaxy Watch 5/5Pro heart rate not showing error, Therefore, let's check out the fixes:
Why does my Samsung Galaxy Watch 5 or 5 Pro not show my heart rate?
Watches that don't display your heart rate correctly can have a number of different reasons. Watch 5 watches run wear OS 3 and can also run google fit instead of Samsung health applications as they did before. Here are some reasons why your Watch doesn't measure your heart rate correctly.
There is an issue with the OS on your Watch.

There is dirt on the back sensors of your Watch.

The Watch is flooded with water.

While walking, your Watch is constantly moving.
Fix 1: Reboot Your Device
Restarting the devices can fix the problem whenever your Samsung Galaxy Watch and phone are not showing heart rate. Your Watch must be turned off in order to be restarted. When you hold down the Power button on your Watch, you'll be able to access these options. Press the Power off button. After the device turns off, the Samsung logo will appear as soon as you hold the Power button after the device turns off. When the Power button is pressed, hold it for a few seconds.
Fix 2: Check Available Storage of the Watch
Galaxy Watches require free space to show your heart rate on your phone. Without enough storage space, you will experience problems. You can see your Storage capacity in the Settings section of your Watch. You can find more information about the Watch on its About page. This is where you will find the Storage option. In case it's full or way too high, remove unnecessary data or apps.
Fix 3: Disable Elliptical trainer and Rowing machine detection on Galaxy Watch 5
It is possible that the Pedometer and Heart Rate Sensor do not work properly on some software versions. If you use an Elliptical trainer and a rowing machine, you might want to try turning off the workout detection.
From the home screen,

swipe up

.

Click on

Settings

.

Click

Samsung Health

.

To detect activities, tap the

Activity

button.

Switch off the

Elliptical trainer

.

Offload the rowing machine by turning off the switch.
Fix 4: Check Permission
Sensor data won't be available to your preferred app if it does not have permission from your Watch's sensor. Make sure you grant your app permission to access the sensors on your Watch, so it works correctly.
You can access Samsung health on your Galaxy Watch 5 by opening Samsung health. You can access Samsung health settings by tapping the gear icon.

Choosing Share data with devices and services can be found on the next page. Select Health Platform from the menu.

The Samsung Health app will be able to access any data you share with it if you tap Allow All, or you can choose which data you want Samsung Health to access. After that, click the done button.
Fix 5: Clear Cache And Data
Try clearing the caches and data of Wearable apps when connected to an Android phone. Go to Settings and click on Apps to do so. There is an app called Galaxy Wearable under the All apps section. Select the Storage option from the menu.
It is possible to clear the cache by tapping on the button. You need to restart your phone. There may be a need to clear the data or empty the storage if the cause is unknown.
Fix 6: Update Your Apps
A new SDK kit has been announced by Samsung for developers with the new Watch 5, allowing them to develop apps that are compatible with all smartwatches. The intent is to make sure the app runs smoothly and consumes as little battery power as possible. Because sometimes app bugs lead to high battery usage, be sure to keep all apps updated for optimal performance.
Fix 7: Software Update
It has been reported to Samsung officials, and their developers are working actively on resolving the issue. The issue of the heart rate not showing on the watch 5/5 Pro has been addressed by a number of software patch updates. Therefore, you must update the watch OS as soon as possible.
Your phone should be open and ready to use the Galaxy Wearable app. A Settings tab on your Watch may need to be tapped. Choosing About Watch will bring up the option to update the watch software. Alternatively, you can select Update Gear Software from the About Gear menu.
You can proceed by selecting Update now or Downloading updates manually. Follow the on-screen instructions to do so. The option to enable Auto update or Download updates automatically allows you to decide whether you want the software updated automatically. When the Watch disconnects, this is when it will happen.

See if any apps you downloaded have been updated after checking your Watch for software updates.

Launch the Galaxy Wearable app. You may have to click on the Settings tab depending on your Watch.

You can access more options (the three vertical dots) by tapping Galaxy Store in the upper right corner. Go to My page. You first need to sign in to your Samsung account if you don't already have one.

Click

Update

, then tap

Watch

to view all apps with updates. On the top right, tap Update all. By tapping the

Update

symbol, each app can also be updated separately.
Fix 8: Reset your Watch
You can also try resetting your Watch as a last resort. It is possible that there was a conflict within the application installed in the Watch that made the sensors confuse your walking heart rate count with your resting heart rate count. In order to solve these issues, you must reset your Watch.
Navigate to your Watch's

settings

.

Then select

general

.

If you wish, you can back up your data before you reset. Then, hit the

reset

button.

Once your Watch has reset, pair it again.
So, that's how to fix Samsung Galaxy Watch 5/5 Pro heart rate not showing. Thanks for reading this guide. We hope that the fixes mentioned in this guide have helped you. Moreover, if you have any suggestions for us, comment below and let us know.