Fitness has always been an essential part of life. One needs to stay fit and healthy to maintain a good life balance. Walking is the most common type of exercise in today's world, with multiple numbers of devices and fitness bands keeping a track of your steps. Using sensors, these fitness bands or watches count your steps by tracking your moving activities.
Samsung also has a variety of such devices and watches by which you can keep track of your step count. But for the past few days, people have complained that their Samsung Galaxy Watch 5 and Watch 5 Pro are not tracking their steps correctly. The watch starts counting steps even when resting on your couch or bed.
In this article, we are going to fix the Samsung Galaxy Watch 5 and Watch 5 pro not taking the steps to counter correctly and what measures you can take to fix it. We will discuss why your Samsung Galaxy watch 5 and 5 pros are not taking your steps to count correctly.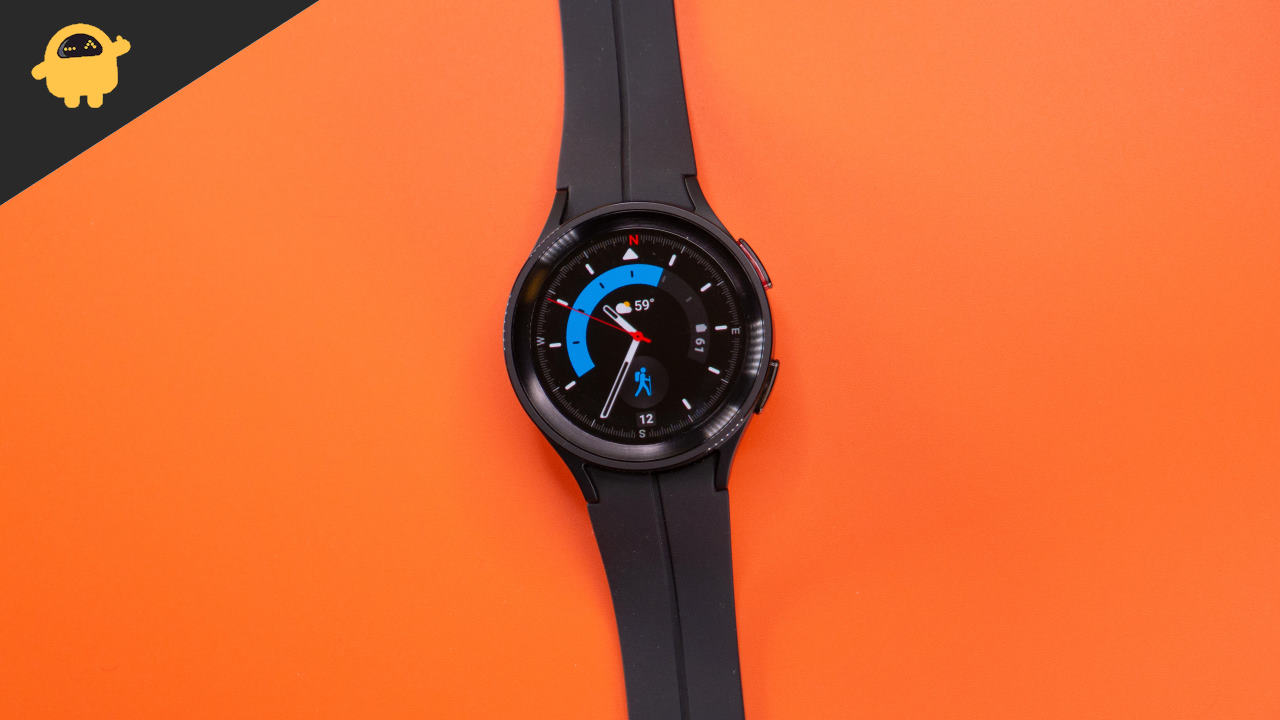 Why is My Samsung Galaxy Watch 5 or 5 Pro Not Tracking Steps Accurately?
There can be numerous reasons why the watch is not counting the steps correctly. Before the watch 5, Samsung galaxy watches used to run on Samsung health applications but now these watches run on the wear OS 3 and can also run on google fit. The reason why your watch is not measuring steps correctly is because of the following reasons.
Your watch OS is outdated
Your watch's sensors at the back are dirty
Water trapped in the watch
Your watch is frequently moving as you are walking
Fix: Samsung Galaxy Watch 5 / 5 Pro Not Tracking Steps Accurately
You can use multiple methods and tips to fix your watch steps counter. Here are a few methods you can try.
Update your watch's software to the latest version
Restart Your Samsung Galaxy watch as well as your phone
Clean the sensors behind the back of the watch
Some watches don't work correctly when the hands are not moving, so keep track on your watch movement as well
Turn the water lock off and then turn it on again to clean any water trapped inside
Don't check your steps too frequently while walking
These were all the physical measures you can take to fix your watch steps counters to measure your steps correctly. Here are a few methods you can try with steps to ensure that your watch starts measuring your steps correctly.
Method 1: Check Permission
If your preferred app doesn't have permission from your watch's sensor, it will not get the data from the sensor. To make it work correctly, give your app permissions to your watch's sensors.
Open Samsung health on your galaxy watch 5. Tap on the settings of Samsung health.

Scroll down and choose Share data with devices and services. Tap on Health Platform.
Tap on Allow All to turn on data permission, or you can choose what data you want to share with the Samsung Health app. Now tap on done.
Method 2: Change your watch's Face
If your steps count is still inaccurate in your watch and shows correct data on the Samsung Health app. You should change your watch face to a different face and try measuring the steps again.
Method 3: Reset your Watch
The last method you can try is resetting your watch. There may be conflict within the application installed in the watch that made the sensors confused between your steps count as you are walking or resting. The best way to fix these issues is by resetting your watch.
Go to the setting of your watch.
Select general and then reset.

Tap on reset; you can choose to back up your data if you want.
Wait for the watch to reset; pair your watch again once done.
Conclusion
The most used workout function of a watch is Step Counting, which automatically starts counting your step when you start walking. So it is very important for you to measure your steps correctly, and your watch needs to track your walking activity. If none of the above methods has worked for you, then there may be some issue with your watch sensors, which can be fixed by Samsung customer care.