One of the major uses of smartwatches can be considered as its ability to allow us to answer calls and texts without even laying hands on our phones. It surely plays the role of a comfort gadget that comes with tons of features useful in our daily life. However, not receiving notifications on your Garmin smartwatch can be a very frustrating thing. And that is exactly one of the problems most Gramin watch users have these days.
Well, Gramin watches, being among the top-grade smartwatches, are generally not expected to show such issues. However, this has been quite a persistent issue most users have been complaining about for a while. And since you are reading this article, possibilities are you must be going through the same problem as well. So, today we will look into all the possible workaround that may help fix your Gramin watch not receiving notifications issue.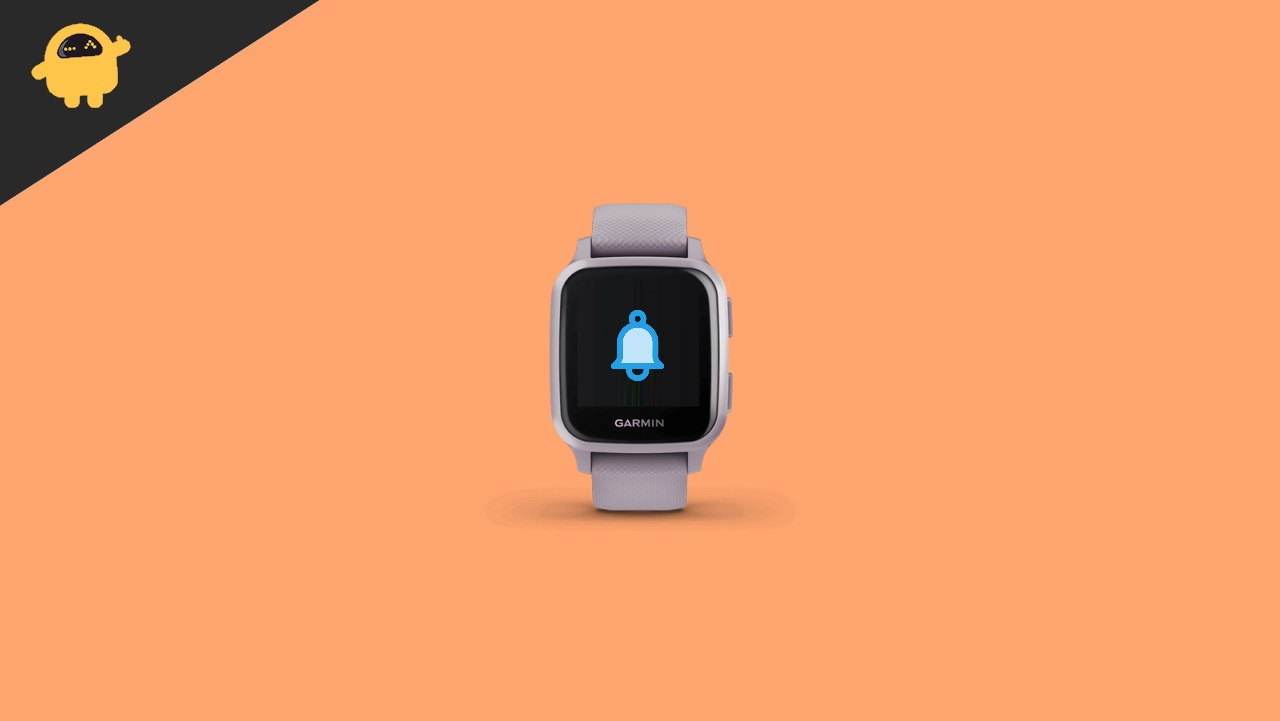 Fix: My Garmin is Not Receiving Notifications
Most users have complained that their Gramin watch is not receiving any notifications from their smartphones even when the devices are connected properly. Now, there might be a couple of causes behind this problem. We will look into each of the possibilities one by one and also discuss an appropriate fix for each case.
Method 1: Check your Gramin watch settings
To begin with, we will look at the most general causes for this problem, and that includes your Gramin watch Settings app. If your watch settings are not properly set, it might have trouble connecting to your Smartphone or displaying notifications. You can follow the steps below to check and correct the settings in your Gramin device.
Firstly, check if your Gramin Bluetooth connection is enabled. Simply go to the settings app and look for the Bluetooth/ Phone options.

Check the notification widget on your Gramin device and enable it. Generally, you can find it in the device settings. If not, check the Gramin Connect App.
If you still don't receive any notification after enabling the Notification widget, make sure the widget settings are set as per your preference. For instance, turn on/ off the show calls only notification according to your choice. You can also manage this setting for all other apps on your device.
Ensure that the Do Not Disturb (DND) mode is off.
Method 2: Check your smartphone settings
If your Gramin device settings are all set correctly, and it doesn't receive any notifications, check your phone Setting. You must first check if your Bluetooth is on. If yes make sure it is connected to your Gramin device. The next major things to look for are basically integrated with your Gramin Connect app on your phone. Refer to the solutions given below:
Steps to check The Review App Permission Setting:
Go to the Gramin Connect app on your Smartphone
Click the menu icon at the top-left corner.
Select Settings.
Go to Phone Permissions.
Next, go to Manage Permissions.
Check if your preferred app notification permission is set to on. Otherwise, enable them to receive notifications on your Gramin device.
Steps to check The Review App Notification Setting:
Launch Gramin Connect App on your phone.
Click on the menu icon and go to Settings.
Select Notifications.
Now, go to App Notifications. Enable the Notification either for all applications or individually select and enable it for the apps of your choice.
Steps to check The Notification Access Setting:
Open your device Settings app on your phone.
Now, type 'Access' in the search bar.
Find and click the 'Notification Access' option. Note that on some devices, this option is locked by default so, you may need special access to alter any setting.
Click on the Notification Access Management option.
Turn on Notification Access for the Gramin Connect app on your smartphone.
These are the three main settings to look for on your smartphone if your Gramin device is not receiving any notifications. Check for each of these settings and test if that resolves your issue. Also, the steps are mostly the same for iOS users too.
Method 3: Check your sleep time settings
Users who have enabled the DND feature on their Gramin device may have certain issues receiving notifications. In that case, check if your sleep time settings are set correctly on your phone. The steps to check your sleep time settings are given below:
Launch the Gramin Connect App on your smartphone.
Click on the menu icon. On Android devices, it is located at the top-left corner, and on an iOS device, you will have the option 'More' at the bottom.
Go to Settings.
Click on User Settings.
Now, select Bed Time/ Wake Time.
Enter the time as per your preference.
Click Ok to save changes.
Note that you will not receive any notifications during your sleep time hours. So, set the timings appropriately so that you don't miss anything in your active hours. Once you are done with the necessary steps, restart your phone and your Gramin device and start a fresh session.
Conclusion
Gramin watches not receiving notifications is a very common problem with users. However, such issues are not caused by any major malfunction. Instead, they mostly occur due to some minor interruptions in the Bluetooth connection or due to the above settings. Hence, if you follow all the steps mentioned in this article carefully, you must find the reason behind the problem and also the proper fix for it effortlessly. But in case none of this workaround proves useful, we advise you to consult with an expert from the Gramin support team and come up with an efficient way to fix it.