Garmin smartwatches are known for their high-end battery features with tough battery life in the industry, so it sounds uncomfortable in our ears for the issues that occurred over time. This wearable brand is one of the top best Android watches in the smartwatch market that one should purchase. However, everyone wants a long battery life, but due to being unaware of basic standard battery saving methods, didn't able to get the best battery life of Garmin smartwatches.
Anyway, the methods that we will explain here may vary depending on different Garmin models like Garmin forerunner 745, the Venue Sq, Garmin forerunner 245 Music, and more. So if you want to know the useful and proven methods to increase the battery life of your smartwatches, then continue reading this article because this article will explain to you how to fix if the Garmin wearable device's battery drains quickly.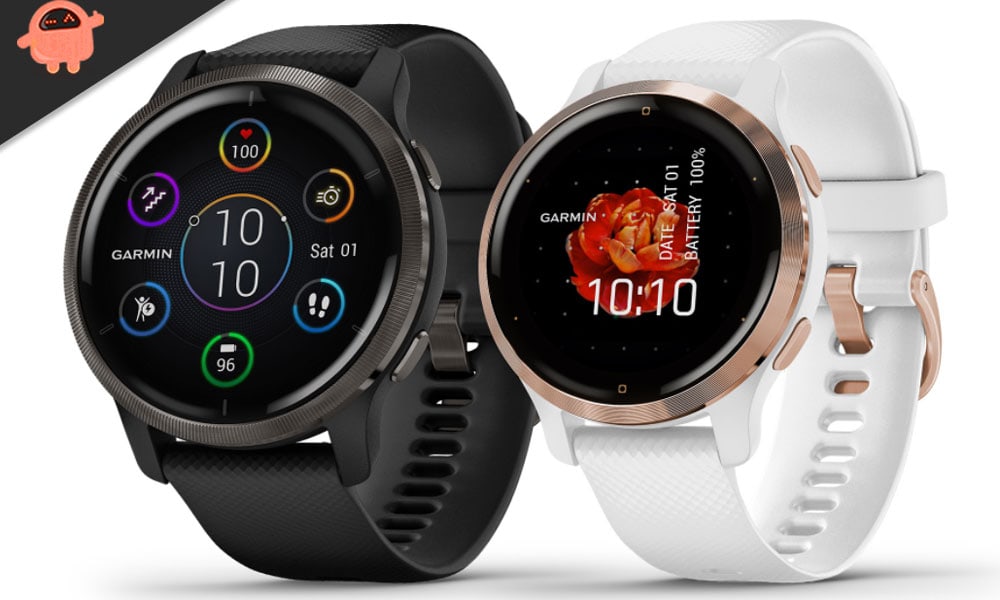 How To Fix Garmin Wearable Device's Battery Drains Quickly
Battery drain will happen on any device if it has old components or unawareness of standard battery saving settings, so here is a step-by-step guide.
Method 1: Adjust the Duration of the Timeout
This will help you to increase the battery life of your Garmin wearable. So, you can try this out by simply following the steps given below:
First of all, tap on the tools option.
Then, touch on the settings and open the display settings.
After that, hover over to the display timeout option.
Now, set the desired length of time in scale and save it.
Method 2: Adjust Brightness
Adjusting the brightness according to your uses may help to reduce battery consumption. So, we recommend your tweak some changes in your wearable brightness level.
Press the key on your watch to view the menu.
Then, follow the path, screen preferences > Backlight
Adjust the brightness.
Method 3: Turn Off the Gesture Controls
If you are using gestures to control your Garmin watch, let me tell you that it is the main cause of your battery drains faster than usual. It is recommended you turn off the gesture controls while you are not wearing your watch. Here are the steps:
Choose the action key and select settings > System > Backlight.
Now, change the backlight setting to turn it on manually for keys and alerts or notifications.
Your Garmin gesture mode is now turned off.
Method 4: Turn Off or Change the Pulse Oximeter Tracking Mode
Open the settings menu.
Select wrist, then follow the path heart rate > Pulse Ox > Tracking Mode.
Change it to During sleep, or you can also turn it off to extend your battery life.
Method 5: Turn off Bluetooth or WiFi
When you are not using the watch, you always recommend turning off its Bluetooth or WiFi as they consume more resources to connect your watch from your smartphone.
Open the controls menu.
Tap the Bluetooth or WiFi icon to toggle off.
Additional Fixes:
If exercise is Not in a routine pattern, then you can turn off your watch's GPS. To do so, follow the path System > Sensor > GPS.
Notifications on your smartwatch play a prominent role in draining the battery. Be punctual to update that from which app you want to receive the notification and from which app you don't.
Android users: Open the Garmin Connect app on your smartphone > Select settings > Toggle off the apps you don't need.
iPhone users: Open ios notification settings and limit the items shown on their device.
These methods can surely increase your Garmin watch battery life. However, some of the options are not always suggestable cause some of these methods can stop other features. Still, you can rely on them if you're not using these features regularly, like heart monitoring Pulse Ox, some unusable apps, and gestures.
Also Read: 7 Reasons Why I Can't Change Apple ID Country?
So, that's all we have for you. We hope this guide helped you. Hopefully, you can see quite a difference in your battery draining routine after applying the tricks mentioned above. Now, if you have any further issues with your Garmin watch, let us know in the comment box.