Garmin watches are durable and come with good battery life. There are complaints about a few Garmin Smartwatch models where the watch won't charge or power on. This creates a huge problem for users who use the watch daily to track fitness data and time. Garmin watches are probably among the top-notch competitors when it comes to smartwatches. They produce the best smartwatches in the market with almost all the essentials.
All Garmin watches feature high fitness monitoring sensors and the necessities such as smartphone notifications, etc. Looking at such status and reputation of the company, users are likely to expect no flaws in their products. However, the continuous issues with their charging and power-on feature have significantly disappointed the users.
Lately, many Garmin watches users have complained about not being able to charge or power on their devices. Some users encounter severe charging issues, while others have trouble switching on their smartwatch. And above all lies the lack of any proper fix or solutions to the problem. So, we discussed some of the possible fixes for the Garmin watch not charging or powering on.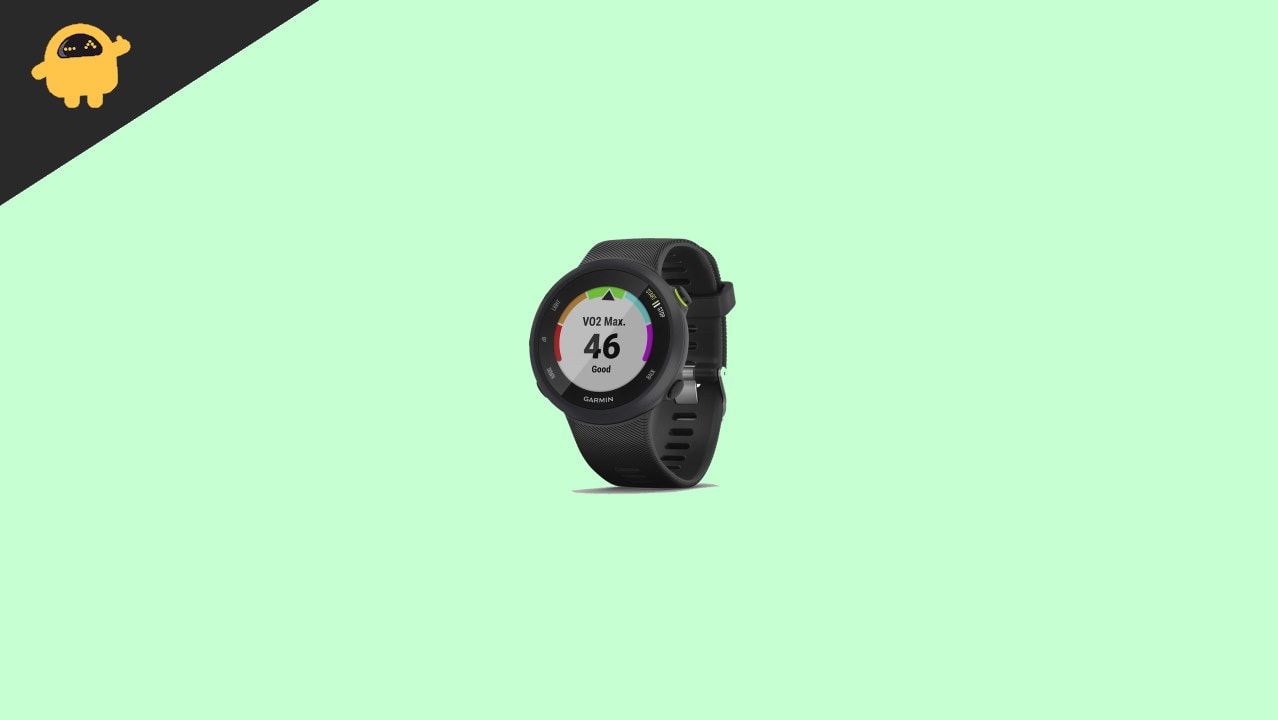 Fix: My Garmin Watch Won't Charge or Power On
Charging and power issues have been the most common low lines for Garmin watches for quite a while. However, it is particularly not a bigger problem most of the time and can be easily resolved. Below we have mentioned the appropriate solutions if your Garmin watch won't charge or power on.
Method 1: Charge your watch for enough time
If you are having trouble charging your smartwatch, check if your charger is alright. If there is no issue with your charger, it is advised to charge your watch for at least an hour, even if it does not display. Do not pre-assume that your battery is dead without testing it properly.
After charging the battery for enough time, try switching it on. Check if it works properly or not. If not, then the possibilities are your battery is dead. In that case, move on to our next step.
Method 2: Replace your Garmin watch battery
A battery replacement is only required if you have serious issues with your charging. Since the battery cannot take any charge, this might be because your battery is completely degraded. Here, a battery replacement looks genuinely reasonable. But again, batteries in Garmin watches are not user-replaceable. It can only be done through the Garmin RMA process. Therefore, contact the support center and ask for the necessary steps.
Method 3: Performing Soft Reset to resolve Garmin watch power issues
Powering issues are generally not related to your device's battery. Sometimes, it may happen due to a simple glitch or other issues. So, if you encounter problems powering on/ off your device, charging or replacing the battery won't be helpful. Luckily, a soft resetting of your device can probably end this issue. The steps to perform a soft reset in your Garmin smartwatch are given below:
Connect your Garmin watch to a PC/ Laptop via a charging clip.
Now press and hold the POWER button or Light button on your watch until it turns off.
Press the Power button again to switch on the watch.
Now, complete charging to 100%.
Finally, update the device software using Garmin Express and check if the problem persists.
Performing a soft reset won't delete any data from your device. It is similar to just an update. Moreover, a soft reset becomes more effective when the device is connected to a computer. But you can perform it directly on your phone without any computer.
Conclusion
Charge and power issues with Garmin watches are pretty common in recent times. Fortunately, the fixes are not very complex and don't require any technical knowledge. Once you know the exact problem with your device, you can easily encounter it. However, if your battery is completely dead, it will take the expert's help to replace the battery in your watch. Besides, if you are encountering other problems such as quick power loss, they are not generally related to your battery. Instead, look for software updates and upgrade your smartwatch to fix any such issues.