Escape from Tarkov is a first-person shooter survival video game that began development in 2012 and was released in 2016. The game plunges players into the hostile environment of a fictional Russian city called Tarkov, where they must scavenge resources and fight their way to safety while dodging hazardous gameplay elements like deadly enemies, radiation, and more. In this guide, we will take you through the location of the gas analyzers in Escape from Tarkov.
The hardcore survival game also contains RPG elements such as an inventory system, character progression, and skill-based leveling. Strategic battle plans are essential for players to survive each round with their loot intact as Escape From Tarkov rewards those who can outwit their enemies to achieve victory. There are plenty of items spawning on the map that can help you, and one of them is a Gas Analyzer. Let's see where to find these useful items in Escape from Tarkov.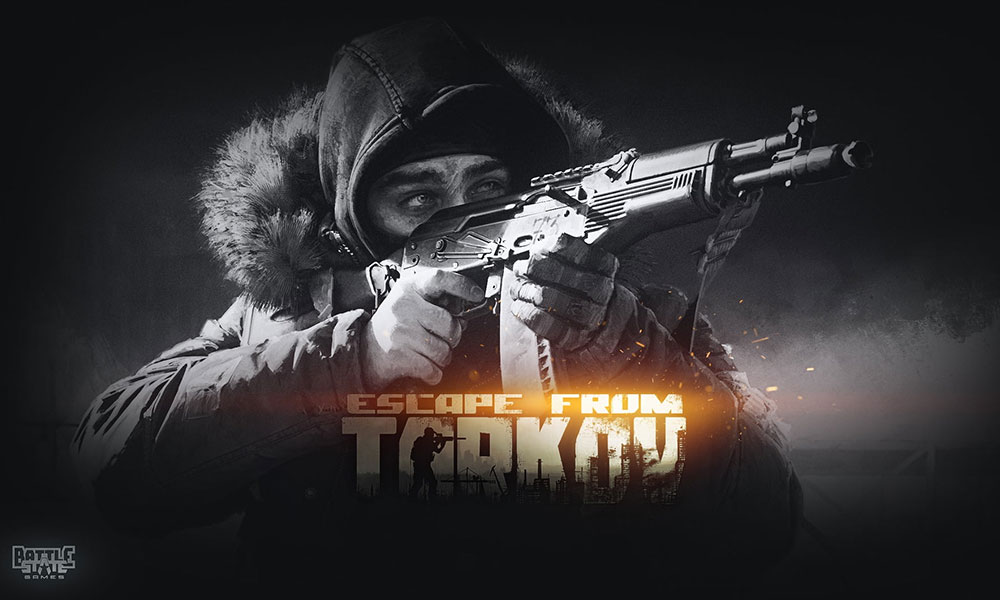 Escape from Tarkov: Gas Analyzers Location
Gas analyzers are an important part of Escape from Tarkov's gameplay, but they are difficult to find. You will be able to use them for Therapist's quests in the early game. The quests are called Sanitary Standards – Part 1 and Part 2. While the first one needs one Gas Analyzer, part 2 needs two of them. Thus, you need a total of 3 Gas Analyzers in Escape from Tarkov. When you do find them, they will be marked as Found in Raid.
These items will allow you to craft various items such as Printed Circuit Boards and a Geiger-Muller Counter. Additionally, you will be able to barter these Gas Analyzers with traders. For a Gas Analyzer and an Ultraviolet Lamp, the Therapist will give you a Grizzly First Aid Kit. The Peacekeeper will trade you a 30-round MP9 magazine for a Gas Analyzer. As for the Mechanic, he will give you a CPU Fan in exchange for a Gas Analyzer.
As Gas Analyzers have many uses, it's a good idea to take on the challenge and find as many of them as possible. They are extremely rare to find owing to the sheer number of general tech and barter items that can spawn in Escape from Tarkov. Below, you will find the list of places where you will be able to find Gas Analyzers in the game.
Gas Analyzers Spawn in Containers
This is probably the easiest way to get some Gas Analyzers in Escape from Tarkov. You will be able to randomly find items in containers, and sometimes they will be the things you need. Below, you will find a list of the containers that can spawn Gas Analyzers.
Drawers
Jackets
Hidden Stashes
Filing Cabinets
Sport Bags
Supply Crates
Tech Shelves
Toolboxes
Technical Supply Crates (Reserves)
If you are looking through sports bags and supply crates, you can check the upper right portion of your screen. If it says Technical, it will have tech items spawning there.
In addition to these containers, you will be able to find Gas Analyzers on shelves. You will need to approach them and interact with the item to pick it up. Also, you can find some on the bodies of Scavs that you have killed.
Interchange – Gas Analyzers Location in Escape from Tarkov
You can play Interchange to get access to many junk items. These have loot areas which are close to each other, so Gas Analyzers should be there somewhere. It is easier to find them in tech stores, so you will need to look for them. The map is quite big and you will need to check out all the spawn locations which are spread out.
So, we have made it easier for you with a list. Below, you will find the locations and stores where you can find some Gas Analyzers.
Doms/Furniture Store
Emercom Medical Unit (you will need a key to get in)
German Store
National Store (the shelves near the single blue jacket)
Office warehouse area in IDEA
OLI Store
Power Plant
Rasmussen Store
Techlight Store
Texho Store
TT Store
Note that these places are close by, but going to them will depend on your spawn location. If you happen to spawn near IDEA side, you should aim for the stores TT, Emercom Medical Unit, and German. On the other hand, if you spawn near OLI side, make your way to Texho, Techlight, Doms, Rasmussen, and National. Emercom Medical Unit might be difficult to get into if you don't have a switch, so you can skip it.
Other players will be trying to get their hands on the loot and Gas Analyzers at the same time as you. So, you will need to be careful and watch out for sounds and footsteps. Luck is a big factor here in finding the items you need, but you also need to stay alert and not get killed.
Factory- Gas Analyzers Location in Escape from Tarkov
You will be able to enter the pumping station if you have the key to it. Occasionally, there will be a Gas Analyzer on the table inside. This is a quick find, so you should check out the location every time you reach this location. You might just get lucky, and then it's an easy grab.
That's all for our guide on where to find these extremely rare items. Gas Analyzers in Escape from Tarkov can be a pain to find, but hopefully, this guide makes it a little easier. Spawns of this item are rare and depend on your luck. Sometimes, you might find three in one raid, while other times, you will need to play five matches to get even one. With some dedication and a lot of luck, you should be able to find all the Gas Analyzers you need.