Here we added the latest download links for GeForce RTX 3070 Ti Driver compatible with Windows 11, 10, 8, 7 devices. Follow below for complete details and an installation guide. There are a variety of graphics cards available for all budget and performance ranges, and GeForce RTX 3070 Ti is one of the most powerful graphics cards you can buy at the moment. It is the go-to card when you want to play the latest high-end graphics games and virtual reality games with VR support. Although before you take full advantage of this card, you need to Download GeForce RTX 3070 Ti Driver and set it up on your Windows machine.
According to a company official and individual data curated by multiple players across the world, the new RTX 3080 Ti card delivers 1.5 times faster performance than its past iteration. And for other non-gaming-related tasks, it is more like 2x performance on video processing tasks with blender and video editing applications.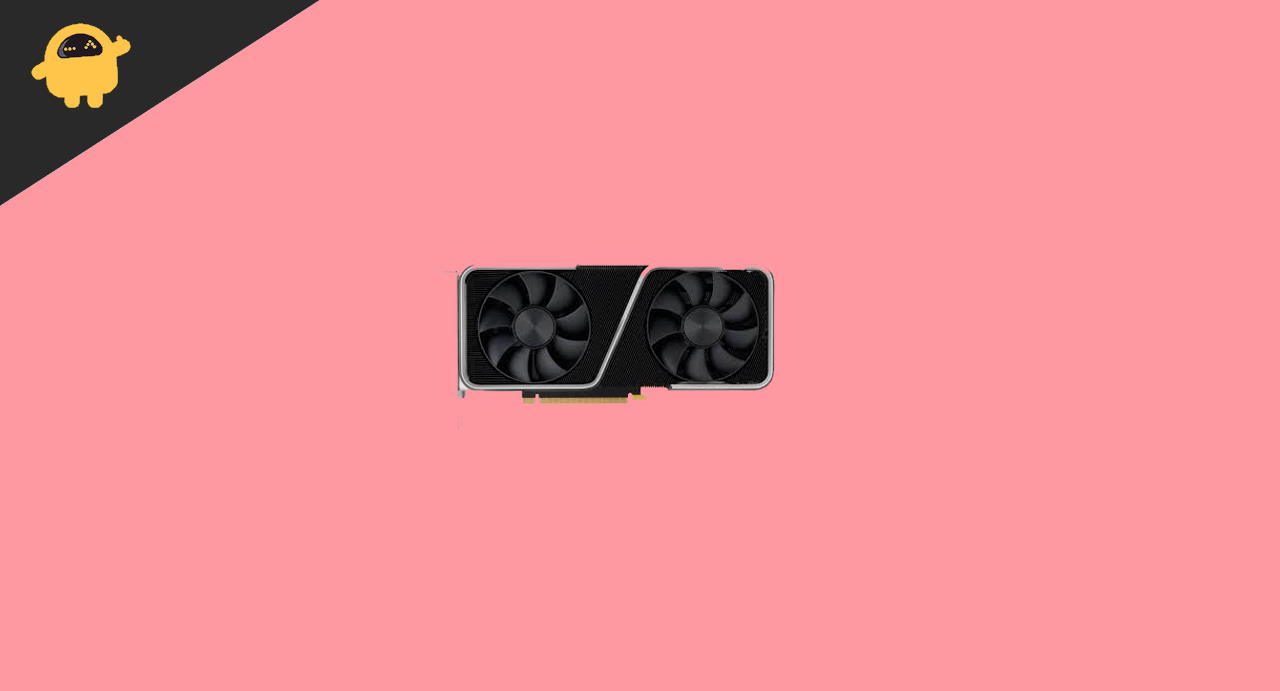 Download GeForce RTX 3070 Ti Driver – Windows 11, 10, 8, 7
The new RTX graphic card is turbocharged with power and performance. It gives 1.5X performance and 2X improvement in video processing tasks when coupled with the GDDR6X memory cycle. Over 130 games and applications already include ray tracing, NVIDIA DLSS, and RTX AI technologies, and nearly 20 games feature NVIDIA Reflex support.
Go to this link to download the drivers.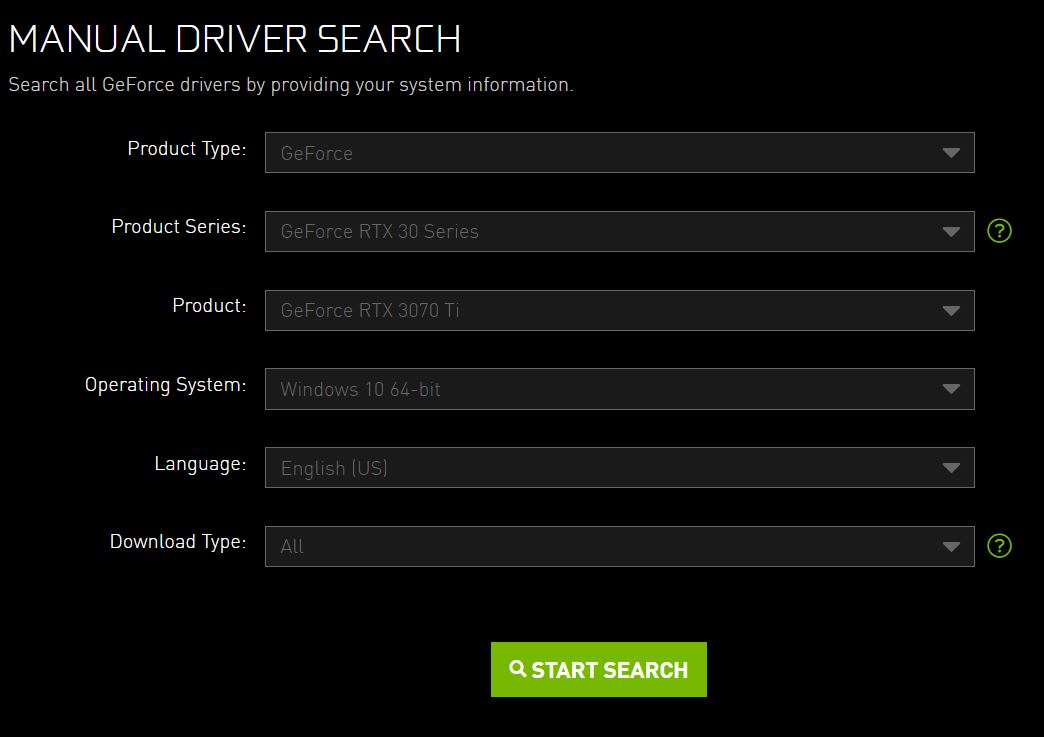 Set the preference as above and choose the appropriate Windows version.

Click on Start search and download the setup from available sources.
Open the setup and follow on-screen instructions to install the driver on your system.
In some cases, the websites might get slow and might not show you an available list of drivers. In such a case, you can also use the setup CD which you got from your RTX 3070 Ti package to install the drivers.
Whether you are playing the hottest new games or working with the latest creative applications, NVIDIA drivers are custom-tailored to provide the best possible experience. If you are a gamer who prioritizes day-of-launch support for the latest games, patches, and DLCs, choose Game Ready Drivers. Follow the above guide to download and install the latest GeForce drivers.