In Hogwarts Legacy, you will need fluxweed stem during your time at the School of Witchcraft and Wizardry. You have a task from Professor Garlick, the herbology teacher, to cultivate some, but if you still need to unlock the Room of Requirement (which opens in a new tab), you will encounter difficulties.
The magical plant is also available for purchase, so you may quickly obtain it if you only need it to concoct one particular potion. Opening a couple of eye chests will help your finances if you don't have enough money because each one gives you 500 Galleons.
If you looking for how to get the fluxweed stems and seeds, then don't worry because this guide will help you. In this guide, we will discuss how to get the fluxweed stems and seeds in Hogwarts Legacy. So, to know about it, make sure you read the full guide. Now, let's not waste the time and check out the guide.
How You Can Get The Fluxweed Stems and Fluxweed Seeds in Hogwarts Legacy?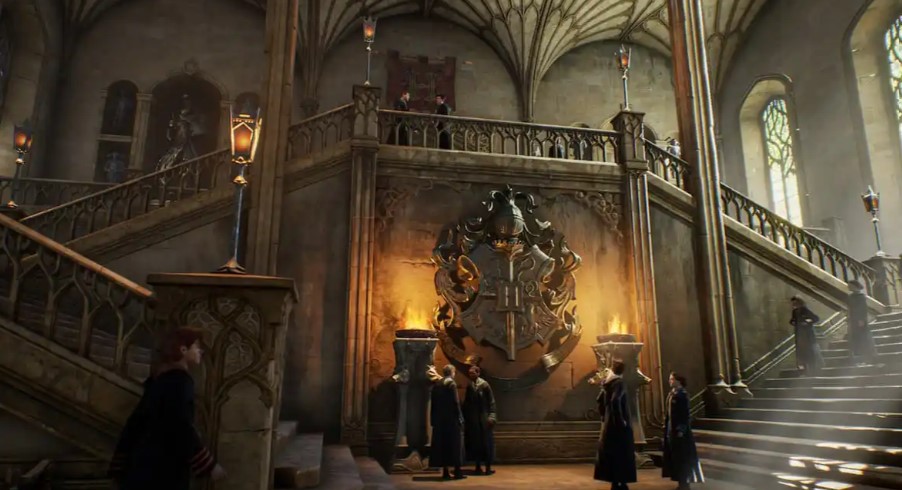 One of the most significant locations to visit in Hogwarts Legacy is Hogsmeade. This is not just because Avalanche Software did an excellent job of recreating the charm of the area. It is home to a number of stores, one of which is The Magic Neep.
When you need an ingredient for the game, The Magic Neep will be your one-stop shop. Here, you will find multiple of beneficial things that you can purchase, including Fluxweed Stems and Fluxweed Seeds. All the items that you will find here, are available in different packages.
If you are unsure of where The Magic Neep is, then don't worry because we have a solution to it also. You can find it at Hogsmeade's northwest corner, across the river. As you will arrive at the spot, you will have to speak with Timothy Teasdale. He is the person who will serve as your go-to resource for all seeds and fertilizers in Hogwarts Legacy.
Below down we have also mentioned the seeds, fertilizers, and ingredients that you will find at The Magic Neep.
Seed Packets that you will find are:
Fluxweed Seed- 350g
Mallowsweet Seed – 200g
Knotgrass Seed – 350g
Shrivelfig Seed – 450g
Room of Requirements items that you will find are:
Ingredients that you will find are:
Fluxweed Stem – 150g
Mallowsweet Leaves – 100g
Dittany Leaves – 100g
Knotgrass Sprig – 150g
Shrivelfig Fruit – 150g
Depending on how quickly you want your game to advance, Hogwarts Legacy will let you obtain both the stems and the seeds. Yet, it is also crucial to keep in mind that everything you purchase will cost Galleons, so you should always choose wisely.
For What You Can Use The Fluxweed Stems and Fluxweed Seeds In Hogwarts Legacy?
The Fluxweed seeds, as previously mentioned, are necessary for making potions, which may be done in the Room of Requirement but requires a recipe. Furthermore in Hogsmeade, the J. Pippin's Potions sells the ingredients for the concoctions.
One of the most beneficial ingredients in the game is used in the Focus potion. You can shorten some spells' cooldown times by consuming it, which might come in quite helpful in tight circumstances.
Conclusion
This was all for the guide on How to get the Fluxweed Seeds and Fluxweed Stems in Hogwarts Legacy. WE hope that with the help of this guide, you were able to get them. There are several types of recipes available, and each potion has a unique purpose. If you want to know about them, then do check out our website. Also, if you have any queries or questions, then do let us know by mentioning them in the comment section below. Moreover, for more such helpful guides, do check out our website.