Duoyi Games has done a great job by releasing Gunfire Reborn in 2021 as a roguelite first-person shooter role-playing video game that has become quite popular in the market. In this title, players can control heroes with various abilities to experience diverse gameplay by using various weapons and more. The best part is that either you can play the game solo or co-op up to 4-players. But some unfortunate players are having the Gunfire Reborn Multiplayer Connection Error.
Well, playing multiplayer video games with friends or family members can be too much fun and can be exciting enough to experience immersive gameplay. But it can also be frustrating for some players whenever they encounter multiplayer matchmaking issues or connectivity issues. Gunfire Reborn is also going through the multiplayer connectivity error for some players that we can't deny. Now, if you're also facing the same kind of issue then make sure to follow this troubleshooting guide to fix it.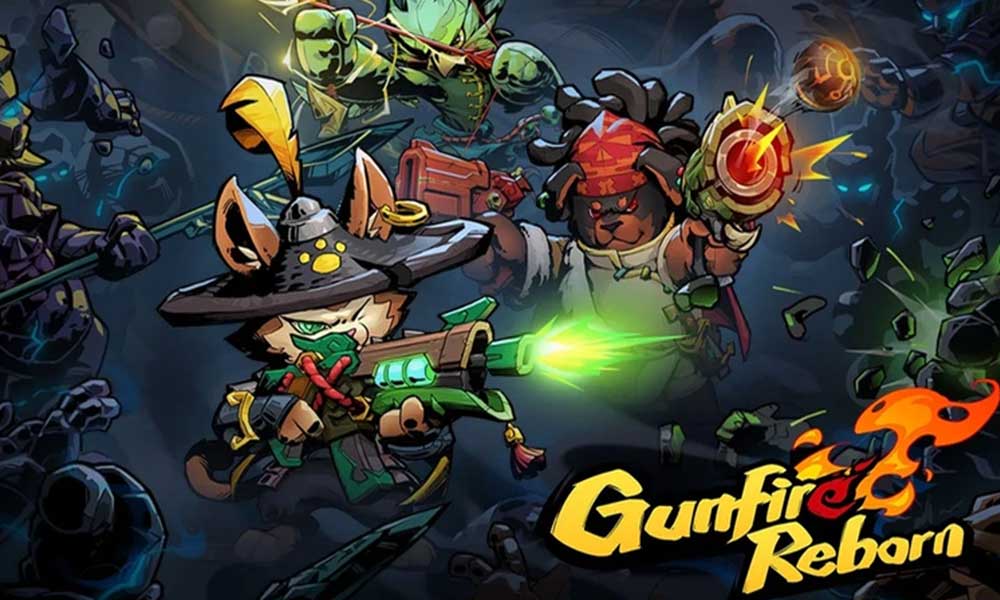 Fix: Gunfire Reborn Multiplayer Connection Error
The chances are high that a poor internet connection, issues with the installed game files, an outdated game version, networking driver conflicts, temporary glitches with the networking device, NAT-related issues, not running the game in the administrator access, and more can be the possible reasons behind the multiplayer connection error. Here we've shared with you a couple of potential workarounds that should come in handy.
Make sure to follow all methods one by one until the multiplayer connectivity error gets fixed. So, without further ado, let's get into it.
1. Reboot the PC
First of all, you should have to restart your PC after closing all foreground running applications so that the system can refresh any kind of temporary glitches or cache data. Some users did find this trick helpful so you can also do it. You can move to the next method if restarting the PC won't help.
2. Run the Game as admin
It's also recommended to run the Gunfire Reborn game app as an administrator on the PC by following the steps below to ensure there is no issue with the program running.
Go to the installed Gunfire Reborn game directory.
Right-click on the application file on your PC.
Click on Properties > Click on the Compatibility tab.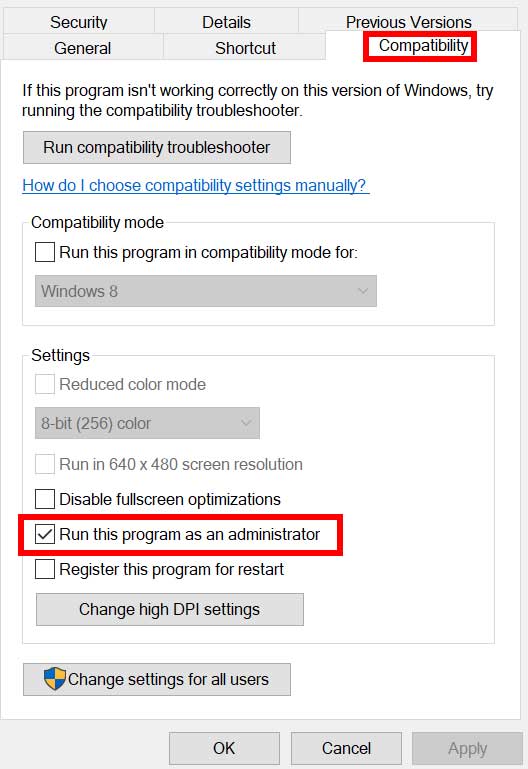 Click on the Run this program as an administrator box to enable it.
Once done, click on Apply and then OK to save changes.
Finally, double-click on the game app file to launch it.
3. Level Up 11 to Use Multiplayer
You should know that you'll need to level up to 11 in Gunfire Reborn to be able to use the online co-op mode. If your level isn't ranked to 11 then you won't be able to use multiplayer.
4. Check the Internet Connection
You should also try checking out the internet connection at your end to ensure there is no issue with a poor or unstable network. If the internet connection isn't working well then ensure to switch the wired network to wireless or vice versa. Otherwise, you can try performing the power cycle method on a Wi-Fi router to refresh the connectivity.
5. Update Gunfire Reborn
We should also recommend you check the game update manually via the Steam client to avoid potential glitches that can come with the outdated game version. An outdated game patch version mostly triggers bugs or stability issues that can be fixed by following the steps below.
Open the Steam client > Go to Library.
Click on Gunfire Reborn from the left pane.
Steam will automatically search for the available update.
If there is an update available, click on Update.
Make sure to wait for some time until the update completes.
Once done, ensure to reboot the PC to apply changes.
6. Verify and Repair the Game Files
Sometimes missing or corrupted game files might trigger several issues that can be frustrating enough with the game launching. You can follow the steps below to do so:
Launch the Steam client > Click on Library.
Right-click on Gunfire Reborn from the list.
Click on Properties > Go to Local Files.
Click on Verify Integrity of Game Files.
Wait for this process to complete.
Once done, reboot the PC to apply changes.
7. Check the NAT Type
NAT (Network Address Translation) Type basically indicates what kind of internet connection access you're having and NAT Type 2 or 3 can impact the multiplayer experience. So, always ensure that your NAT Type is set to 'Open' (Type 1) by following the steps:
Open the Start menu > Search for Command Prompt and open it.
Type ipconfig and hit Enter > Look for the Default Gateway address (router's IP address).
Open a web browser > Enter the Default Gateway address into the address bar and visit it.
Log in to your router's admin panel using the default username and password (mentioned on the router).
Locate the NAT Settings > Set it to Open or DMZ mode.
8. Power Cycle the Wi-Fi Router
Sometimes only rebooting the game or device or switching the internet connection may not be useful because there might be an issue with the Wi-Fi router. In that scenario, performing the power cycle on your Wi-Fi router can also fix the internet connectivity-related issues completely. To do that:
Turn off the router first > Once the LED indicators stopped, unplug the power cable from the router.
Now, wait for around 30 seconds, and then plug back the power cable into the router.
Turn on the router and check for Gunfire Reborn multiplayer connection error.
9. Update Networking Drivers
An outdated networking driver on the computer can also cause several issues with the online server connectivity. It's better to check for the networking driver update on the PC and install the same by following the steps below.
Right-click on the Start Menu to open Quick Link Menu.
Click on Device Manager from the list.
Now, double-click on the Network Adapters.
Right-click on the networking device > Select Update driver.
Choose Search automatically for drivers.
If there is an update available, it'll automatically download and install the latest version.
Once done, make sure to reboot your computer to change the effects.
10. Whitelist Gunfire Reborn in Firewall and Antivirus
You can try whitelisting the Gunfire Reborn program in the Windows Firewall protection by following the steps below to avoid multiplayer connectivity issues in most scenarios.
Open the Start menu > Search for Control Panel and open it.
Go to Systems and Security > Open Windows Firewall.
Select Allow an app or feature through Windows Firewall.
Now, click on Change settings > Select Allow another app.
Select Browse > Click to select Gunfire Reborn.
Click on Add and make sure to save changes.
You should perform the steps below to manually add Gunfire Reborn as an exception in the antivirus settings.
Press the Win+I keys to open Windows Settings.
Go to Privacy and Security > Click on Windows Security.
Click on Virus and threat protection > Select Manage ransomware protection.
Select Allow an app through Controlled folder access > Click Add an allowed app.
Click on Browse all apps > Select Gunfire Reborn.
Click on Open to save changes.
11. Close Third-Party Background Tasks
Some background applications may be causing multiple issues with the Windows system performance as well as game launch errors. You should follow the steps below to ensure closing unnecessary background running tasks that might trouble you a lot.
Press the Ctrl+Shift+Esc keys to open Task Manager.
Go to the Processes tab and check which tasks are consuming higher resources like CPU or Memory.
Now, click to select the specific task which is not necessary.
Then select End Task to close it forcefully.
Ensure to do the same steps for each third-party task which are consuming higher resources.
Once done, restart your PC to apply changes.
That's it, guys. We assume this guide was helpful to you. For additional queries, you can comment below.