Pokemon Scarlet and Violet is the latest release of the Pokemon franchise, where you can collect the little pocket monsters. Released in November 2022, the game is available for the Nintendo Switch platform. With the vast open-world map of Paldea, players can explore various regions and collect almost every type of Pokemon.
You will need to get your hands on Pokemon using Poke Balls. There are a lot of different types of Poke Balls which you can use to catch old and new Pokemon in the game. Heal Balls are a special type of Poke Ball with a unique feature. So, let's find out how you can get Heal Balls in Pokemon Scarlet and Violet.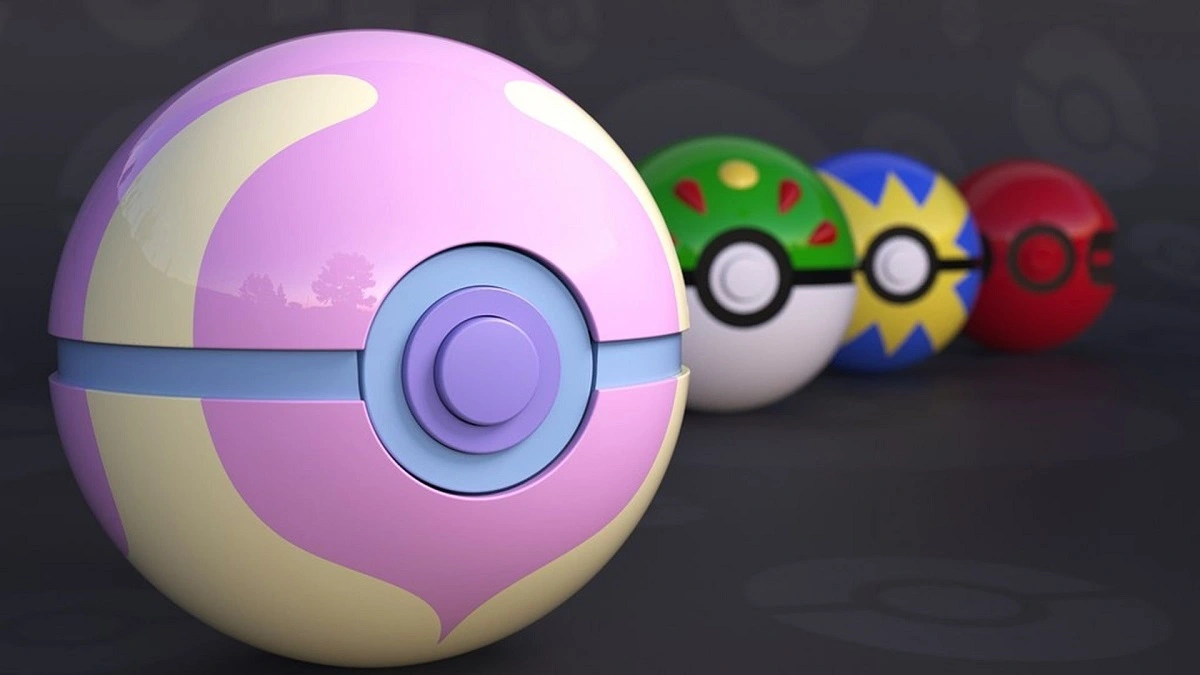 Where to Find Heal Balls in Pokemon Scarlet and Violet
If you are looking for a Poke Ball with more features, there are plenty of those in Pokemon Scarlet and Violet. One of them is the Heal Ball, which is light pink in color with a blue line down the middle and a light purple center. It has a Fling Damage of 30 Base Power.
With the help of Heal Balls, you will be able to heal your Pokemon when you catch them. This means that their HP and PP will increase once they are inside a ball. The status conditions will also be removed from it. When you battle a Pokemon to capture it, the health of the Pokemon goes down, so this is a very useful feature.
Heal Balls are quite rare in Pokemon Scarlet and Violet, but there are a few methods to get them. We will mention them below.
Buy Heal Balls at Poke Mart
Buying Heal Balls is the easiest way to get them. You can do this through Poke Marts, where they sell for 300 Poke Dollars. You will need to unlock them in the shop by defeating a Gym Leader and obtaining your first Gym Badge. Once you have at least one Gym Badge, you will start seeing these Poke Balls at Poke Marts. Simply spend 300 Poke Dollars, and you will have a Heal Ball in your inventory.
Buy Heal Balls at Delibird Presents
You can also get Heal Balls at the beginning of the game. All you need to do is to any Delibird Presents shop. These shops sell them for 300 Poke Dollars as well. The Delibird Presents shops are located in Cascarrafa, Levincia and Mesagoza, and you will need to make your way there first. However, it's probably not a good idea to buy Heal Balls early into the game as you will have limited Poke Dollars, which you can use to buy other items.
Porto Marinada Auctions
Another method to get Heal Balls in Pokemon Scarlet and Violet is present at the Porto Marinada auctions. These are unlocked once you have completed the Cascarrafa Gym Challenge. These auctions have random items, and you will need to wait until there is a Heal Ball up for auction before you can bid for it.
You can also manually reroll the auction by closing the game on your console and changing the time by 72 minutes forward. When you see the Heal Ball, you can claim it if you have the highest bid. Note that there is a chance that you will pay more than 300 Dollars.
Heal Balls are quite effective at their low price of 300. You should get them to heal the wild Pokemon you have battled to capture, as they will be healed instantly. In the late game, when you have a lot of Poke Dollars, consider getting some to capture Pokemon with full health.