If you have a number file and you want to convert that file into an Excel Spreadsheet, where Excel Spreadsheet adjusts and Maintain numbers file. Excel spreadsheets always look elegant as compared to number files. This is one of the most common tasks in the field of Business, Accountancy, and education, such as School and Collages. However, Excel app service was primarily used in Desktop, but nowadays Smartphone was quite powerful and thanks to the App developers to bring an Excel Spreadsheet app service on your Smartphone.
Apple is one of those platforms, where viewing and editing the Excel spreadsheet was quite useful. Today we are going to share the knowledge so you can view and edit the Excel spreadsheet on your iPhone or iPad device. There were two major excel file formats as XLS/XLSL file. So, before we proceed, you should download and Excel application service on your device.
Noteworthy
You have to download an Excel spreadsheet app service to view the Excel spreadsheet on your device.
Your Number file will not be edited or modified after and before exporting, and the Number file will stay on your iPhone or iPad.
How can you convert a Number file into an Excel Spreadsheet file using iPhone and iPad?
It is quite easy and helpful with the help of an Excel spreadsheet application on your device, follow the following steps: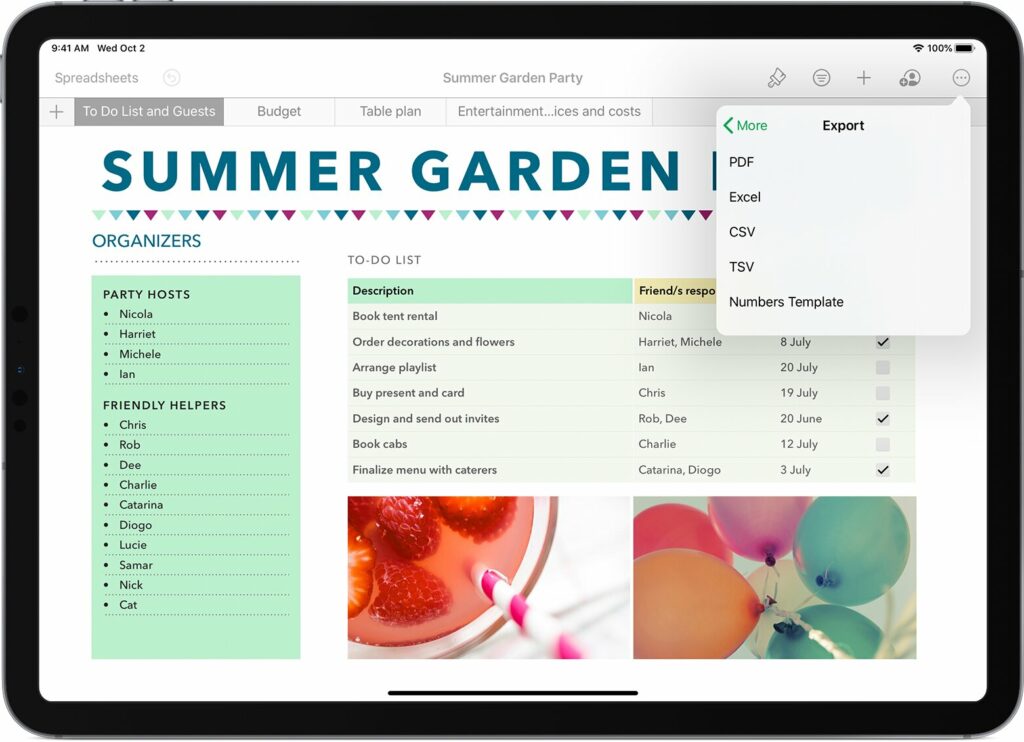 First things first, open your Number file view spreadsheet application and choose the file that you want to convert into an Excel spreadsheet.
Then, Click on the (…) 3-Dot icon placed on the upper side of the screen.
After that, click on the "Export" button that appears in the drop-down menu.
Now, you have to select the format as Excel to export.
You have to select the method of export based on your preferences.

Airdrop or Mail to Export to share to your desired location as iCloud OR Message or Mail or send it to another device that you have connected.
Save to file to save on your local device.

That's it. You have to save your file at your storage location and then exit as usual.
Formats that you can convert to Numbers spreadsheets on your iPhone or iPad
Microsoft Excel Office Open XML (.xlsx)
PDF
Comma Separated Values (.csv)
Tab Separated Values (.tsv)
Not to mention, You have to follow the same step every single time to process as much as a file you want to convert number file to Excel file format. After exporting your file to an Excel spreadsheet, you can view your Excel apps services such as Google Docs, LibreOffice, StarOffice, Microsoft Excel, or among apps that you want to use on your iPad, iPhone, or Mac device. Additionally, you can directly send a file that you are exporting for a purpose through email or even save for yourself on cloud or locally on your device.
Hopefully, this article is worth your time, and you have successfully converted your number file into an Excel spreadsheet. We would like to know about your experience and opinion. If you have any queries, let us know in the comment section down below.