Instant messaging is the most popular way people communicate nowadays, and WhatsApp is the center of communication for most people. This is why it is important to backup WhatsApp chats on iCloud using iPhone iPad to make sure your important chats are safe and ready to restore when you switch to a new device.
WhatsApp is one popular app that has gained a lot of fame in instant messaging. As WhatsApp is widely used globally, it contains many vital documents and personal chats that nobody wants to lose while changing your device or during any mishappening to your iPhone or iPad. However, it's essential to back up your WhatsApp chat history to keep it safe and prevent it from getting destroyed. There are several ways to keep back up in your iPhone or iPad, and the popular one is iCloud.
iCloud is Apple's own cloud-based storage system, and it securely holds your data. iCloud is used to save your data over cloud storage that you can access from any of your iDevices. This service is exclusive for iOS devices and gives a bandwidth of 5GB of data for free. Here are the steps that can help you take Backup of WhatsApp Chats on iCloud using iPhone or iPad.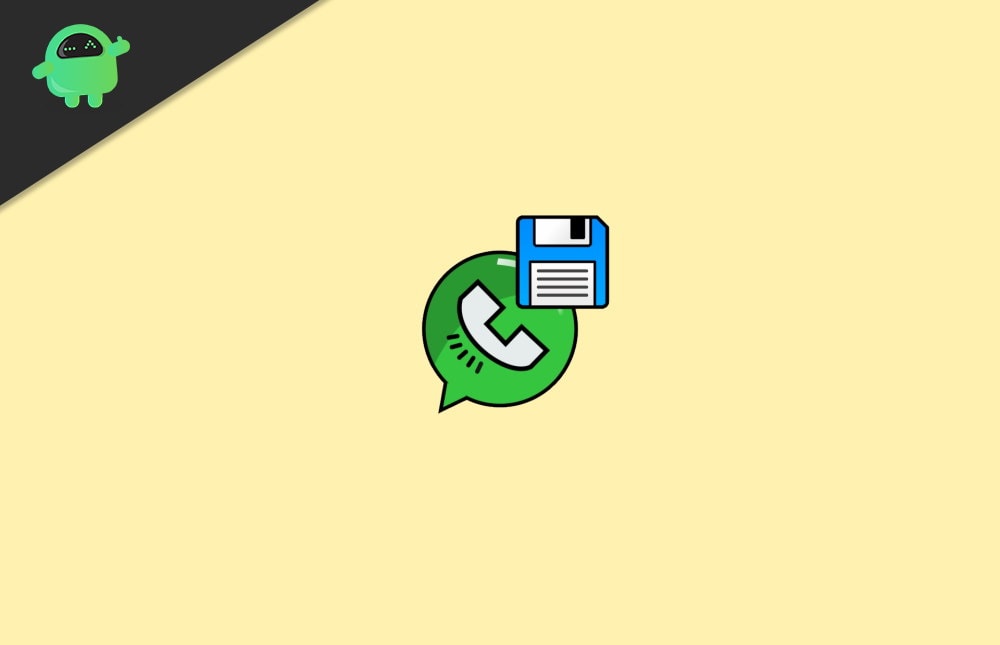 How To Backup WhatsApp Chats on iCloud using iPhone or iPad
There are times you may lose your WhatsApp messages, which can be caused by a system update, system crash, or any other reason. As per reports over 70 million people lost their phone every year as well as personal messages or WhatsApp conversations. To prevent from this type of mishappening Apple provides iCloud storage solution for every iOS device they sell.
Nowadays, WhatsApp is used by almost everyone worldwide, so it is essential to take a backup of your chat history because you may have some important or some memories to save for the future.
Requirements
You must have a working Apple ID on your iPhone/iPad device.
This guide is for iOS version 9 and above.
Make sure there is sufficient space in your iCloud drive. If not, consider for additional storage plans from Apple.
Step 1: Enable iCloud Drive to Backup WhatsApp Data on iPhone or iPad
WhatsApp will automatically take Backup in iPhone and iPad on cloud storage as long as the auto backup feature is turned on. So, before going forward to back up your WhatsApp chat history on iCloud, make sure this service is enabled on your iPhone or iPad. Basically, it auto-turned on in all iDevices. If not, here is the process to enable the iCloud drive.
Navigate to the Setting app from the home screen of your iPad or iPhone.

Click on Apple ID located just above the Airplane mode.

Now, tap on iCloud and then go to iCloud drive to adjust the setting.

Check whether the iCloud drive is turned on from the toggle switch.

After that, Scroll down to the bottom and check the same thing for WhatsApp.
The above process lets your iPhone or iPad automatically Backup the WhatsApp chat history in iCloud, and its crucial for the step 2 to work properly.
Step 2: Backup WhatsApp Chats on iCloud using iPhone or iPad
As you enable your iCloud service to back up your chat history, you can select to back up your WhatsApp chat data manually or automatically. The steps are below to perform the backup process:
Open WhatsApp on iPhone or iPad.
Then, Navigate to the settings located next to the chat option.

Next, tap on Chats under the account.

After that, tap on chat backup to Backup the chat history of WhatsApp.

For the manual backup process, you have to tap the option Backup Now. It will ask whether you want to back up the data with a media file or without, choose as per your requirement.

For automatic Backup – Tap on the toggle option to Auto Backup, and you can also select to save your data automatically with videos or without. Also, you can set the frequency to save Backup on a daily, weekly, or monthly basis.
This process might take some time to save the Backup on iCloud, depending on your internet connection and the backup file size. Therefore, we recommend that you save your Backup over a WIFI connection to save cellular data and time.
Conclusion
After following the above methods, you can easily backup your WhatsApp chat history over iCloud of iPhone or iPad devices. Furthermore, you can restore the Backup to any iDevice in just a matter of time. The iCloud will prompt you to restore the Backup automatically as you enter your mobile number in WhatsApp. If you are facing any difficulties during the backup process, let us know in the comment section.