The PUBG Mobile is the game that created a huge craze among the gaming fans both in mobile as well as PC/Laptop gaming world. There is hardly anyone from the gaming community or the general users as well, who has not played or at least tried this game on their devices. Well, I have been playing PUBG a lot and has seen its transition from Season 1 to the current Season 7, and believe me, it has just got better and better with every update.
Yes, there were times that only high-performance mobiles were only able to handle the graphics and smooth gameplay of the PUBG Mobile game. However, to overcome this the new PUBG Lite was launched by Tencent, who happens to be the developer of this world-famous game. The Lite version of the game was already launched and available in many regions and recently, it was launched in India with an event hosted in Kolkata for gamers and huge loads of prizes to be won.
The lite version of PUBG is meant for users who cannot go for a high-end device and want to play the game on the mid-range or the low-end devices. You can play the game on low-end devices but, the smoothness and the graphics will all be lost and it is like you are playing some 80's game on your device. You will face stutters, lags and whatnot and your whole gameplay will be so bad that you might even wanna throw your phone. However, this issue is now fixed with the launch of the PUBG Lite version of the game which you can download from the below link;
[googleplay url="https://play.google.com/store/apps/details?id=com.tencent.iglite&hl=en_IN"]
Here is the link to the latest version of the PUBG Mobile game below;
[googleplay url="https://play.google.com/store/apps/details?id=com.tencent.ig&hl=en_IN"]
How To Get 60FPS In PUBG On Any Android Phone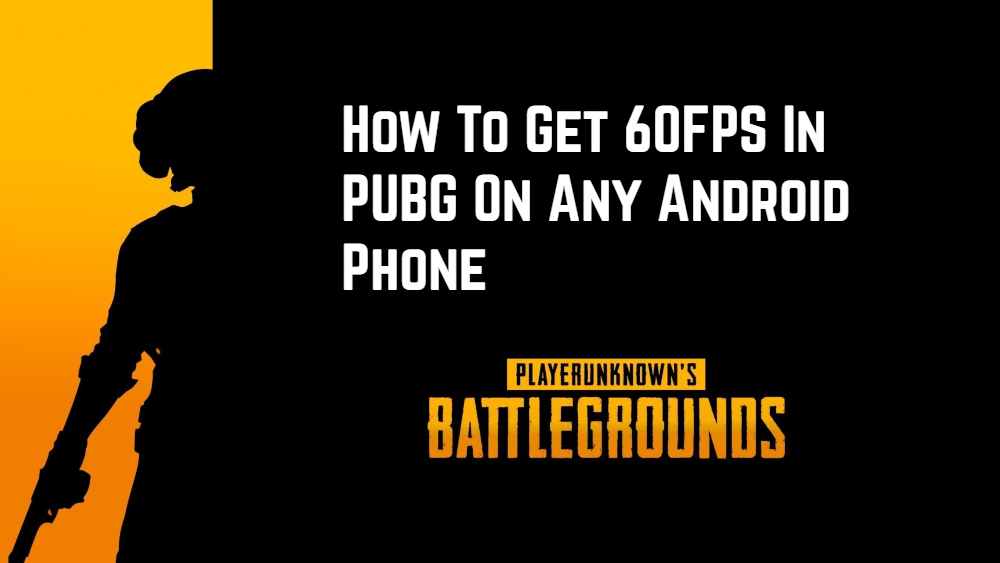 But, we are here for something unique and interesting. In this article, we will show you how to get 60FPS in PUBG on any Android Phone. Yes, you read it right! You can now play PUBG Mobile with 60FPS on any Android device. But, one point is to note the performance and the smoothness of the game depends on the processor and the power that your device can generate and help boost the game. For instance, a higher-end or a PUBG optimized device is always bound to give you great performance within the PUBG game.
However, you can toggle some setting and get 60FPS while playing PUBG on any Android Device. Just follow the below steps in order to get 60FPS on mobile with PUBG;
Open PUBG Mobile game on your device.
Now under graphics settings select Balanced profile. (Note: The Gameplay Performance is battery hungry)
Download the PUBG GFX Tool Xda version.
This tool was working and tested on the Realme 3 Pro. Likewise, you can download and get 60FPS on any Android device.
Once the PUBG GFX Tool's download is complete, install the APK and open it.
Now, within the application, select Global profile.
Tap and disable shadows.
Now you need to enable Anti-analyzing.
Select the game profile as Smooth with 60fps.
Now, lastly, toggle enable Save Sensitive Controls.
Apply and run the game.
You are done! Play and check and you will see smooth 60FPS gaming on your Android device.
Source: Xda Developer
Conclusion
So, there you have it from my side in this article. Hope you liked this workaround on how to get 60FPS in PUBG on any Android device. You can follow the above-mentioned steps for any Android device. Please let us know in the comments if this APK and method worked for you or not and whether you were able to get the 60FPS or not. Also, mention your mobile device on which you were successfully able to get 60FPS and those devices as well on which this method did not work.