We perform most of our daily tasks on our smartphone. And if you have an ecosystem lets say of Apple, then you are spending more time on your Apple iPhone. However, it can be frustrating if the screen keeps on turning off while you are working on something important on your Apple iPhone. Well, you might be checking the shopping list, or working on an important document, or even watching a list of an important to-do list.
Moreover, another frustrating scenario is when you are reading your favorite book and the screen keeps turning off. Well, here is where we come into the picture. Because in this post, we will guide you with how you can stop your iPhone screen from turning off automatically. Notably, because of a feature called "Auto-Lock", the iPhone screen turns off automatically. This puts the screen off after a certain period of time.
But this post will help you get rid of that and keep the screen on, for as long as you want. So, with that being said, let us get straight into the article itself: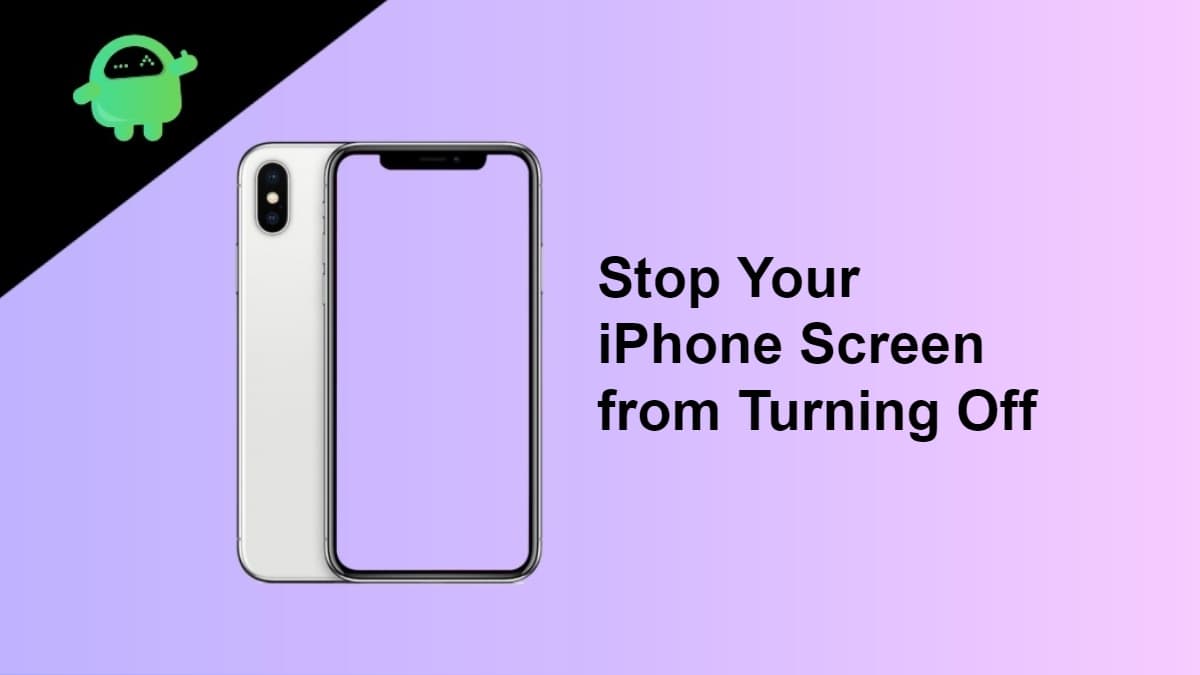 How to Stop Your iPhone Screen from Turning Off?
Go to Settings.
Under Settings, tap on Display & Brightness.
Scroll down and tap on Auto-Lock.
Notably, if you have low power mode enabled, then the Auto-Lock will be set to 30-seconds by default.
Under the Auto-Lock setting, you will be shown a list of time options.
This determines the length of time you want your display to stay turned on.
If you want your screen not to turn off ever, then you have to select the option Never.
Exit Settings.
And you will see the option is now in effect.
That's it!
So, there you have it from my side in this post. I hope you guys liked this small tip on how you can keep the display of your Apple iPhone turned ON. This could come handy in multiple scenarios as explained in the first paragraph of this post.
In the meantime, if you liked this content and want to read more content, for more such awesome coverage, you can head over to our check out our Windows Guides, Gaming Guides, Social Media Guides, iPhone, and Android Guides to read more. Make sure to subscribe to our YouTube Channel for awesome videos related to Android, iOS, and Gaming. So, until the next post…Cheers!