Capcom has recently released a new survival horror video game called Resident Evil Village under the Resident Evil series. This next-gen has stunning realistic graphics and improved gameplay for an ultimate gaming experience. However, some PC gamers are looking for a simple guide on How to Improve Resident Evil Village PC Performance | Fix Slow Down.
Well, this is true that the newly released Resident Evil title is mostly struggling on PC like slow down in performance, lagging, stuttering, etc. There are multiple reports surfaced online that the PC version has some serious FPS drop issue and stuttering rather than other platforms. So, turning off Shadow Quality and Ambient Occlusion may come in handy in some scenarios.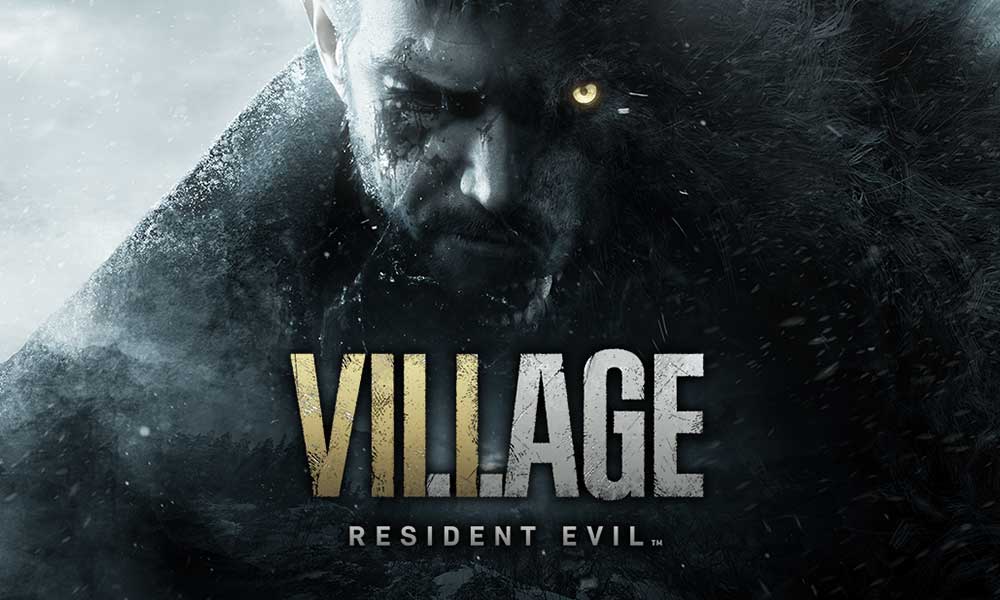 How to Improve Resident Evil Village PC Performance | Fix Slow Down
Now, if you're one of the latest Nvidia or AMD driver users on your computer and trying to play Resident Evil Village with the least slowdown or stutter, follow this article properly.
Fix: Resident Evil Village FPS Drops on PC
Obviously, Resident Evil Village PC players have to adjust their graphics quality settings in order to increase the FPS count. Even if you've capped your gaming FPS to 60 maximum, you may find lags or slowdowns on several occasions during gameplay whatsoever.
On the other side, updating Nvidia or AMD graphics driver, tweaking Nvidia Control Panel or AMD Control Panel options may come in handy for some specific titles. So, what to do?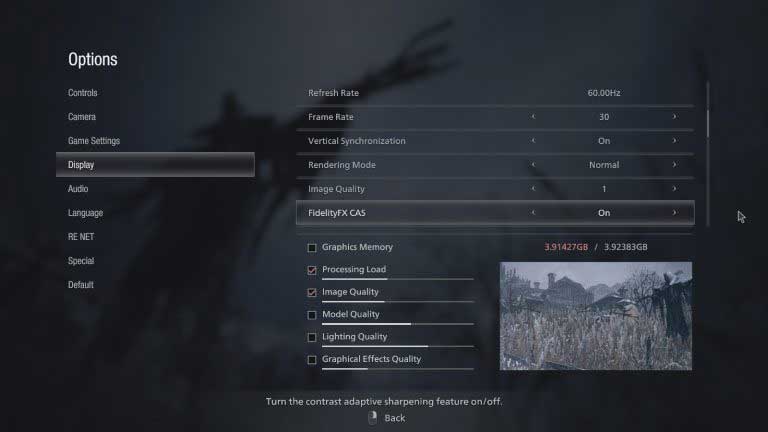 First of all, head over to the in-game Options menu.
Go to the Display tab > Set Refresh Rate to 60.00Hz (recommended).
Set Frame Rate to 30/60 according to your preference.
Turn On Vertical Synchronization (optional).
Set Rendering Mode to Normal or Interlaced.
Set Image Quality to 1.
Choose FidelityFX CAS to ON.
However, you can choose 'Prioritize Performance' to make things simple and focused on gameplay. Once done, make sure to adjust some other visual options down there. Such as
Turn On Processing Load and Image Quality
Model Quality – Off
Lighting Quality – Off
Graphical Effects Quality – Off
It's also worth mentioning that the latest Nvidia's driver update has been included in the Resident Evil 8 optimization that should help you out of the performance slowdown issue.
Meanwhile, Nvidia Graphics card users can head over to the Nvidia Control Panel > Go to 'Manage 3D Settings' > Choose to the 'Resident Evil Village' game and change 'Power Management Mode' to maximize performance. Make sure to apply changes to fix it out.
That's it, guys. We assume this guide was helpful to you. For further queries, let us know in the comment below.