The way we establish a conversation has drastically changed. Apart from conversing via texts or calls, users also now make a conversation using emojis. If you are living under a rock, emojis are a small digital image or icon that expresses varied ideas or emotions. It is a tool that lets you express yourself in a text with your emotions. Over the years, a bunch of emojis has been added across various platforms, making it easier to express almost any feeling. Not only emotions, but these emojis also consist of animals, objects, flags, and whatnot.
We have been using them in our Android or iOS devices, while Windows and macOS also let the user use emojis. However, there is a tool or rather say a shortcut, that lets you insert an emoji in Microsoft Word Documents. If you also want to know how you can do that then, you are in the right place. As in this post, we will give you a guide on how you can insert emoji in Microsoft Word Documents. So, with that being said, let us take a look at the article itself: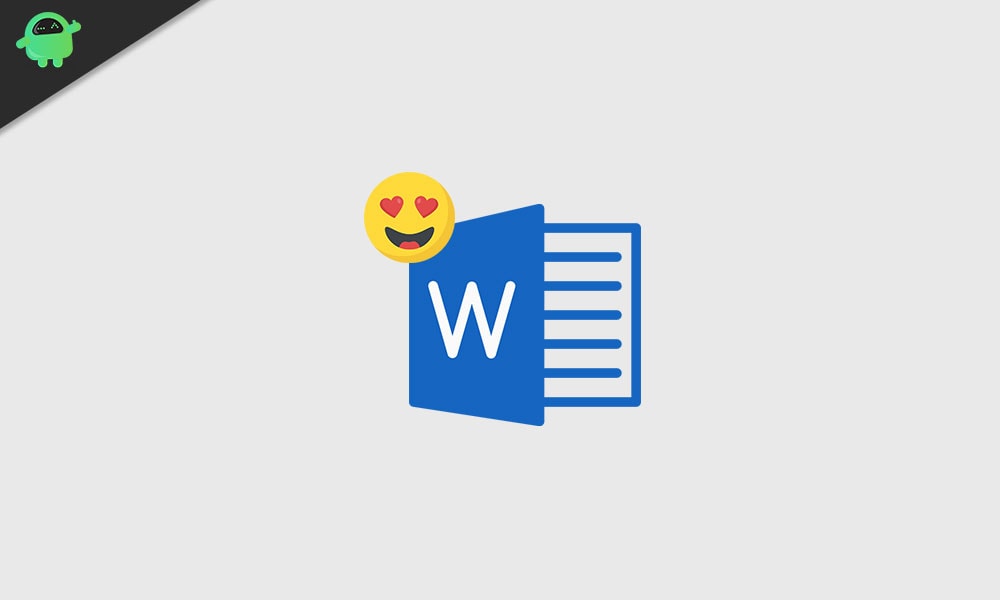 How to Insert Emoji in Microsoft Word Documents?
Emojis work on every platform, be it Windows 10, macOS, iPhone, iPad, Android, and the web. Besides, typing and using an emoji on Microsoft Word is also easy as you would do on your smartphone. However, you need to know the appropriate shortcut key that you have to use to insert the emoji in your Microsoft Word Documents.
If you are using Windows 10 OS, then you need to press Windows+. (period) or Windows+; (semicolon). This will open a dedicated emoji picker as you see on your smartphone.

If you are using macOS, then you need to press Control+Command+Space to open the emoji picker.
Noticeably, the emoji picker will show you all the recently used emojis first. Below that it will show you all the emojis that are there on your laptop. Moreover, you can also search for the particular emoji by typing it in the word document as shown in the image below.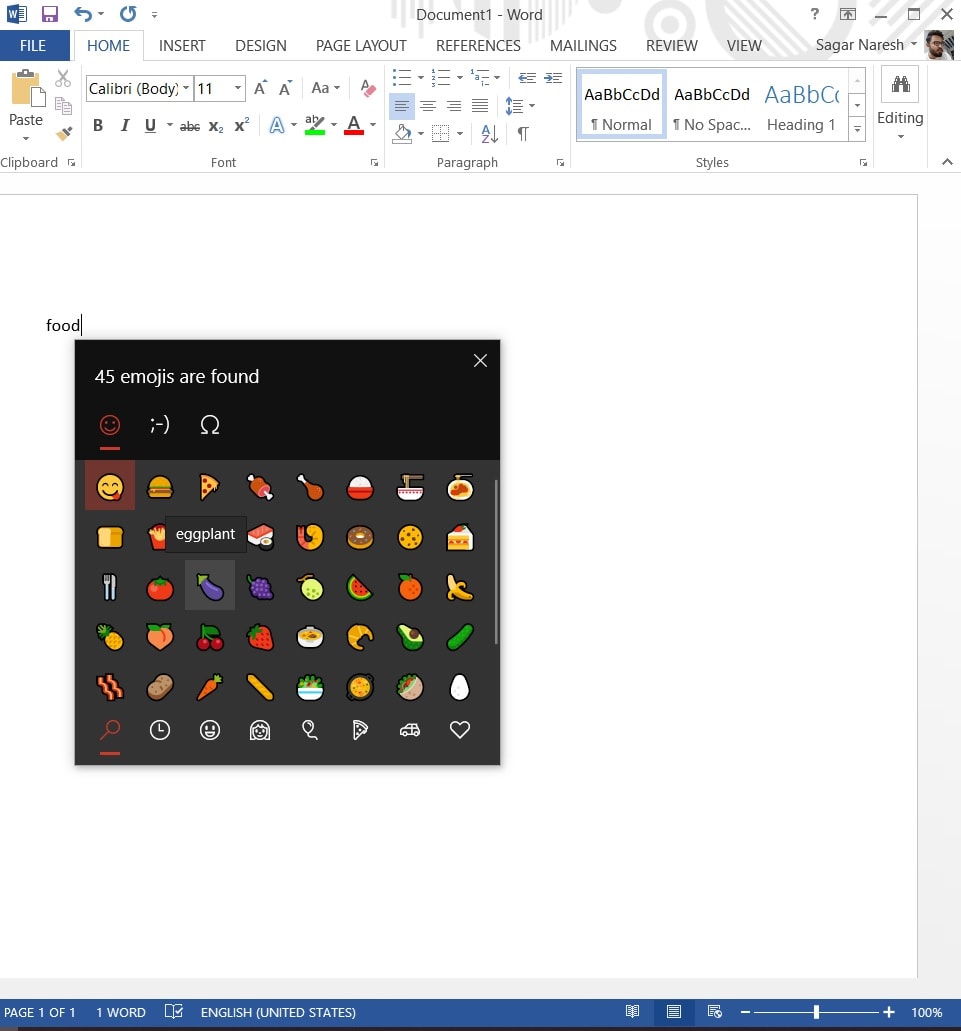 You just need to press Windows+. (period) or Windows+; (semicolon) button combination on your keyboard, whichever opens the emoji display board for you, then simply type the emoji that you are searching for. For instance, as shown in the image above, if you type 'food', the emoji will show you all the emojis related to food. If you search 'flag' it will show you all the flag-related emojis that you can use in Microsoft Word Document.
In fact, the emojis used in the Microsoft Word document will be shown as colorful icons and you are free to resize them, drag and drop, replace them, etc. Resizing them is easy, simply just reduce the font size as you would do for any text in the word document, the size of the emoji will also reduce. However, note that these emojis might look a bit different depending on what type of operating system you are using, like Android, macOS, etc. Because every OS has its own unique take on emojis.
Wrap Up!
So, there you have it from my side. I hope you liked this small but detailed guide on how you can insert emojis in your Microsoft Word Document. Let us know in the comments below if you come across any issues while inserting emojis in your word document. For more such awesome coverage, you can head over to our check out our Windows Guides, Gaming Guides, Social Media Guides, iPhone, and Android Guides to read more. Make sure to subscribe to our YouTube Channel for awesome videos related to Android, iOS, and Gaming. Until the next post…Cheers!