iPhones are well known for their smooth functionality and overall satisfactory performance. However, users have been coming up with various issues from time to time. Likewise, iPhone 13 and all its variants have also shown different issues since its launch. Recently, users have been complaining about their iPhone 13 Pro Max being connected to the network but have no internet connection. Although this problem has been a common one with all iPhones, iPhone 13 Pro Max certainly has shown it on a larger scale.
It seamlessly connects to any Wi-Fi network and even shows the Wi-Fi symbol on the screen. But as you try to access something from the internet, it simply shows no internet connection. As this problem keeps occurring more frequently, we are here with some of the proven fixes that have worked for so many people previously and will most probably help you too. Keep reading the article till the end to find out how to fix iPhone 13 Pro Max with no internet connection issue.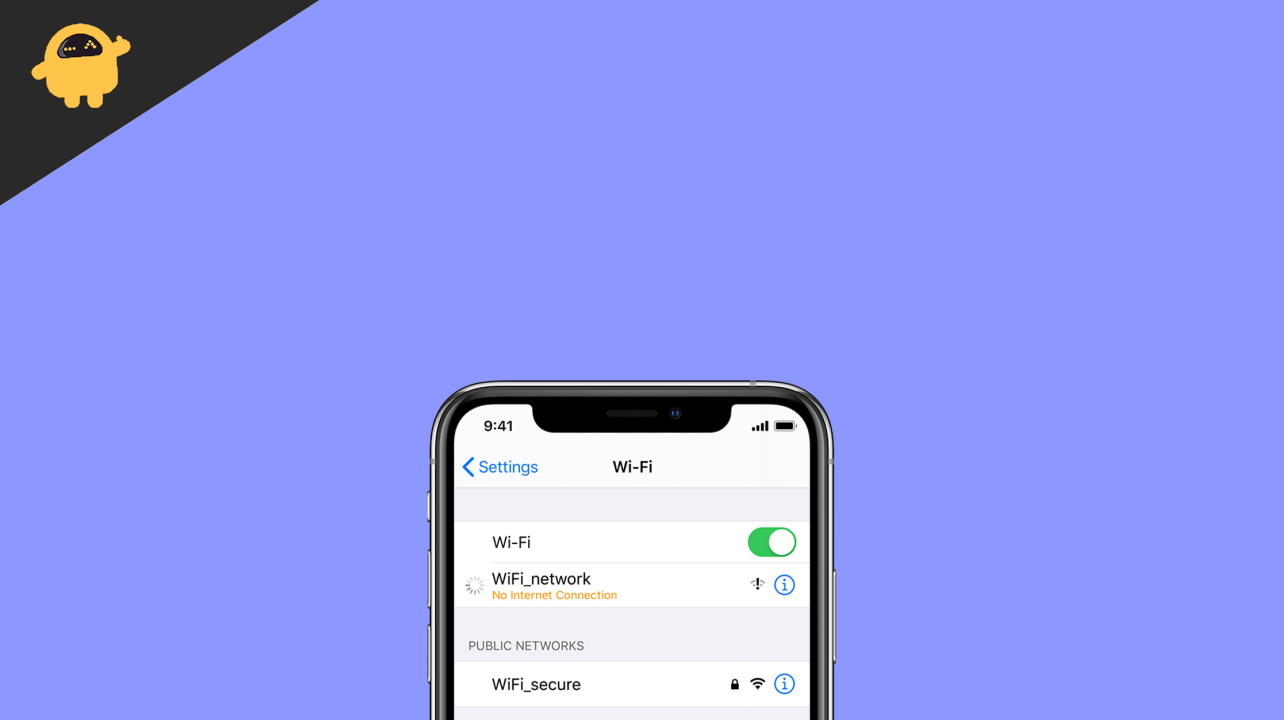 Fix: iPhone 13 Pro Max Connected To Network But No Internet Connection
Since it is not caused due to any hardware damage, playing a few tricks with the device shall solve it. Here are a few fixes or workarounds that might help you fix iPhone 13 connected to the network but no internet connection.
1. Switch OFF/ ON Wi-Fi Connection
Most of the time, such things happen due to certain glitches in the network. Therefore, turning off the Wi-Fi and then turning it on will establish a new connection. This trick works a lot of the time to fix this type of problem. Also, you can try doing it from the device settings rather than switching it on/ off from the control center.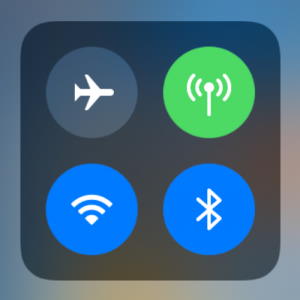 2. Restart your iPhone
If it is a problem with your device itself, then restarting the iPhone must kill all temporary causes of the problem. Restarting the device will provide you with a fresh start and will probably help fix most temporary issues if possible.
3. Turn ON/ OFF Airplane Mode
Just like in the first case, turning on and off the airplane mode establishes a fresh connection. Therefore, if you are having trouble connecting to the internet, try turning on the airplane mode on your iPhone. Wait for around 10-30 seconds and turn it off again. This will launch a new connection, and now you can connect to the Wi-Fi and check if the internet is working or not.
However, if the problem still persists, then move to our next resolve.
4. Forget Wi-Fi and Reconnect It
Sometimes reconnecting to your Wi-Fi network also fixes this issue, which is why it is worth giving a try. Make sure you remember the Wi-Fi password and follow the steps below to forget and reconnect to the Wi-Fi connection.
Open the device Settings on your iPhone 13.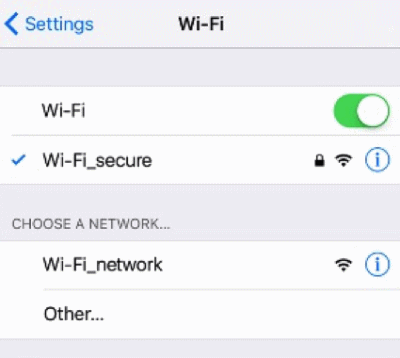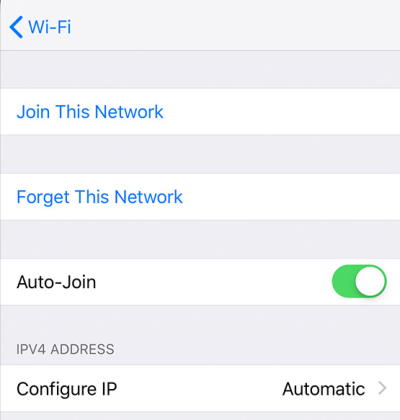 Tap on the "i" button next to Wi-Fi Name.
Now, click forget this network.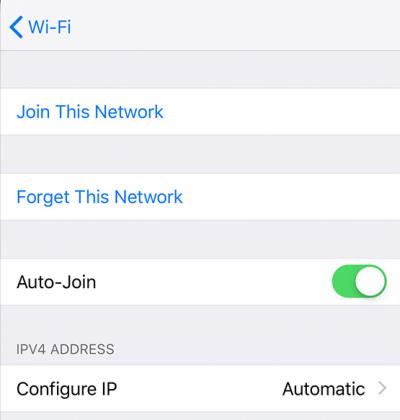 Click on Confirm.
Again, select the Wi-Fi name from the list.
Type in the password and connect to the Wi-Fi network again.
Once you are connected to the network successfully, open a browser and try to access any website to check if the internet is working or not.
5. Turn off Wi-Fi Assist
Wi-Fi Assist is a great feature that comes in handy when your Wi-Fi connection gets unstable or breaks down. This feature automatically enables the cellular data once your Wi-Fi connectivity gets unreliable or weak. However, it may sometimes hinder your Wi-Fi connection. Therefore, turning it off is the best solution if you think your Wi-Fi assist feature has to do anything with the issue.
Here is how to turn off Wi-Fi Assist in iPhone 13 Pro Max:
Open iPhone settings.
Click on the Cellular tab.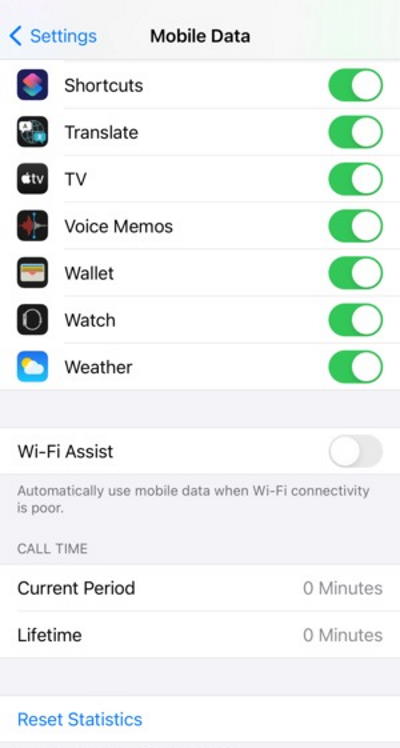 Scroll down and click on the slider to disable Wi-Fi Assist.
6. Disable VPN
A VPN is again a responsible factor that might cause trouble with your Wi-Fi connection. So, check if any VPN connection has been enabled on your iPhone. If yes, simply switch it off/ disable it and try accessing the internet now.
7. Turn OFF/ ON Router
Just like restarting your iPhone, turning your router off and on has also been an effective solution to the problem. If the connectivity problem was caused due to some problem in the router itself, then restarting the router is an idle option.
Switch off the router and wait for 10 seconds. Now, turn it on again, connect your iPhone 13 Pro Max to the Wi-Fi, and check if it works now.
8. Reset iPhone
This is probably your last resort if none of the above tricks play the work. Resetting your iPhone with put it into the default settings. And if the no internet connection problem was occurring due to some inappropriate device settings, it shall fix them too. You can follow the steps below in order to successfully reset your iPhone 13 Pro Max.
Launch the device Settings on your iPhone.
Click the General Tab.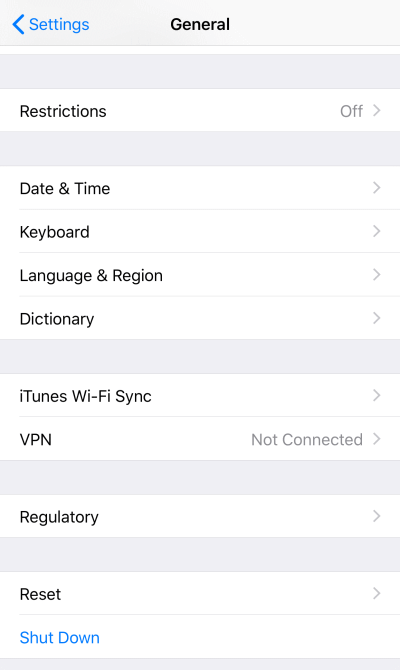 Scroll down and on the Reset option.
Select "Erase all content and Settings".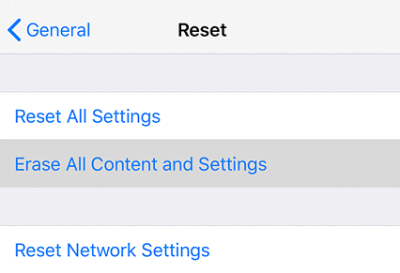 Follow the instructions to reset your device.
Conclusion
Connected to a network but no internet connection is a very common problem in iOS and Android devices. However, it has been a regular problem with iPhone 13 Pro Max lately. Luckily, the issue is not much serious, and the tricks mentioned above have worked out fine to solve this problem. However, if it becomes more persistent, consider taking the experts' help and contact the Apple support team.