The Tecno Camon 15 and 15 Pro are the latest smartphones by Tecno. The Camon 15 and 15 Pro are the first phones by Tecno to have a pop-up camera. But most customers demand security features such as water resistance in later Tecno Camon 15 & Camon 15 Pro smartphones. Both the devices are expected to be available on the market by 25th February 2020. These budget smartphones are expected to leave a remarkable impact on the offline market. Moreover, Tecno has done a great job on its design as well as features. The Quad-camera setup at the back does mark it with a sophisticated touch. Both these devices include all the new Technological features possible at this price range.
All these impressive details make the user assume that if these phones come with an IP waterproof certification as well. However, Tecno doesn't claim to have any waterproof IP ratings at all. But wait, we are still going to conduct a water resistant test on Tecno Camon 15 & 15 Pro to see if it is really waterproof or not.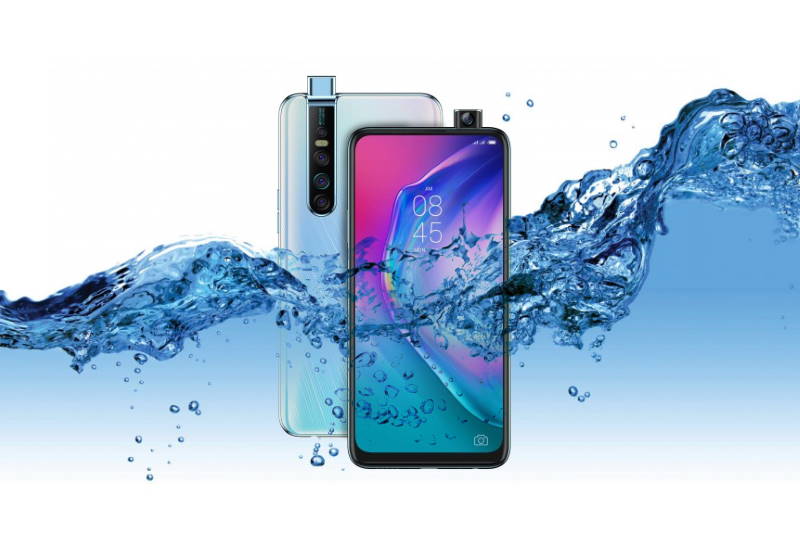 Is Tecno Camon 15 and 15 Pro Waterproof device?
The waterproof devices have brought a whole new revolution in the market of smartphones. People love the experience to use their phones underwater. I mean who won't love to take underwater pictures and shoot videos too. The demand for waterproof smartphones is driving crazy over the market along with time. All these features make such a device worth buying.
Moreover, a waterproof smartphone also adds up many more features to the device. It provides an extra layer of protection against any solid/liquid matter. It has the ability to survive underwater for quite a long time. As a result, many manufacturers are now introducing their products with a waterproof IP rating.
Tecno Camon 15 and 15Pro Device Specifications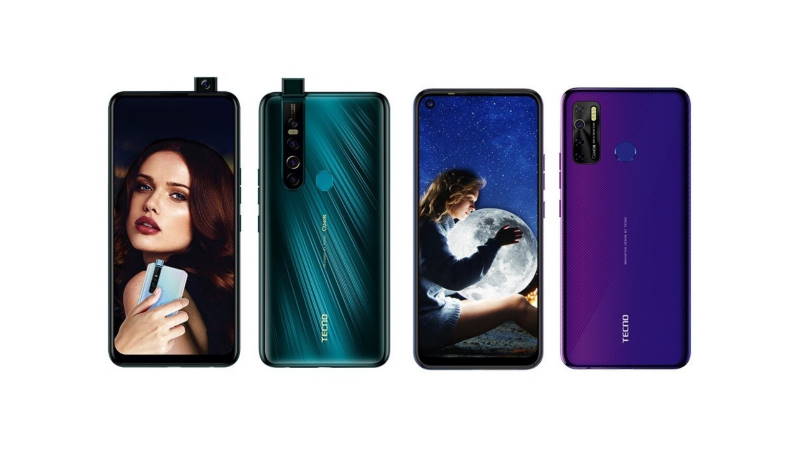 The Tecno Camon 15 and 15 Pro are almost similar, however, there are a few changes made in both of them. So, talking about the Camon 15, it comes with a 6.55 inches IPS LCD display. The device runs on Android 10.0 which is really great. It is available with 4GB RAM and 64GB internal and you also get a dedicated microSD card slot. Since, the highlighted feature of this phone is its camera, so it comes with a 48MP main camera. The other 3 cameras are still unspecified, for the front, it has a 16MP camera lens. Moreover, you get a non-removable 5000mAH battery.
Whereas, the Tecno Camon 15 Pro comes with a 32Mp pop-up selfie camera. It has a quad-camera setup at the back which consists of a 48MP main AI camera, a 5MP ultrawide angle, a 2MP macro lens, and a QVGA camera as well. The device is made available with 6GB RAM and 128GB internal. Similar to Camon 15, it runs on Android 10.0 too. However, it comes with a 4000mAH battery which can be little heart-breaking. It is available in 2 different color variants Ice Jadeite and Opal White. Now let us move to the water test section.
Tecno Camon 15 and 15 Pro Water resistant Test
Since the Tecno company doesn't have an IP67 or IP68 waterproof certification, we can simply say it's not waterproof. But again, let's have patience and wait for the result of this waterproof test. Just after conducting the waterproof test we will let you know the result in detail.
warning
The below waterproof test's results are purely based on individual/team observation. These tests will only give an idea of whether a device is water resistant or not. We recommend users not to try this test at home, as it might damage your device.
| | | |
| --- | --- | --- |
| Device | Tecno Camon 15 | Tecno Camon 15 pro |
| Camera & Lens | works fine | works fine |
| Physical buttons / Ports | Volume button damage | Power button & charging port damage |
| Display & Touchscreen | Display issues | Touch damage |
Finally, we have successfully conducted the water resistant test on both Tecno Camon 15 and Camon 15 Pro. We are heartbroken to say that none of these devices are actually waterproof. Both devices almost stopped working, the power button and the volume rockers button are not working, there is water inside the charging port, headphone jack, etc. The display has become unresponsive and it's a total disaster. So, it is clear that these devices are not waterproof at all.
Conclusion
| | | |
| --- | --- | --- |
| Device Name | Tecno Camon 15 | Tecno Camon 15 pro |
| Waterproof | No | No |
| Splashproof | No | No |
After conducting this water resistant test on the Camon 15 and 15 Pro today, we have jumped into the conclusion that they are not waterproof. The device, however, managed quite well in the dustproof test, but it is strictly advised to take care of it against water and dust. Also, do not use it in extremely moist conditions, this could anyway damage your device. Lastly, after an overall review we can say that if you are looking for moderate use, this could be worth money.