Apple iOS is a well-refined operating system that runs on iPhones and iOS 15.2 is one of the latest as well as stable versions right now that runs on eligible iPhones. Although it brings plenty of improvements, a few changes in features, stability enhancements, etc, it also has several bugs or issues that we can't deny at all. Now, if you're also facing the same problem then you may ask Is There a Fix for iOS 15.2 Battery Drain Issue?
Well, plenty of affected iOS 15.2 users have started reporting about this issue for a while on multiple online forums. We can expect that Apple will release a new patch fix very soon for this problem. But if in case, the battery draining issue is getting a headache for you and it severely drains the battery juice then you should check out this troubleshooting guide.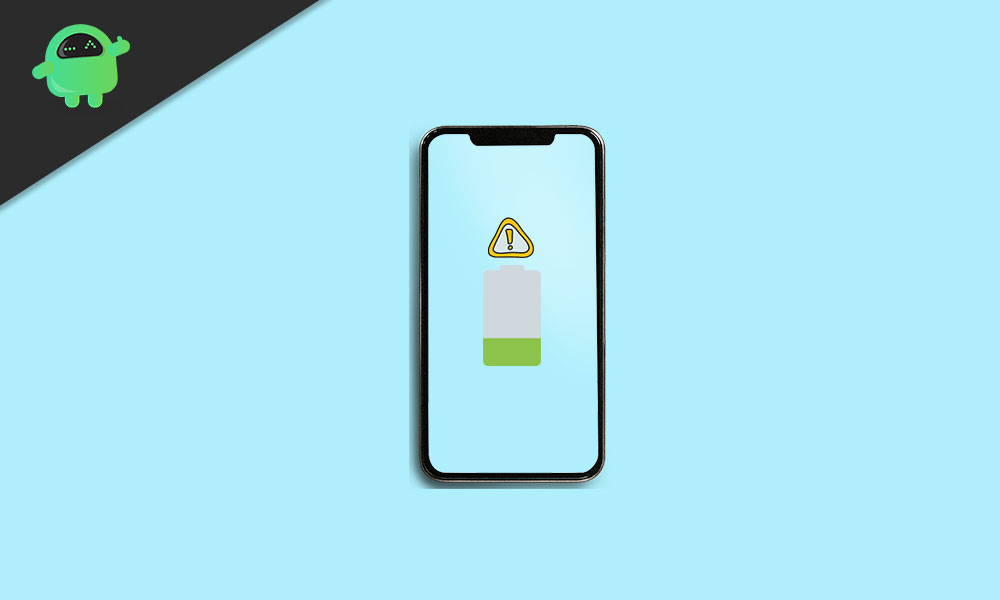 Is There a Fix for iOS 15.2 Battery Drain Issue?
According to the affected iOS 15.2 users, the power issue has extremely reduced the battery life without having any kind of higher background running tasks or services. So, it seems that the issue is happening due to the latest software update and nothing else. Luckily, there are a couple of possible workarounds available that we've mentioned below.
1. Install the latest update
Make sure to install the latest iOS update that should be more than iOS 15.2 (if available). It may also be possible that there is a new patch update available and you haven't updated it. To check for the software update, go to Settings > General > Software Update. If the new update is available, just Download and Install it.
2. Check Battery Usage
Sometimes any specific application or service may eat up a lot of battery juice within a couple of hours on a daily basis that needs to be stopped or uninstalled until the problem gets fixed. To check the battery usage, go to Settings > Battery.
Here you can see whether there are any apps that are particularly draining the battery juice severely or not.
3. Don't keep charging overnight
It's always recommended to do not keep your iPhone charging overnight which is really unnecessary and may impact a huge pressure on the battery longevity.
Once the device charging is full to 100%, just unplug the charger from the charging port and make sure to restart the handset once to refresh the system if any kind of glitch is there. Additionally, we'll also recommend not to use a fast charger heavily because not only it'll charge the device faster but also reduce the battery life.
4. Reduce the connectivity usage
Try using or keep turning on all the connectivity features like Wi-Fi, Mobile Data, Bluetooth, etc. It'll definitely gonna reduce the battery life and can quickly drain the battery juice. Use these connectivity options whenever required and then turn them off manually.
5. Turn Off Location Services
Make sure to turn off the Location Services option on your iPhone that will help you to save the battery juice a lot. If you're not using any kind of applications or Maps that requires current location access all the time then set it to 'Allow while using it' from the Location Services Settings.
Otherwise, just turn off the location access manually from Settings > Privacy > Location Services > Turn off the toggle.
6. Try using Low Power Mode
Try using the Low Power Mode to easily fix the battery drains a lot quicker. To turn it on, go to Settings > Battery > Low Power Mode.
7. Turn Off AirPlay
You should also turn off AirPlay if you're not using it. Just swipe down the right side of the screen on your iPhone to bring the Control Center > Screen Mirroring > Stop Mirroring.
8. Refresh Background Apps
If in case, any of the apps are running in the background then make sure to turn them off or refresh them manually directly from the settings menu on your iPhone. To do so, go to Settings > General > Background App Refresh and manually turn on/off the specific apps that you want to run or not to run in the background.
That's it, guys. We hope this guide was helpful to you. If you've any queries, let us know in the comment below.