Undoubtedly, Star Wars Jedi: Survivor is one of the finest games. Any Star Wars fan will love it. With the game, you will be immersed in a thrilling, immersive experience that will keep you captivated for hours. However, one of its unique features is its attention to detail. Moreover, stunning environments make the game world feel alive and authentic with every nook and cranny. But, unfortunately, for some players, Jedi Survivor Achievements are not unlocking or not working. In this post, I will discuss the possible causes of why Jedi survivor achievements are not unlocking or not working and provide solutions to fix it.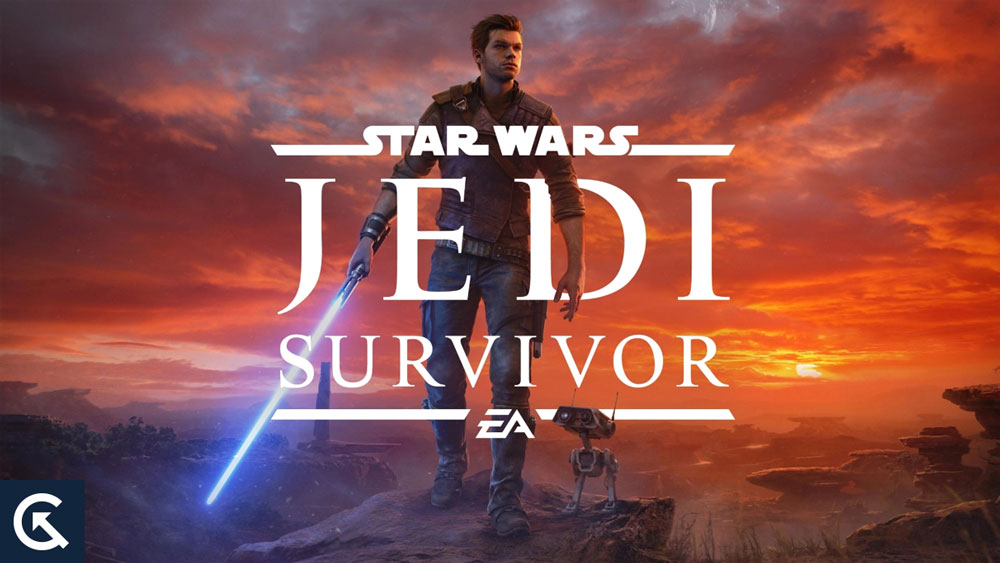 How to Fix Star Wars Jedi Survivor Achievements Not Working or Not Unlocking
So, here are some guidelines that will help you resolve the Star Wars Jedi: Fallen survivor achievements not unlocking or not working issue:
Fix 1: Check for Game Updates
It is important to have the latest patch installed for the game. Often, game developers release updates to fix bugs or glitches that may be preventing achievements from unlocking. So, if you get afraid about what if you miss out on any achievements, make sure to keep your game updated.
Fix 2: Restart the Game
It is sometimes possible to unlock achievements by restarting the game if there are any bugs or glitches. If you are experiencing problems in the game, restarting can clear out the cache, fix any connection issues, and reset any settings that might be causing issues.
Fix 3: Check your Internet Connection
You should ensure that your internet connection is stable before starting troubleshooting. You need to do this in order for the game to validate your achievements and trophies. It may be impossible for you to unlock certain achievements if your connection is unstable.
Fix 4: Verify the Game Files
It is also recommended to verify the game files, which fixes corrupted and missing files. You can reinstall the game to ensure all necessary files are present and updated. However, to do so,
Initially, open the Steam app.

Go to the Library section.

Now, locate the game.

Right-click on the game.
Select Properties.
After that, tap on Local Files.
Then, hit the Verify Game files integrity.
Fix 5: Reload the saved File.
Reloading your most recent saved game file might be a good idea if you are having difficulty unlocking an achievement. In some situations, the game does not recognize what you have done to get an achievement, and loading the File might fix the issue. To load the most recent saved game, go to the pause menu and choose "Load Game."
Fix 6: Restart Platform
You may need to restart the platform if the issue persists. You can do this on the console by going Offline and then Online again, but you may have to restart Steam, Epic Games Store, or EA app if you are playing on a PC. In order to use Steam and Epic Games Store, you must keep the EA app running in the background.
Fix 7: Clear Cache
There are possibilities that the Achievements issue may not get resolved even after performing the above-mentioned fixes. So, in that case, we suggest you try clearing the Temp files from your PC, as this already helped many users to resolve this kind of error. Nevertheless, in case you don't know how to do it, make sure to check out the guidelines mentioned below:
Initially, open the Run box.

Search for %Temp%.
After that, select all the files present in the temp folder.
Then, right-click and select Delete.
That's it. Now, you can launch the game and check whether it helps you resolve the Star Wars Jedi: Survivor Achievements are not unlocking or not working issue. If it still appears, don't worry! We have more fixes for you in this article. So, let's check them out.
Fix 8: Check Account Settings
Did you check your account settings? Well, there's a huge chance that you may have misplaced some of your account settings, due to which this type of error occurs. So, you must have to make sure that the account credentials you are using are working. Also, check whether you have an active internet connection, as a stable internet connection is required to perform this method.
Fix 9: Contact Customer Support
Do any of the fixes we mentioned earlier help you? If not, then unfortunately, the issue is now only being removed by the game officials. So, we suggest you try contacting your game developer and explain the situation. Afterward, depending on the situation, they may offer other fixes.
Fix 10: Wait for a fix
It should be noted that the solutions above are temporary solutions aimed at alleviating situational issues. Respawn Entertainment and Electronic Arts are expected to resolve this widespread issue in upcoming patches for Star Wars Jedi Survivor. So, it would be best to wait until the officials roll out any fix. Also, don't forget to check the game server status as there are possibilities that your game server may be down due to which you are facing this issue.
Conclusion
So, that's all we have for you on how to fix the Star Wars Jedi Survivor Achievements that are not unlocking or not working. We hope that this guide has helped you. Furthermore, if you need more help regarding the topic, comment below and let us know.