Here you will find the latest Blackview USB Drivers. Download and install the latest Blackview USB Drivers on your PC before performing any task connecting your phone to your PC.
The smartphone market today has become a lot more populated from old times. There are a lot of choices to choose from today. With an increased number of smartphone brands and a lot of new models from each of them, heavy competition is been happening in the smartphone market. You can choose a lot of different budget ranges with a variety of configurations. A lot more new smartphone brands are coming up from different places of the globe. Asian brands are known to be topping the market in many aspects. From high configurations and low prices, there are a lot of reasons why users prefer these brands. Blackview is such a smartphone brand from Hong Kong, here are the latest Blackview USB drivers.
The Hong Kong smartphone brand Blackview is owned by Shenzhen Doke Electronic Co., Ltd. The company is established in the year 2013. With a number of models, they have sales in a lot of countries around the globe. Their models are well known for the great value for money provided by them. Their devices are well refined and come with powerful configurations. But no matter what USB drivers are required at times to avoid undesired consequences. You can find the whole list of Blackview USB drivers in this article.
Connecting your device to a PC might be required at times for all smartphone users. The latest and compatible USB drivers are a must-have when you connect your device to a PC. This will ensure that a strong and secure connection is established between the smartphone and PC. This will ensure that no problems are caused by the device or data due to a weak and unsecured connection. Below is the list of all the latest Blackview USB drivers for all their models, please read through to find out more.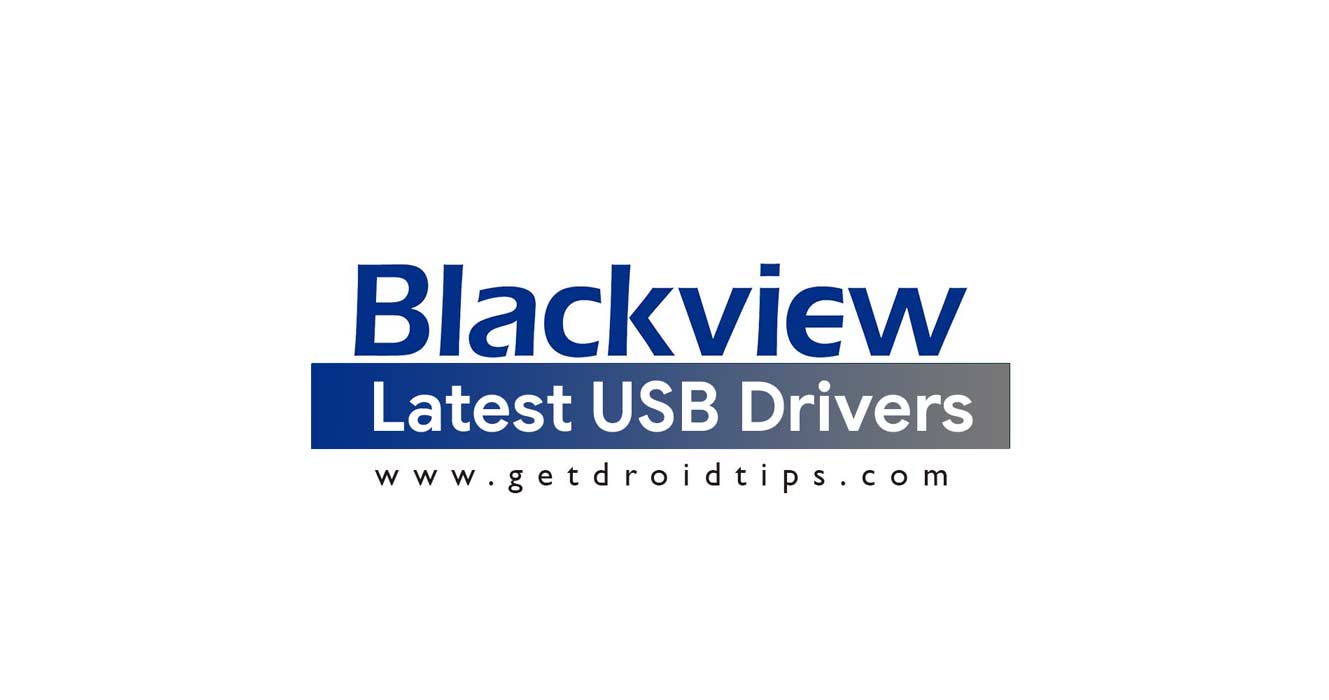 List of Supported Blackview USB drivers:
Other Important Drivers:
Steps install Blackview USB drivers on PC
There are two methods, both are listed below.
Method 1:
Download and unzip the USB driver file compatible with your device
Double click on the file with the '.exe' extension to run it
Follow the steps in the installation wizard
Click Finish button
Method 2:
Unzip the downloaded file to a location on your PC
Right-click on My Computer and select manage
Select devices and click on portable devices
Right-click on the device icon and click on update driver
Select the downloaded driver file
Follow the instructions on the installation wizard
Click on the finish button when the installation process is completed.
I hope this guide was useful to download the latest Blackview USB drivers for your phone.