LG Ultragear is a popular choice among gaming folks who wants an immersive gaming experience while being easy on the pocket. The monitor features a high refresh rate, high resolution, and HDR support. Not just primarily for gaming, the LG Ultragear monitor can also be used for work, movies, and web browsing.
The LG Ultragear monitor has a sleek design with slim bezels and a compact form factor. Its high-resolution screen, fast refresh rate, and FreeSync support make it a good choice among gaming folks.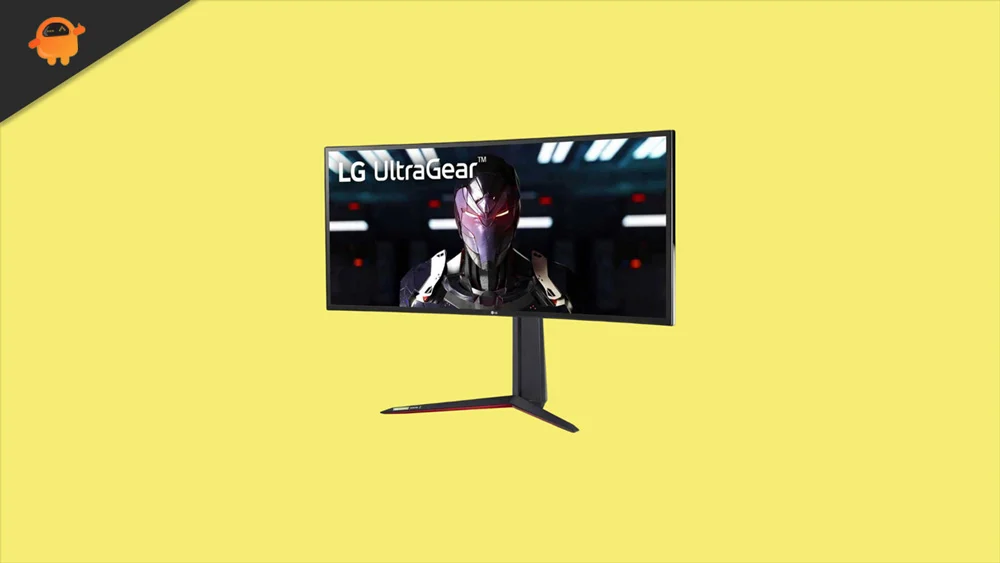 Before you can actually start using it, you'll have to properly connect it to your laptop or a CPU (obviously). This is where many people get into trouble. Many LG Ultragear users say the DisplayPort is not working. Whether you're new to the LG Ultragear monitor or an old user, the problem can surface. Thankfully, there exists a couple of workarounds that we'll be talking about in this article.
Before you directly jump to the troubleshooting steps, let's take a look at the possible reasons why the DisplayPort might not work on your LG Ultragear monitor.
Reasons Why LG Ultragear Monitor DisplayPort Is Not Working
If your LG Ultragrear monitor DisplayPort is not working, make sure it is connected to the right port. If you're sure about this, inspect the cable for any damage. If you can observe any signs of damage, replace the cable to check if it can fix the issue.
Not everywhere there's a hardware fault, software issues can also trigger issues with your monitor. Try updating the DisplayPort drivers. If it does not work, you'll need to reinstall the driver.
We'll now walk you through some potential solutions. One of them is most likely to fix the issue with DisplayPort on your LG monitor.
LG Ultragear Monitor DisplayPort Not Working, How to Fix?
If the DisplayPort on your LG Ultragear monitor is not working, try the solutions below to get it fixed. You may not need to try all of them. Simply work your way down until you find the one that works for you.
Solution 1: Make Sure You Are Using the Correct Port
If you can't use your LG monitor, the first thing you need to check is the port. Often people do the mistake of inserting the cable into an incorrect port. Make sure you're not doing the same by checking that the DisplayPort is inserted in the correct port.
After you've correctly inserted the DisplayPort port, plug in the monitor's power cable to check if the problem is fixed.
Solution 2: Try A Different Cable
A damaged or defective cable might not work with any monitor. You should therefore inspect the cable for any physical damage. Even if the cable appears to be in a good condition, try using a different DisplayPort cable.
We're doing this to check if there's an issue with the cable. If the problem persists even with a new cable, you should try other solutions.
Solution 3: Use a Different Power Outlet
Most LG monitors (including the LG Ultragear) have a power light indicator that is useful in determining if the device is connected to a power source. If you've connected an LG Ultragear to a power outlet or extension, the power light indicator show glow.
If the power indicator isn't glowing, that means the monitor isn't getting power from the power outlet. It means either the cable isn't connected or the power outlet is faulty. Using a different power outlet should fix the issue.
Solution 4: Update DisplayPort Drivers
Your monitor may have an outdated or corrupted DisplayPort driver. You should uninstall and reinstall it to fix driver-related issues. If your LG monitor shows an incorrect DisplayPort version, reinstalling the driver should also fix this. You can visit the manufacturer's website to grab the latest driver for your LG monitor.
Solution 5: Use an HDMI Cable
If none of the solutions worked out, hard luck to you! It seems that the DisplayPort on your LG Ultragear monitor is damaged. Most modern monitors ship with multiple input types, and so has the LG Ultragear. Despite a lot of effort if you can't use DisplayPort, you always have the option to go for HDMI. Get an HDMI cable, connect it, and rock.
Wrapping It Up
Not using a monitor can hurt your productivity or the gaming experience (if you use it for gaming). However, there are ways to deal with it which we discussed in this article. We hope one of the solutions was useful to you in fixing the LG Ultragear Monitor DisplayPort not working issue. If the problem persists, call a technician to get it fixed.