Logitech G Hub helps you to connect all your different gaming gear altogether, but recently many users have been facing the issue of Logitech G Hub not showing devices. The issue might arise due to bad drives or other technical glitches. This post will help you identify the problem and give some troubleshooting methods to fix it.
Logitech G Hub is the best gaming software you will need to manage all your devices like your gaming mouse, keyboard, webcam, etc. Having gaming software means you have the best thing to manage your gaming devices and accessories. This software will let you keep different settings for the gaming gears for different games.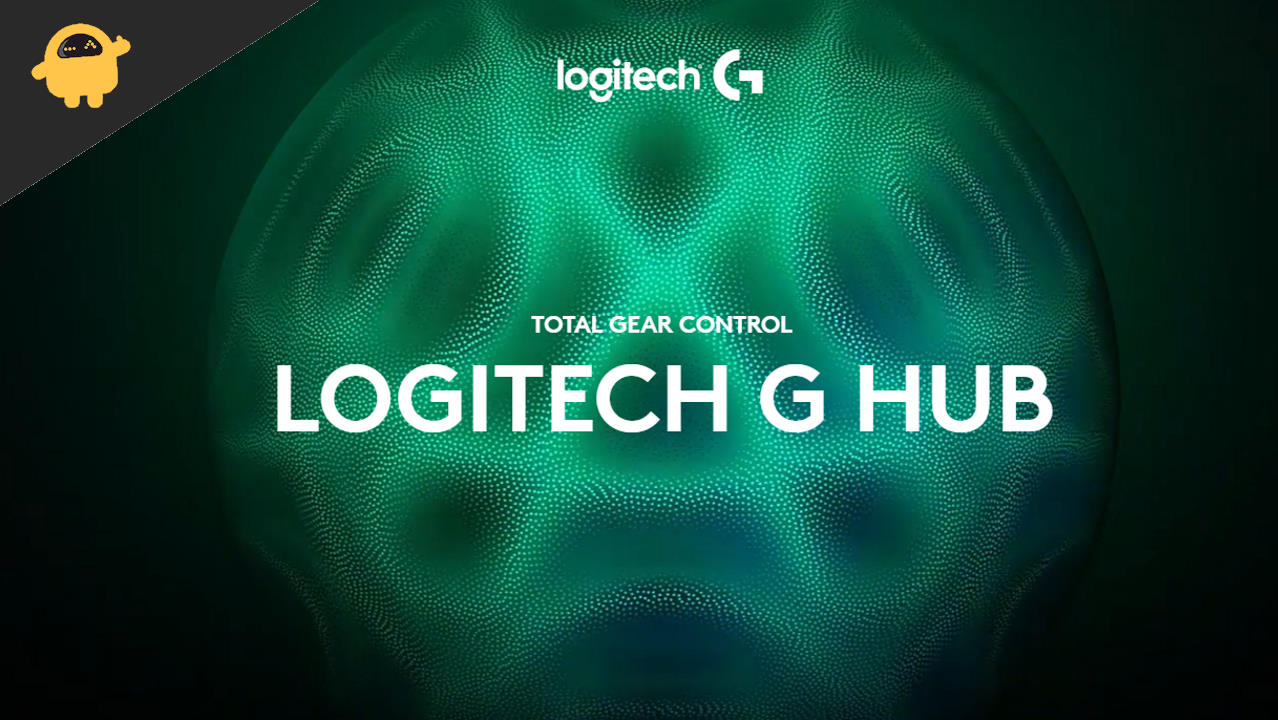 Fix: Logitech G Hub Not Showing Devices
There are many reports that the Logitech G hub software is not showing any devices to the users. This might look like a big problem but you can solve this easily by following the below troubleshooting methods.
Method 1: Check if your device is connected
You should check to see if your gadget is linked as soon as possible. People occasionally forget to connect to the gadget in their excitement and get frustrated when the G Hub isn't showing any devices. Ensure that everything has been securely connected to your devices.
Method 2: Restart your G HUB
If your devices are connected properly, and still your devices are not showing then it might be some glitch in the software. You should restart the Logitech G HUB to fix this.
Press Alt+Ctrl+Del and open task manager.
You will see LGHUB, LGHUB UPDATER, and LGHUB AGENT in the running task.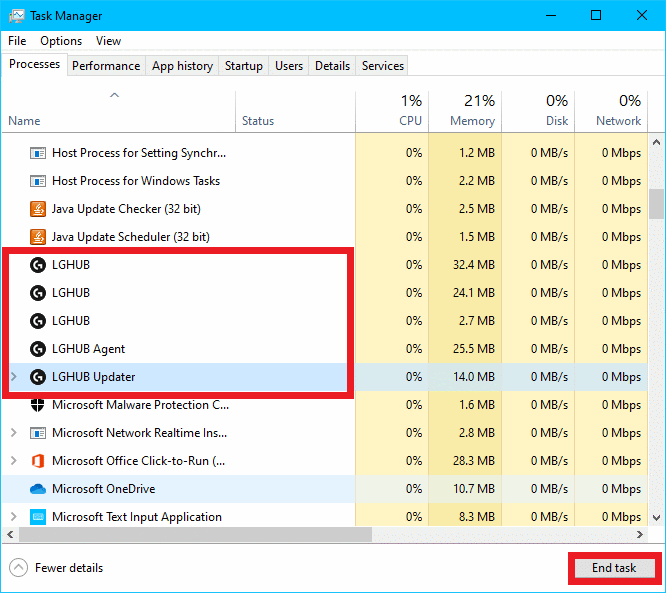 End task by using the right mouse button to select the "End task" option.
Restart Logitech G HUB and see if the issue is resolved.
Method 3: Run Logitech G HUB as an Administrator
If you are not the PC's admin, some features might not be available to you. This is why the Logitech G Hub is not identifying your devices. Running as an administrator will remove those restrictions and will let your game access the full feature of the operating system.
Find the Logitech G HUB icon or Search for Logitech G HUB in the start menu and right-click on the Logitech G HUB icon.
Click on the Run as Admin (logo with the shield) option.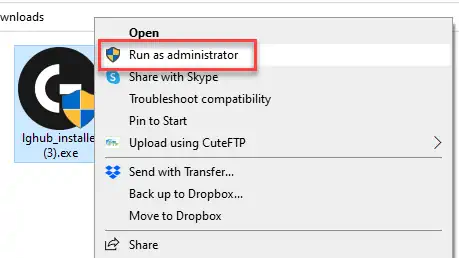 Enter your Administrator Password and hit enter.
Launch Logitech G Hub again and see if it starts showing your devices or not.
Method 4: Update device Drivers
Your device drivers are old or Outdated and that may be the reason why Logitech G Hub is having difficulty identifying the devices connected to your system.
Press Win+ R and open the run command.
In the command window write devmgmt.msc and hit enter.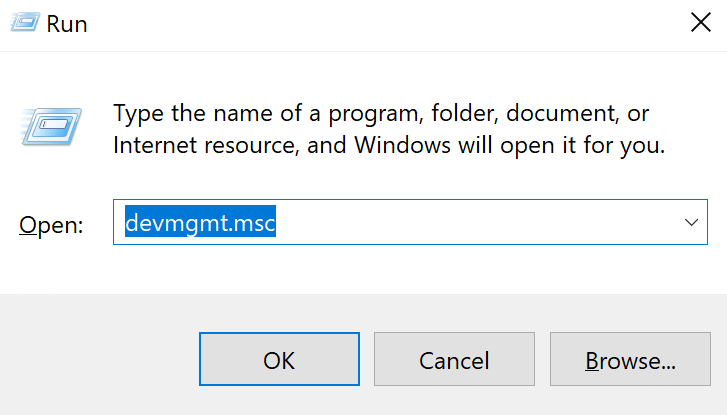 You will see your devices and drivers installed in your system.
Move on to the device driver list and find your connected devices.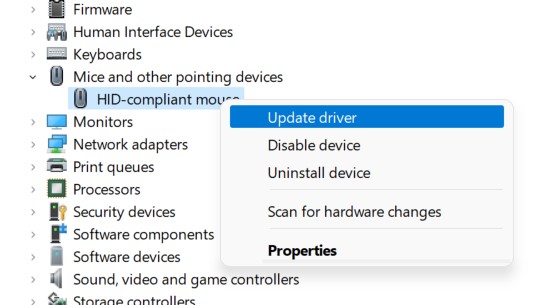 Update the device's drivers by selecting Update Drivers from the menu bar.
Select "Search Automatically for drivers" and follow the on-screen instructions.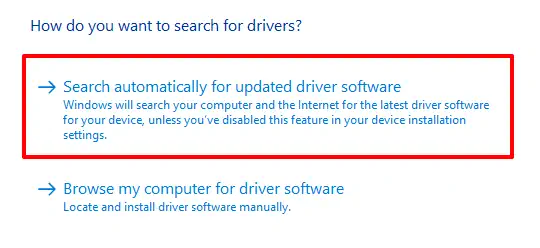 Once installed, restart your system to see if it helps.
Method 5: Use default Settings
If your problem is still there and you are unable to see your devices in the list. You should run the Logitech G HUB on the default settings.
Right click on the Logitech G HUB and select quit.
Now go to C:\Users\[USERNAME]\AppData\Local\LGHUB, The [USERNAME] will be the name you have on your system.
Find settings.db and copy it and paste it to your desktop.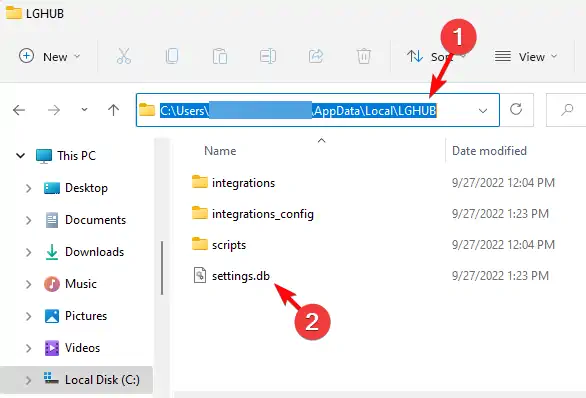 Now move on to the C:\Users\[USERNAME]\AppData\Local\LGHUB path.
Delete the settings.db in the Logitech G Hub folder.
Start your Logitech G Hub again. This will delete all your current settings and will make the settings for your Logitech G Hub as default.
Note: You can always restore your settings by reverting the settings.db file to the Logitech G HUB folder
Method 6: Reinstall Logitech G Hub
The last thing you can try is reinstalling the Logitech G HUB on your PC. First, you need to uninstall the current version of your Logitech G Hub and then install it again.
Press start menu & search for Logitech G Hub application/software.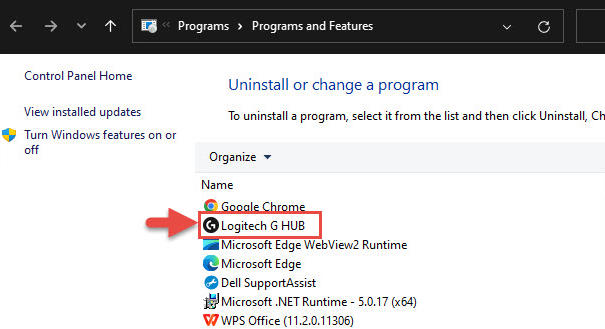 Right-click on the application and click on uninstall.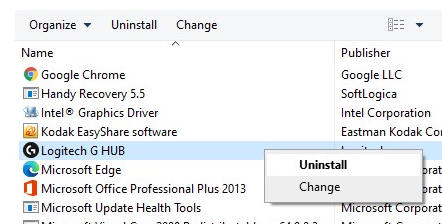 Here, you can see all your applications, find Logitech G Hub Right-click on it, and select uninstall.
Follow on-screen instructions and uninstall the program.
Restart your PC, and download Logitech G Hub again.
Double-click on the .exe file and install the driver.
Conclusion
This brings us to the end of this guide for fixing Logitech G Hub not showing devices issue. When you play a lot of games, Logitech G Hub is useful software. It is quite difficult to keep track of all the gaming equipment, especially when each game utilizes a different device setting. You can easily manage all the devices connected to your system with the Logitech G HUB.