Logitech is a renowned electronic gadget brand that dominates the computer hardware market. From a USB drive to Keyboard, Logitech is the only king in this market. Recently, they launched the Logitech K120 Keys, which is very good in terms of features.
Logitech's K120 keyboard features a rubber dome over the membrane. In a combination mouse and keyboard set, it is sold as Desktop MK120. For the budget segment, this Keyboard is must recommended. But, Logitech K120 Keys are not free from flaws, as many users recently started reporting that the K120 Keys are not working on their PC.
So, there could be any reason why you are getting this error. But, you know what the issue is curable, and you can do so by following this guide. In this article, we present some tips and tricks that will help you resolve the K120 keys not working issue. So, let's get started with them: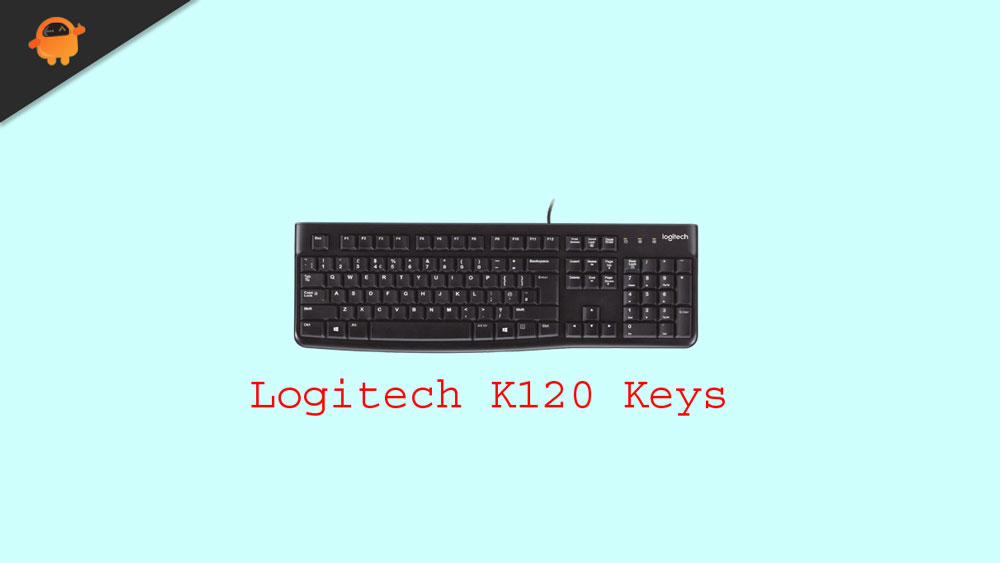 How To Fix Logitech K120 Keys Not Working
If you have recently purchased the Logitech K120 Keys and find that this Keyboard is not working with your PC, then you must follow the below-mentioned fixes to resolve this issue. So, let's see those fixes:
Fix 1: Restart Your Device
Rebooting is the same thing as restarting and is close enough to shut down your device. Reboots force the operating System to shut down and then reopen again. Moreover, it also helps you remove the temporary bug-causing files stored on your device RAM, due to which you are getting this issue.
So, in order to fix the Logitech keys not working issue, you need to remove these cache files, and to do so, simply reboot your System and connect your K120 Keys again and check if the problem is resolved.
However, in many cases, we have seen that users have to do nothing other than rebooting their devices to resolve this error. So you must also try this out.
Fix 2: Plug-In/ Out
However, if just by rebooting your device, the issue won't get resolved, then you must try plugging out the cable and then plug it into your PC. This is because chances are there that your K120 Keys may not be connected to your PC because of poor connection between both the devices. Please give it a shot to see if it helps.
Fix 3: Make Sure The Keyboard Driver is Updated
As long as your Windows operating system has the appropriate default drivers, any USB-compatible keyboard will function as a plug-and-play device. However, K120 Keys does offer their own software, which allows it to function properly.
Typically, it controls only a row of keys above the top row of the Keyboard. But, this software also takes care that the Keyboard is connected to your device properly. However, this will fix automatically when you update your keyboard driver on your Windows PC. So these steps will help you update your keyboard driver.
Use the taskbar search box to find the device manager, then tap Device Manager.

Scroll down to Keyboards and select it. Once the device name has been highlighted, right-click on it.

Choose

Update Drivers

.
Fix 4: Change The Port
There are huge chances that the port that you are using to connect your K120 Keys may have any fault or damage due to which you are getting this issue. Therefore, if even after updating the Keyboard driver, you are getting the same issue, change the port.
Fix 5: Disconnect Other Devices
Are you using Bluetooth peripheral device on your device? If so, we advise you to disconnect them and reboot your System. After that, firstly, connect your K120 Keys before connecting to any other device. Therefore, please try this out and let us know whether Logitech K120 Keys, not working issue, gets resolved or not.
Fix 6: Check The Cable
Possibilities are also there that the Keyboard's cable may have any cut or damage due to which it is unable to make a connection. So, your work is to thoroughly check the K120 Keys cable and verify if the wire has any wear and tear. If so, you have no other option except to purchase a new one.
Fix 7: Connect It To Another Device
So, you have checked your K120 Keys cable and find that there is no damage that occurs to it, then we advise you to try connecting it to any other device. However, if the Keyboard starts working properly on another device, then it means your current PC may have some issues due to which the K120 Keys are not working properly.
Fix 8: Update System OS
It's possible that your older operating System is to blame for this error even after you've updated your Keyboard's drivers. Therefore, we recommend that you check your system OS if you have not done so recently. If you don't know how to check for updates.
You can search Windows Update from the Windows search bar if you don't know how to check for updates. Next, select the update you want to install.
Thereafter, you can now click Check for Updates on the next page and let your System search for and install the update. After completing these steps, check if the issue has been resolved by rebooting your device.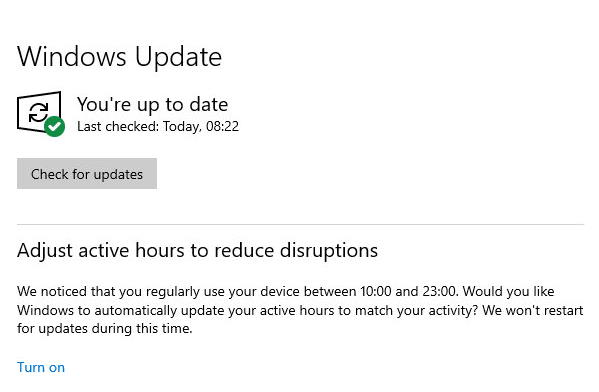 Fix 9: Use Device Troubleshooter
If you are getting this issue even after updating your Windows, then try running the Windows 11 hardware troubleshooter. Meanwhile, in case you don't know how to do it, use these steps:
Firstly, hover over to the

Start

>

Settings

>

System

.

After that, tap on the

Troubleshoot

tab.

Next, click on the

Other Troubleshooters

option.

Then, locate the hardware for which you want to run the troubleshooter and hit the

Run

button.
That's it. Now, your Windows will automatically detect the issue and fix it automatically. You can try this fix and check if it helps you to resolve the Logitech K120 Keys not working issue.
Fix 10: Reset Your PC
Whenever you are tired of experimenting with different troubleshooting methods and continue to get the error, you might consider resetting your Windows 11 PC since it can resolve any sort of problem. So, use these steps in order to reset your Windows 11 PC:
Initially, open your Windows 11 Settings window using the

Win+I

key combination.

After that, click on the

System

and navigate to the

Recovery

tab.

Now, hit the

Reset This PC

button.
Fix 11: Contact To Support Team
We regret if none of the above-mentioned methods worked for you. But, that doesn't mean that you have nothing to do now. Yes, you can still get some more fixes just by contacting to the Logitech official support team. So, you can simply use the given link to reach to their help desk and explain currently what you are facing. However, depending upon the situation, they may offer you some more fixes to help you get rid of the Logitech K120 not working issue.
Also Read: Fix: Logitech MX Keys Not Lighting Up or Not Responding
From Author's Desk
So, that's all on how to fix the Logitech K120 not working issue. We hope that the troubleshooting methods described earlier in the guide have helped you. If you could comment below, it would be great if you have any queries or suggestions for us.