In this guide, we will tell you how to root Huawei Mate 20 or 20 Pro and manually upgrade firmware. Rooting as we know gives us the superuser access. We can later install custom ROMs, recoveries and also perform other interesting modifications. Some people mistake rooting as hacking which is wrong. Hacking is illegal where rooting is not. Obviously rooting voids out the warranty of your device but that's not an issue once your device crosses the warranty timeline.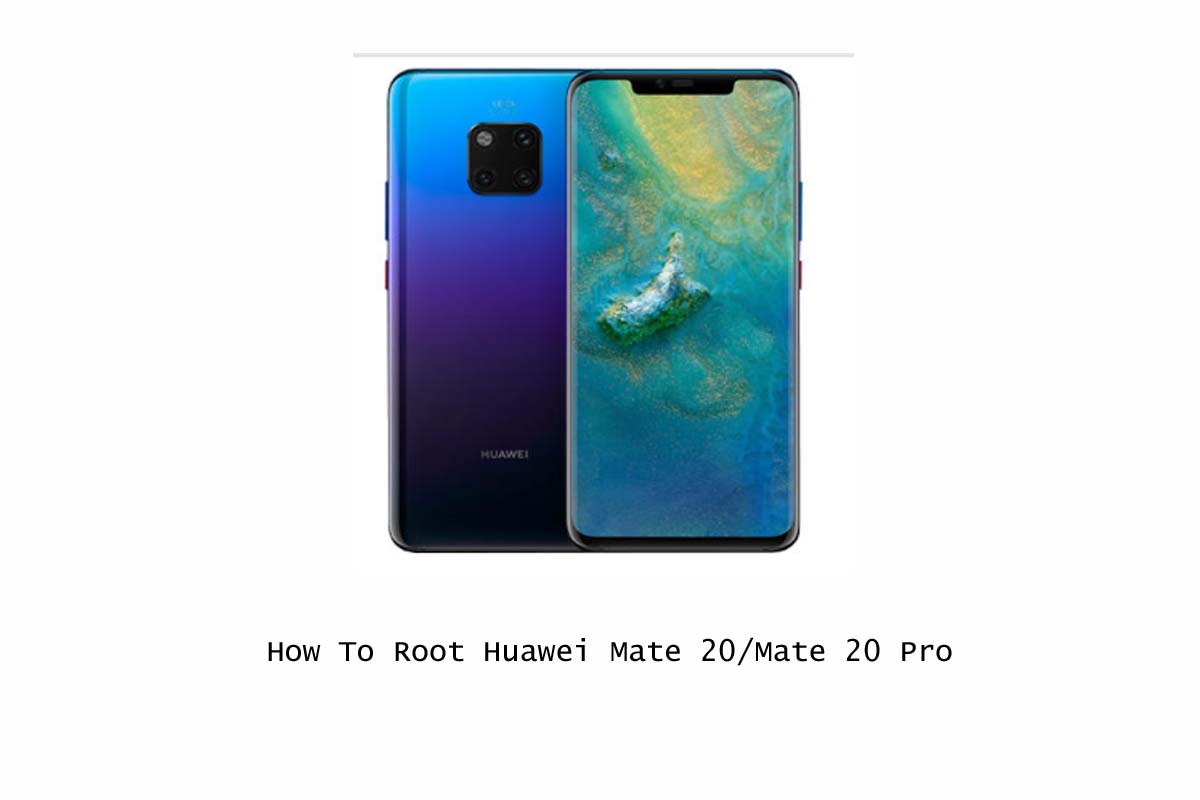 We have provided a full and the required tutorial to flash them. Since we mentioned rooting, we will first root the devices then we will see how to update the firmware. The guide for rooting has also been given below. So, it's all in front of you, check it out.
How to Manually Root Huawei Mate 20 or 20 Pro and Update Firmware
First, we will go through the basic requirements. We have listed the same in the section below. In the download section, you will find the list of firmwares for respective Huawei mate 20 and 20 Pro.
Pre-Requisite
The firmwares provided and the guide itself is exclusive to Huawei mate 20 and Mate 20 pro. Don't use it for other devices.
Charge your device up to 50% or more before performing this process.
Take a complete backup before going through this rooting/update process.
Your Huawei device must be rooted before flashing the firmware.
GetDroidTips will not be responsible for the bricked device after performing this modification. Follow this at your own risk.
Download Firmware
These firmware collections for both Huawei Mate 20 and Mate 20 Pro consists of full firmware.
Root Huawei Mate 20/20 Pro
Here are the links of tutorials that will help you root your Huawei mate 20 and Mate 20 Pro.
How To Perform Rooting on Huawei Mate 20/20 Pro
How to Update to Firmware/Restore Stock
Step-1 You have to download the EMUI Flasher App.
Step-2 Select the ROM update zip you downloaded earlier.
Step-3 Tap on the flash button
Step-4 Your respective device will enter the recovery and install the update.
So, that's all you have to do guys. Now you have successfully rooted and installed/update the firmware on your Huawei Mate 20 and Mate 20 Pro. We hope that this guide was useful to you. If you have any doubts or questions, do let us know in the comments section.