Mass Effect Legendary Edition gives an excellent opening for new players to explore the best classic sci-fi charter ever created and a great way for old fans like me to get engaged with this masterpiece again. It manages again to become the darling game for their fans with a solid storyline and unforgettable characters.
However, this could become a truly golden era for BioWare. But, unfortunately, bugs and glitches are disgracing this old-school classic gameplay. Users struggle with many bugs like stuck on the loading screen, and the game keeps crashes, freezes, etc. However, stuck on the loading screen is the most frustrating one.
So, most probably, you are here to find out a fix to stuck-on loading screen issues for the game mass effect legendary edition. However, worldwide, many users have been complaining about this problem, so we are here with a guide in which we will cover each and every workaround that has helped different users across the globe. So what you need to do is just read this article till the end. Also, you should make sure to perform every step very carefully. So now, let's get started without any further ado.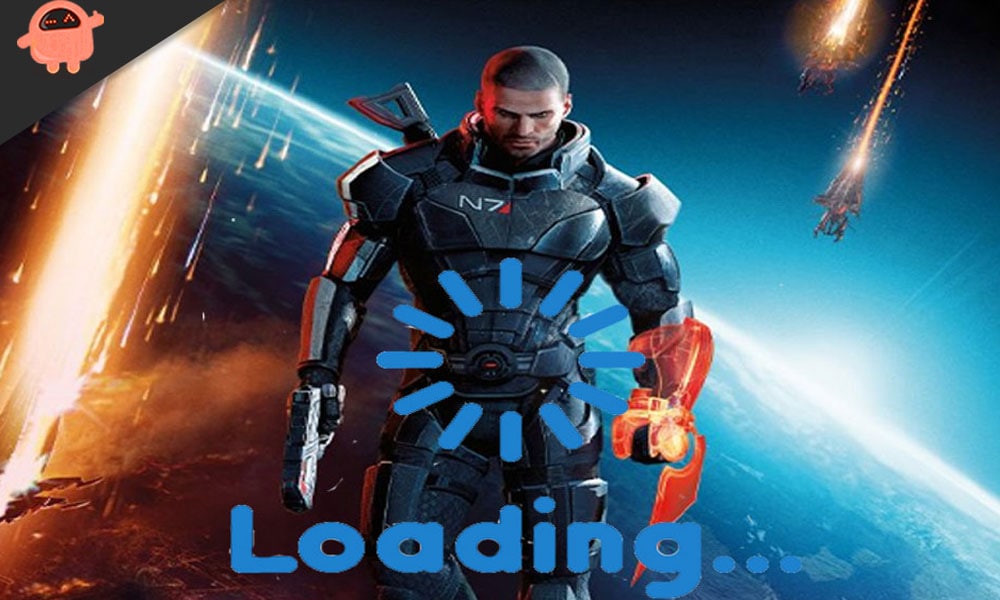 How To Fix Mass Effect Legendary Edition Stuck on Loading Screen Glitch
Well, fixing this particular issue isn't a big, or we say, challenging task to do. You can simply do it by following some simple and easy tricks to fix this issue. Furthermore, this issue is pervasive, and developers already provide some fixes on their official Twitter handle. So, there is no harm to follow these fixes:
Fix 1: ReRun The Game
Yes, you heard it right. Most of the time, we overlook this fix because we think that this could not have the potential or nothing to do with fixing errors. But, trust me! It has a proven potential to fix several bugs and glitches. So, what goes giving it a try? However, before relaunching it, do not forget to refresh your Windows. This will help your system to refresh and remove temporary cache files.
Fix 2: Reboot Your Device
Restarting the game won't help you fix the issue? Don't worry! Now, try rebooting your PC. It will clear all your background processes, cache memory, temporary files, glitches, bugs, etc. So, you may also try it once. However, if you already restart your PC. But, that doesn't help you fix this error. Then, we recommend you check your PC specs with the minimum requirements to run the game. The specs are mentioned in a fix 3.
Fix 3: Check PC Specs
Official Minimum Requirements
Operating System: Windows 10
CPU: AMD FX-8350 or Intel Core i5 3570
RAM: 8 GB RAM
GPU: NVIDIA GTX 760, AMD Radeon 7970 or R9280X
VRAM: at least 2 GB
DirectX: 11
Free Storage: 120 GB
Official Recommended Requirements
Operating System: Windows 10
CPU: Intel Core i7-7700 or AMD Ryzen 7 3700X
RAM: 16 GB RAM
GPU: GPU: NVIDIA GTX 1070 or RTX 200, Radeon Vega 56
VRAM: 4 GB
DirectX: Version 11
Free Storage: 120 GB
Fix 4: Verify Integrity of Game Files to Fix Stuck on Loading Screen Issue
For Steam
The first step is, launch your Steam client app.
Now, inside the LIBRARY tab, locate the Mass Effect Legendary Edition.
Then, right-click it, and from the drop-down context menu, select Properties.
Then, navigate to the LOCAL FILES tab.
Click on the Verify integrity of game files.
That's it. Now, Steam will begin to verify your game files and automatically fix the corrupted or damaged file that causes the problem.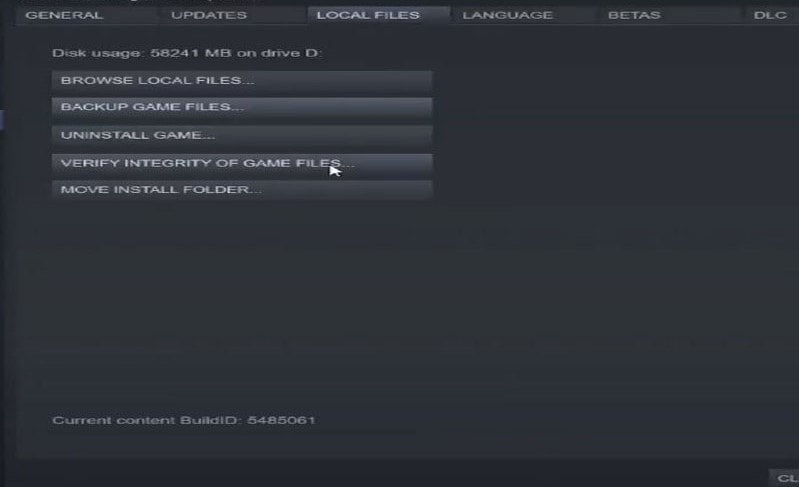 For Origin
Firstly, you need to launch the Origin app and login in with your credentials.
Now, inside the My Game Library, locate the Mass Effect Legendary Edition.
Then, right-click on it, and from the drop-down context menu, select the Repair option.
That's it. Now, wait until it verifies the files. Then, if it finds any corrupted or damaged file, it will automatically fix it.
Now, rerun the client app and run the game to check if it gets loads without stuck-on loading screen glitches.
Fix 5: Update Your Graphics Driver
In PCs, a Graphics card is one of the core components. And to gain top-notch performance from our GPU, drivers play a vital role. However, many players are reported that once they update their GPU driver, the stuck-on loading screen glitch gets fixed. Therefore, sometimes due to a faulty or outdated or corrupted GPU driver, more likely to be the reason for technical and performance-related issues. To determine whether your GPU driver is the root cause for this error or not, you're supposed to check and update your graphics driver.
For those who don't know, there two ways you can use to update your GPU driver, first from the device manager and the second from your GPU manufacturer's official website. So, what are you waiting for? First, go and check if there is any update available and if this does not help fix the issue. Then, come back and follow the next procedure.
Fix 6: Delete Temp Files to Fix the Stuck on Loading Screen Issue
It works as it sounds; temporary files are the files that store temporary data created by Windows itself. Unfortunately, they can take up a large number of resources, and that slows down your computer. This can also affect the response time of your PC's applications. So, in order to make your PC performance smoother, you must have to delete the temporary file. Follow the steps to do so:
Press the Windows key along with the R simultaneously. This will help you to invoke the Run box.
You must have to type %temp% and hit the Enter key from your keyboard.
Now, delete all the temp files in the folder. You can simply press Ctrl + A to select all the files and then right-click.
Then, from the drop-down menu, select the delete option.
Now, checkmark the box in front of The action can't be completed. Make sure to do this for all current items and then hit the Skip button.
Also, don't forget to empty your Recycling Bin located on your desktop.
That's it. Now, when you're done with deleting the temp files. Launch the game and check if you now successfully load the game or not.
Fix 7: Disable Firewall and Antivirus Software
This can always perform its job well in protecting your PC from a malware attack or viruses. But, sometimes what happens is it by mistake considers your game as a third-party malware and starts blocking, leading to crashing issues. So, when you suppose to play the game, you can simply follow the steps to do so:
From your keyboard, press the Windows + R simultaneously. This will invoke the Run box. Once open, type control firewall.cpl and click OK.
Now, click on the Turn Windows Defender Firewall on or off option.
After that, Turn off Windows Defender Firewall (not recommended) and then click OK.
Also, you need to do this if you have installed any other antivirus on your PC other than Windows Defender.
Once done, close the window and rerun the game to check if the error gets resolved or not.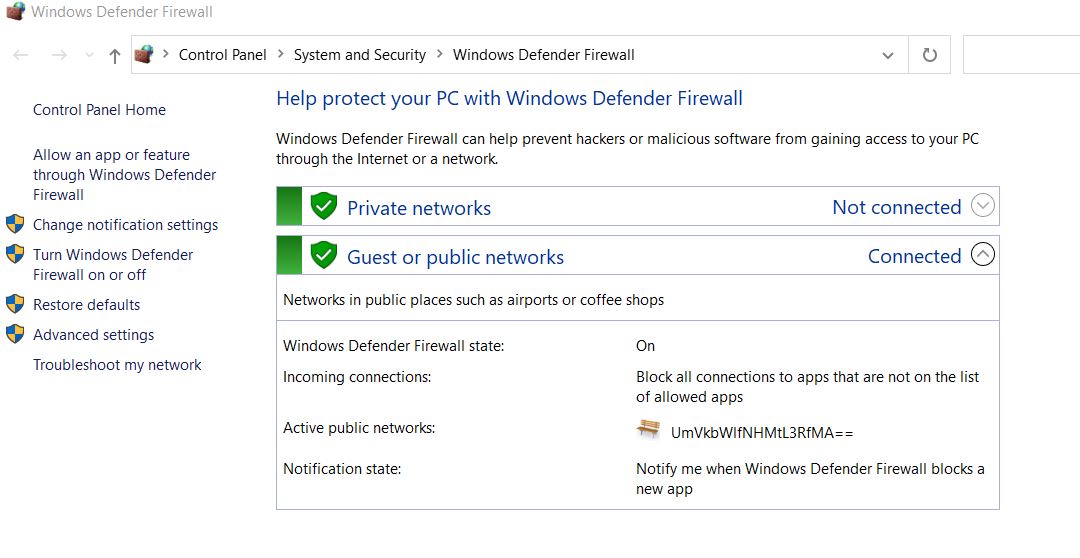 Also Read: FIX: Mass Effect Legendary Edition Spectre Weapons Not Appearing Bug
Sum Up
I'm sure if you perform each step mentioned above, your problem will be fixed. But, if anyhow this problem still persists. Then, you should use the comment box and write a comment, and our team will try our best to help you out. Furthermore, if you are a new reader, then don't forget to check our website Getdroidtips for more gaming-related content and troubleshooting guides. That's it for today. We hope this guide helped you.