Mass Effect is back with a bang in the name of 'Mass Effect Legendary Edition' that contains all three Mass Effect versions like Mass Effect 1,2,3. BioWare and Electronic Arts team has done a great job by releasing this compilation in 2021. To be precise, if you've never played Mass Effect, this is the best time to experience the whole series in one. Meanwhile, players are facing Mass Effect Legendary Edition Save Game Error and File Location issues.
If you're also one of the victims, make sure to follow this troubleshooting guide completely. It has received an overwhelming response on Steam by PC users in terms of the graphics and gameplay with 40 DLCs. However, the title is prone to multiple bugs and errors whatsoever. Several PC players have started reporting that they're encountering save game error or file location problems.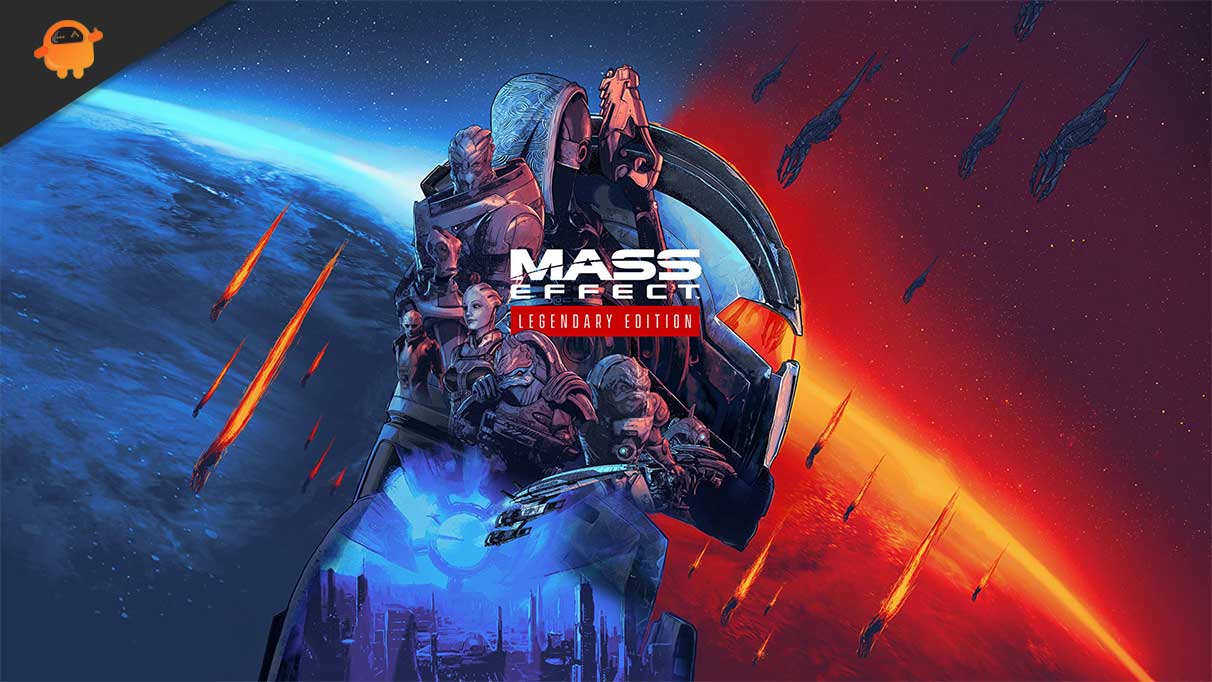 Fix: Mass Effect Legendary Edition Save Game Error and File Location
Since the Mass Effect Legendary Edition contains 40 DLCs of the three main Mass Effect titles, it has some issues with the save game data apart from G-Sync, game setup, startup crashing issues, etc. Luckily, we've managed to provide you the possible way to easily fix this issue completely.
According to affected players, whenever they try to save the game in Mass Effect Legendary Edition, it throws out an error that says "problem occurred while saving". Are you facing the same error? Well, without further ado, let's get into it.
PC Users:
You'll find out the save game data here: %USERPROFILE%\Documents\BioWare\Mass Effect Legendary Edition\Save\ location on your PC depending on where you've installed the game.
1. Scan and Repair
PC users can easily try scanning and repairing the installed game files by using the Steam client. This method basically fixes the corrupted or missing game files properly. To do so:
Open the Steam client > Click on Library.
Head over to the left pane and right-click on Mass Effect Legendary Edition.
Click on Properties > Go to Local Files.
Select Verify integrity of game files…
Wait for the process to complete and then select restart your computer to apply changes.
Now, you should be able to run the game and save game progress easily.
2. Run the game as Administrator
If still, your game is having issues with the saved game data, make sure to allow the game to run as administrator access on your Windows computer. To do this:
Open Steam > Click on Library.
Right-click on the Mass Effect Legendary Edition in Steam.
Go to Manage > Click on Browse Local Files.
Now, right-click on the exe file > Go to Properties > Click on the Compatibility Tab.
Enable the Run this program as an administrator checkbox.
Finally, click on Apply and then OK to save changes.
This can also resolve the save game data issue completely.
3. Disable One Drive Cloud Backup
If the above methods don't work for you, try disabling or turning off the One Drive cloud backup option on your computer. Simply press the Windows key and search One Drive. Then go to the settings and turn off the backup option. Sometimes the game data may be saved in the cloud storage without your knowledge and the game system gets failed to sync it.
4. Turn Off Controlled Folder Access
As a last resort, if nothing seems to work for you, try disabling the Controlled Folder Access from the Windows Security option. To do that:
Press Windows + I keys to open Windows Settings.
Click on Update & Security > Go to Windows Security from the left pane.
Now, click on Virus & Threat Protection > Go to Manage Ransomware Protection.
Here you'll be able to Turn Off the Controlled Folder Access option.
Finally, make sure to relaunch Steam and play Mass Effect Legendary Edition again.
We're assuming that you're now able to save game data properly without any error.
However, if you're using the PlayStation 4 or Xbox One console and facing the same error, you can find out the Mass Effect Legendary Edition saved game data here:
PlayStation 4:
Open PS4 console > Go to Settings from the dashboard.
Select Application Saved Data Management > Navigate to SAVED DATA IN SYSTEM STORAGE.
Then choose Mass Effect Legendary Edition.
Xbox One:
Whereas Xbox One console users can go to My Games and Apps > Select Mass Effect Legendary Edition > Head over to Menu > Manage Game > SAVED DATA.
That's it, guys. If you've any queries, you can comment below.