There was a time when people are used to wearing a mechanical or digital watch. In this new era of technology, the choices were the same, but now the smartwatches replace the old-designed mechanical watches. Currently, there are many smart wearables available in the market that brings a revolution in the smartwatch category, and Apple is one of them. Every year, Apple launches almost one or two series of smartwatches that everyone dreamed to buys.
However, talking about the specification of these watches, then you'll get every feature that you need. For example, it has sensors to measure blood oxygen level, blood pressure, etc. But, it is seen that not many users are familiar with these features and don't even know how to use them. So, today here in this guide, we tell you how to use the essential feature of the Apple watch, i.e., measuring the blood oxygen level.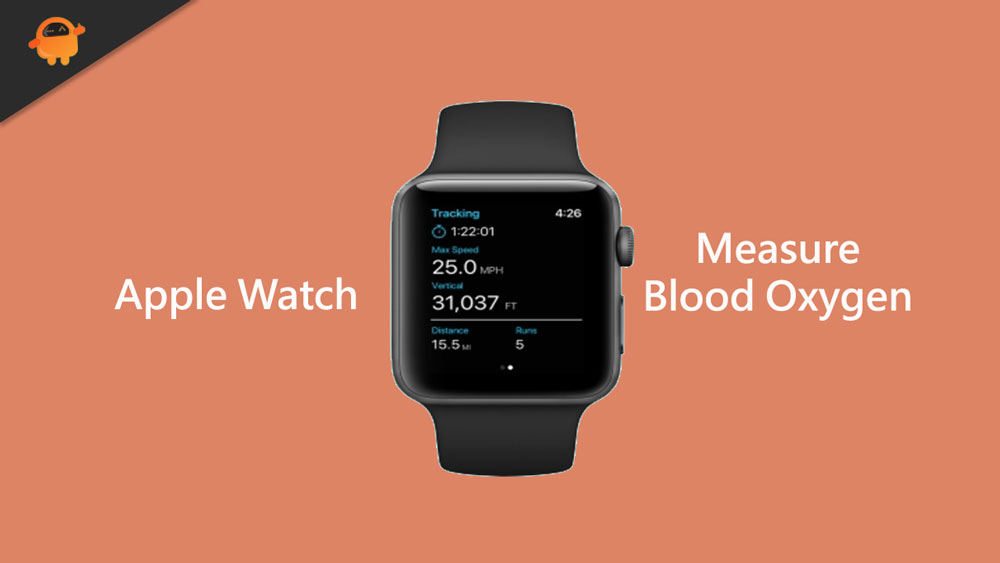 How To Measure Blood Oxygen on an Apple Watch
As an engineer, I often live at the intersection of gadgets and technology. Naturally, therefore, new gadgets attract me more than anything in this world. However, when it comes to wearable, then I become choosy to find the best among the best. Meanwhile, naturally, wearable biosensors have piqued my interest over the last several years. And in this term, Apple's smartwatch series fascinated me in recent times by their specification.
Well, this is my own perception, and it is possible that you may like any other device. Anyway, let's know a little bit about blood oxygen because not everyone is familiar with this kind of biological term.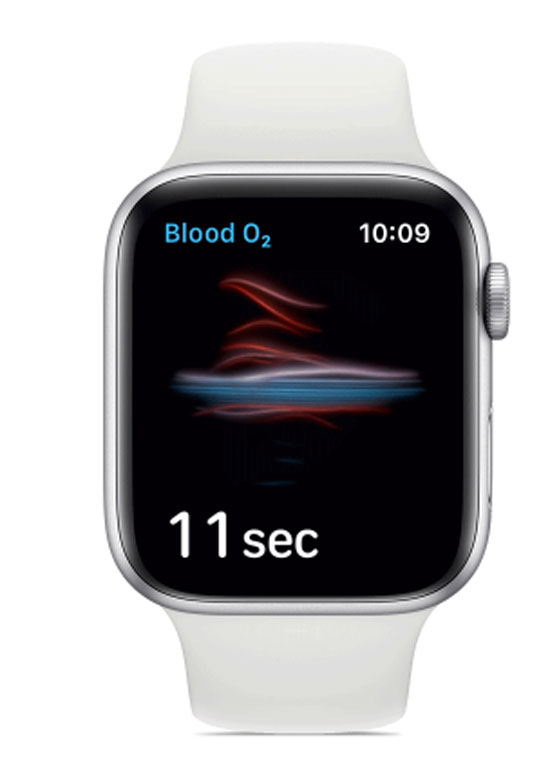 What is Blood Oxygen And Why is it Important Consider?
Blood Oxygen level is the quantity of O2 present in your blood. In biological terms, it may be defined as the fraction of oxygen-saturated hemoglobin that is relative to total hemoglobin present in the human blood.
However, it is very important that we take care of our health in today's busy life. However, in this process, Apple Watch helps us a lot. From Pedometer to Blood Oxygen measure sensor, this smartwatch has everything. Now, how does this smart device measure the blood oxygen level? Well, these watches come with a special sensor, i.e., a blood oxygen sensor that tracks your blood oxygen saturation (SpO2). This sensor uses a red and infrared light sensor to measure your blood O2 level.
Steps To Measure the Blood Oxygen Level in Apple Watch
Here are some simple steps that you need to follow in order to measure your blood oxygen level in Apple Watch. But, make sure to take the precautions as mentioned in the steps below:
Firstly, to do this, you need to open the Health app on your iPhone.
Then, set up your health app by following the on-screen guideline. However, the prompt to set up screen is not pop-ups, then you can simply tap the Browse tab, then follow the path: Respiratory > Blood Oxygen > Set up Blood Oxygen.
Now, once you've completed the setup process, you require to take your Apple Watch and open the Blood Oxygen app to measure your blood oxygen levels.
Then, wear it on your wrist and rest your arm on a table or similar thing (for better results). Also, make sure your Apple Watch is facing up.
That's it. Now, hit the Start button on your Watch and let your arm relax for 15 seconds. Now, once the measurement is finished, you'll get your results and the stats you can see on your iPhone's health app.
Also Read: How to Customize the Workout Stats on Apple Watch
So, that's how you can measure your blood O2 level. We hope this guide helped you. Meanwhile, if you have any problem while setting up the Watch or application, make sure to comment below. We will indeed try our best to help you further.