Microsoft.Photos.exe is the default photo viewing app for Windows 10, but it is not as efficient as it constantly gives High memory usage errors to users who have plenty of pictures stored in their hard drives or removable storage. The issue lies inside configuration and the size of pictures that the app constantly process in the background, eating up your CPU power.
Microsoft includes some really useful apps in their latest Operating system, i.e, Windows 10. Some examples are Your Phone, Snip & Sketch, Photos, etc. Although some users may find this list very annoying and may even consider it "Bloat",. But to be honest, for average computer users, these features are going to be very helpful. One such app is the Photos app. But recently, many people started to report some issue that the Microsoft.Photos.exe app consumes a lot of system resources, especially system memory/RAM. So here in this article, we are going to see how you can fix the issue with the photos app.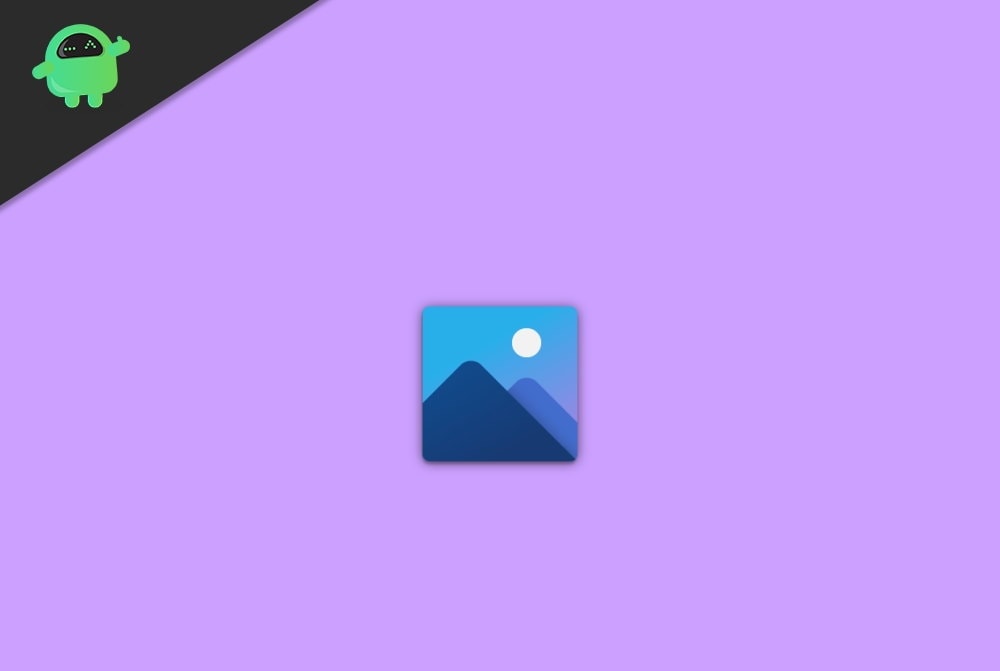 How to Fix Microsoft.Photos.exe High Memory Usage
The best way to fix this issue is to manage your photos and make sure you don't run a lot of pictures at once in the Photo viewer app. In case you need that sort of functionality, then you may try another third-party free software such as Picasa. In case you see this error frequent on your PC, then down below are some troubleshooting methods that will help you to pinpoint and fix the problem.
Method 1: Stop any background running process
Sometimes, the old process might be still running in the background even after you close it. So it is advised to close the app either from the task manager or settings.
Press Ctrl+Shift+Esc keys at the same time.
Now, as the task manager opens, click on More Details.

Search for the Photos app in the list.

Right-click on it and click on End Task
Now the Photos app should be killed. Although you can also do the same from settings:
Open the Settings app and click on Apps.

From the list, search for Photos and click on it.

Now click on Advanced options and select click on Terminate.

This should also kill the app. Now that the app is killed, check whether the RAM usage has been used.
Method 2: Update MS Photos app
This issue can also happen when you are running an older version of the Photos app on your PC. So it becomes mandatory to update your photos app to avoid errors like this.
Open Microsoft Store and click on the three dots.

Then click on Get updates and let it check for updates.

If an update is available for the Photos app, it will download and install it.
Method 3: Remove the One drive photos Folder
Sometimes this issue can occur if you have set up a One drive Photos folder in the Photos app. Since it has to sync those photos from an online cloud service, you may find higher resource usage. If you don't use Onedrive, then you can simply disable this feature.
Open the Photos app and click on the three dots.

Click on settings to open the settings for the Photos app.
Under Locations, find if you have any Onedrive locations.

If you don't need them, then click on the X mark to remove them.
That's it. Now you have removed Onedrive locations from your Photos app. Now you should be able to see less memory usage.
Method 4: Reset or Repair the photos app
The advanced options menu that we saw in method 1 has some other options as well. It includes Reset, Repair, or Uninstall(For some apps) that you can use to fix problems with Windows apps like the Microsoft Store or Photos app. So if you think there is a problem with the photos app, then you can try resetting or repairing the app.
Open Settings, and click on Apps.
From the list, search for the Photo app and click on Advanced options.
Now scroll down and click on Reset (Remove all app data) or Repair (Similar to reinstall but no app data loss).

Finally, you should see the problem disappear sooner or after a reboot.
Conclusion
As you can see, fixing the high memory usage issue with Microsoft.Photos.exe is really easy. All steps are simple because it is a UWP app (Universal Windows Platform). As this app is installed at the user level, you don't even need administrator permissions to do this basic troubleshoot. But if you still cannot fix the issue, then it's time for you to switch to some alternatives like the Windows Photo Viewer (Good old Windows 7) or to the built-in Paint app or Google Picasa (free) by Google.