While Motorola is still rolling out the Android 13 update, Google has already released the Android 14 Developer Preview. The operating system is in the developer preview stage and will enter public beta in April. Google is expected to reveal more details about the upcoming update at the I/O event on May 10.
Motorola will also catch up soon when the stable update arrives. This article will discuss the devices that will likely get the Android 14 update and the features to expect on the new OS.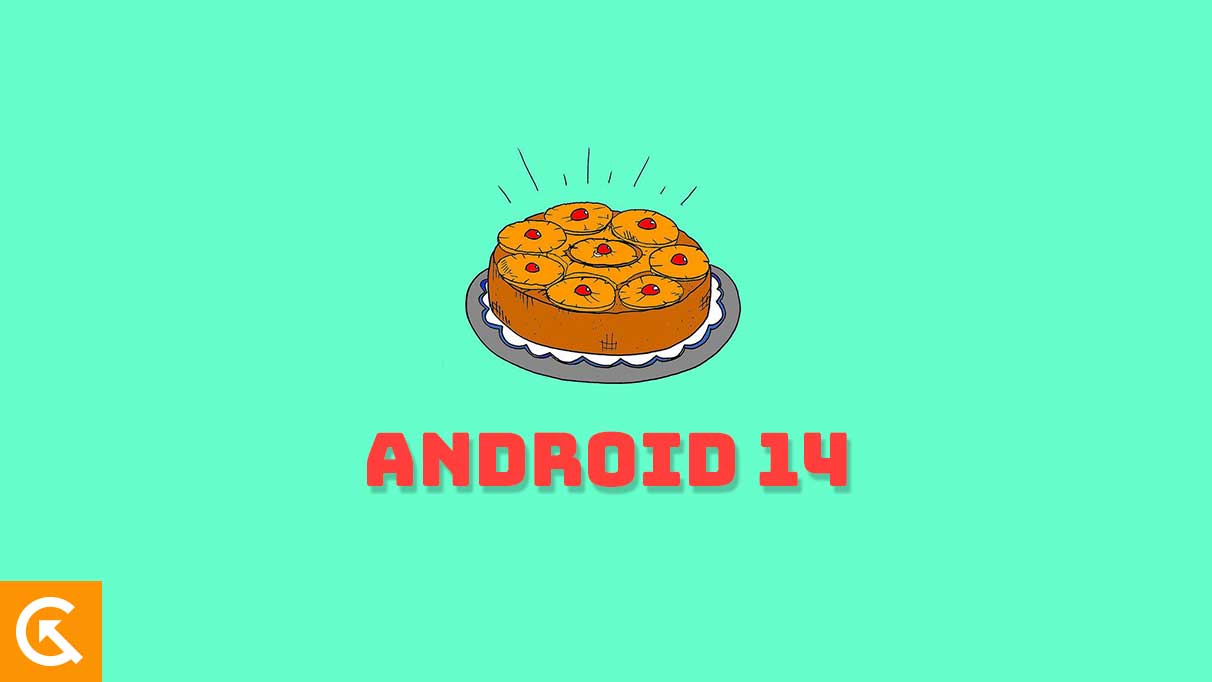 Update June 02, 2023: According to a tweet by Mishaal Rahman, Android 14 might bring battery health stats to Android devices. These stats include original battery capacity, charge cycles, charging policy, and manufacturing date. It's good to see this feature coming, and Motorola might also include this feature in its version of Android 14.
Update May 29, 2023: Google has introduced the Android 14 Beta 2.1 for its Pixel devices. This update specifically addresses several bugs present in the previous Android 14 Beta 2. By installing the Android 14 Beta 2.1, users can improve the performance of their devices and resolve any existing issues.
Update May 10, 2023: As of May 10, 2023, Google has revealed the release of Android 14 Beta 2, and numerous original equipment manufacturers (OEMs) have joined the beta program, with additional participants anticipated soon. Android 14 Beta 2 introduces new features and enhancements that will probably appear in the final version of the operating system. At present, Motorola has not participated in the beta program, but we will provide an update if it does so.
Update April 16, 2023: On April 12, 2023, the long-awaited Android 14 Beta 1 was finally released, offering a sneak peek of what to expect in the final version of Android 14. Compatible devices can now download and install the public beta, which comes with a range of exciting new features and enhancements.
Motorola Android 14 Release Date
Motorola Android 14 will be launched in September/October 2023.
Google released the Android 14 Developer Preview 1 in February 2023, revealing new features such as a new system icon, changes in gesture navigation, an improved security and privacy menu, changes to the lock screen widget, flash notifications, new clock settings, and a new monochrome theme.
Following this, the Android 14 Developer Preview 2 was announced in March 2023 with new features and improvements.
Next up, we can expect Google to release a couple of Android 14 beta updates before releasing the final stable update in August 2023, as per the official roadmap.
Generally, Motorola starts rolling out Android updates a month or two after the stable update is released. So, we can expect the same with Android 14 as well.
That being said, we can expect Motorola to release the Android 14 update somewhere in September or October 2023. However, the update will most likely be rolled out in phases.
Motorola Android 14 Features
Motorola has not yet revealed any information about the Android 14 features. However, we can expect some of the Android 14 core features to come to Motorola's MyUX.
As for the features of the upcoming Android 14, the OS is currently in its developer preview stage, and we should see a public beta in April 2023. We can expect Google to unveil more details about the upcoming OS at the I/O event on May 10.
The Android 14 Developer Preview 1 features include changes in the Security & Privacy section, Battery Saver, and taskbar icons with text labels. The subheadings of the Security & Privacy section are now more defined with the removal of the associated drop-down menus.
The Battery Saver section now has two options— Basic Battery Saver and Extreme Battery Saver. Google has also brought back the ability to check screen-on-time based on the last time you fully charged your phone.
Additionally, Google is bringing text labels to the taskbar icons for Android devices with a DPI of 600 or more. Google Fast Pair is another feature that has been added to the Connection preferences section in the settings. In addition to these features, Android 14 will also have several features that could show up in the beta or stable updates.
Android 14 Beta 1 Features
The first Android 14 public beta introduces numerous new features and enhancements that provide a glimpse into the possible changes in the final version of Android 14. Some noteworthy additions in Beta 1 are:
Toggle for Transparent Navigation Bar: The new version allows users to force the navigation bar to have a transparent background color, providing a better view of concealed information without scrolling down.
Lock Screen Customization: While rumors are circulating that Android 14's lock screen may be more customizable, the Beta 1 only has minor additions, such as the ability to disable the weather within the lock screen.
Enhanced PIN Animations: Users who use a pin to lock their screen will enjoy new animations when dialing in their numbers.
Live Wallpapers for Lock and Home Screens: Users can expect to set different live wallpapers for their lock screen and home screen in Android 14, but this feature is yet to be activated in the software and requires enabling in the code.
Improved Authenticator App Security: Android 14 introduces a new security feature that authenticator apps can use to prevent malware from stealing two-factor authentication codes. Android 14 limits the accessibility services and apps that can interact with the authentication codes, preventing some malware from accessing them.
Modem Upgrade for Pixel 7 and 7 Pro: If you update your Pixel 7 or 7 Pro to Android 14, the modem will be upgraded, resulting in improved phone calls and cellular network connectivity.
Other Changes: Android 14 Beta 1 also includes additional changes, such as a new Bluetooth LE audio toggle and new configuration files for external touchpads, among other under-the-hood improvements.
Android 14 Beta 2 Features
Android 14 Beta 2 introduces several new features. Here are some of the notable ones:
Languages & input split: The "Languages & input" settings menu has been divided into two sections, making it easier to access language-related settings and keyboard preferences.
Font size Quick Settings tile: A new Quick Settings tile is introduced specifically for adjusting the font size. Users can now modify the system-wide font size directly from the notification shade.
New uninstall/trash icon: The update brings a fresh icon for uninstalling or deleting an app, giving a new visual representation for this common action.
App info line separation: In Android 14 Beta 2, the layout of the app info screen has been modified to remove line separation between different sections. This change aims to create a cleaner and streamlined interface.
New animations: Android 14 Beta 2 introduces new animations for specific interactions. For example, accessing the Wallpaper & Style settings presents a visually appealing animation. Additionally, a long-press action on app icons triggers a new animation, enhancing the overall user experience.
New Security & privacy icon: Android 14 Beta 2 includes a redesigned Security & privacy icon, representing settings and features related to security and privacy within the operating system. This update offers a more visually appealing and intuitive representation.
List of Motorola Phones that Will Get Android 14
While the final list of devices to receive the update is not yet out, we can make speculations on which devices will get the update based on Motorola's past trends and the update policies.
Motorola typically provides software support for their devices for two years, but their high-end models starting from the Motorola Edge 30 series, have been confirmed to receive up to three years of updates, taking them from Android 12 to Android 15.
With Android 13, Motorola released the update to more devices than we initially expected. However, the update was delivered very late, and some devices have not yet even received the update. Nevertheless, we hope that Motorola looks into the delay and delivers updates faster with Android 14.
The following Motorola phones are expected to receive the Android 14 version update:
Motorola X Series
Motorola Razr Series
Motorola Edge Series
Motorola Edge 40
Motorola Edge 40 Pro
Motorola Edge 30 ultra
Motorola Edge 30 pro
Motorola Edge+
Motorola Edge 30 fusion
Motorola Edge 30 neo
Motorola Edge 30
Motorola Edge (2022)
Motorola Moto g Series
Motorola Moto g Stylus 5G
Motorola Moto g 5G
Motorola Moto g82 5G
Motorola Moto g72
Motorola Moto g73 5G
Motorola Moto g62 5G
Motorola Moto g52
Motorola Moto g42
Motorola Moto g32
Motorola Moto g13
Motorola Moto g33
Motorola Moto g53
Motorola Moto g23
Motorola Moto g53
Motorola Moto g73
Motorola Defy 2
Motorola Android 14 Ineligible Phones
Here are the Motorola phones that might not get the Android 14 update:
Motorola Edge 20 pro
Motorola Edge 20
Motorola Edge 20 Lite
Motorola Edge 20 Fusion
Motorola Edge (2021)
Moto G71 5G
Moto G51 5G
Moto G41
Moto G31
Motorola earlier stated that their Edge series would receive three years of major OS updates. The Edge 20 series was guaranteed to receive software updates for two years when it was released in 2021.
Despite being launched with Android 11 and later updated to Android 13, it is unlikely that the device will receive Android 14 unless Motorola changes its update policy.
Motorola is known for taking its time to release updates, with the Android 13 update only being announced in late August 2022 and smartphones starting to receive the update in January 2023.
As a result, it is reasonable to assume that Motorola devices will not receive the next software version until early next year. Although the update dates have not been announced yet, it is safe to assume that it will be released in late January 2024, but Motorola may choose to release it earlier than that.