Windows is a friendly, easy, and convenient operating system out there for most of us. However, Windows 10 users are experiencing a frequent error PAGE FAULT IN NON PAGED AREA. Whenever Windows is unable to find the file in memory, it leads to the same error. However, if the error gets typical, then it may result in BSOD (Blue Screen of Death).
It looks fishy for the users to troubleshoot this issue. But the good news is that the multiple resolutions are provided below to Fix the Page Fault in Nonpaged Area Error. So keep your eye on the steps to get the error fixed.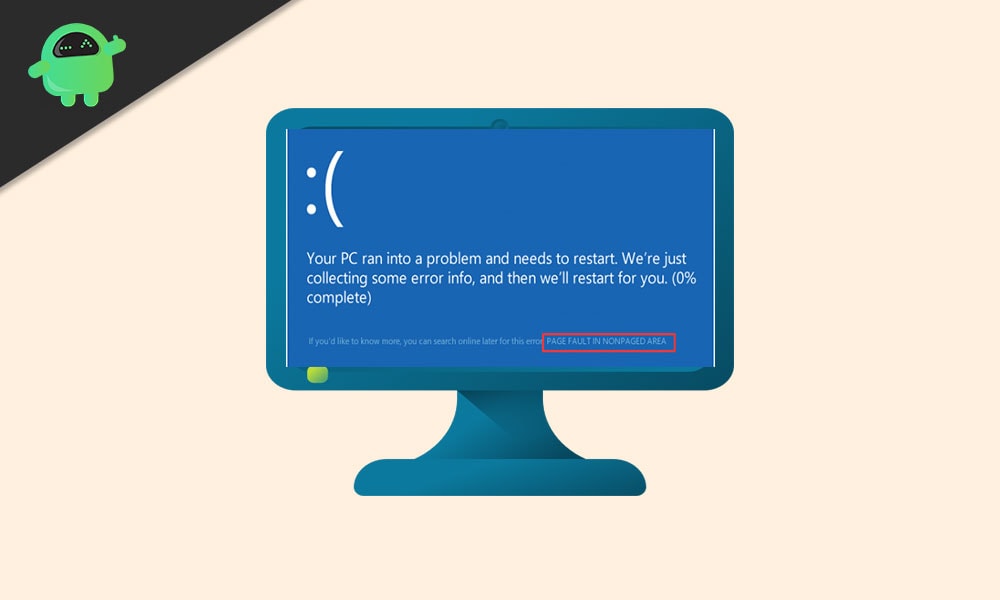 Page Fault in Nonpaged Area Error in Windows 10: Causes
Various factors are responsible for this error. However, a few of them are mentioned below:
Corrupted NTFS and antivirus software can be one of them.
It is likely to encounter this error if there are faulty hardware or hardware problems. Moreover, if RAM or any other component founds to be corrupted, then also an error will occur.
By mistake, If the wrong driver code or incorrect system service is installed on the PC may also lead to a Page Fault error.
Fix: Page Fault in Nonpaged Area Error In Windows 10
First of all, in order to fix this error, restart Windows. You may choose safe mode. Log in to windows by providing credentials. Now apply the fixes provided on this page. After a deep dive, we have surfaced a bunch of solutions for the Page fault in Non Paged Area error. What are you waiting for? Let's begin:
Fix 1: Check Your Disk for error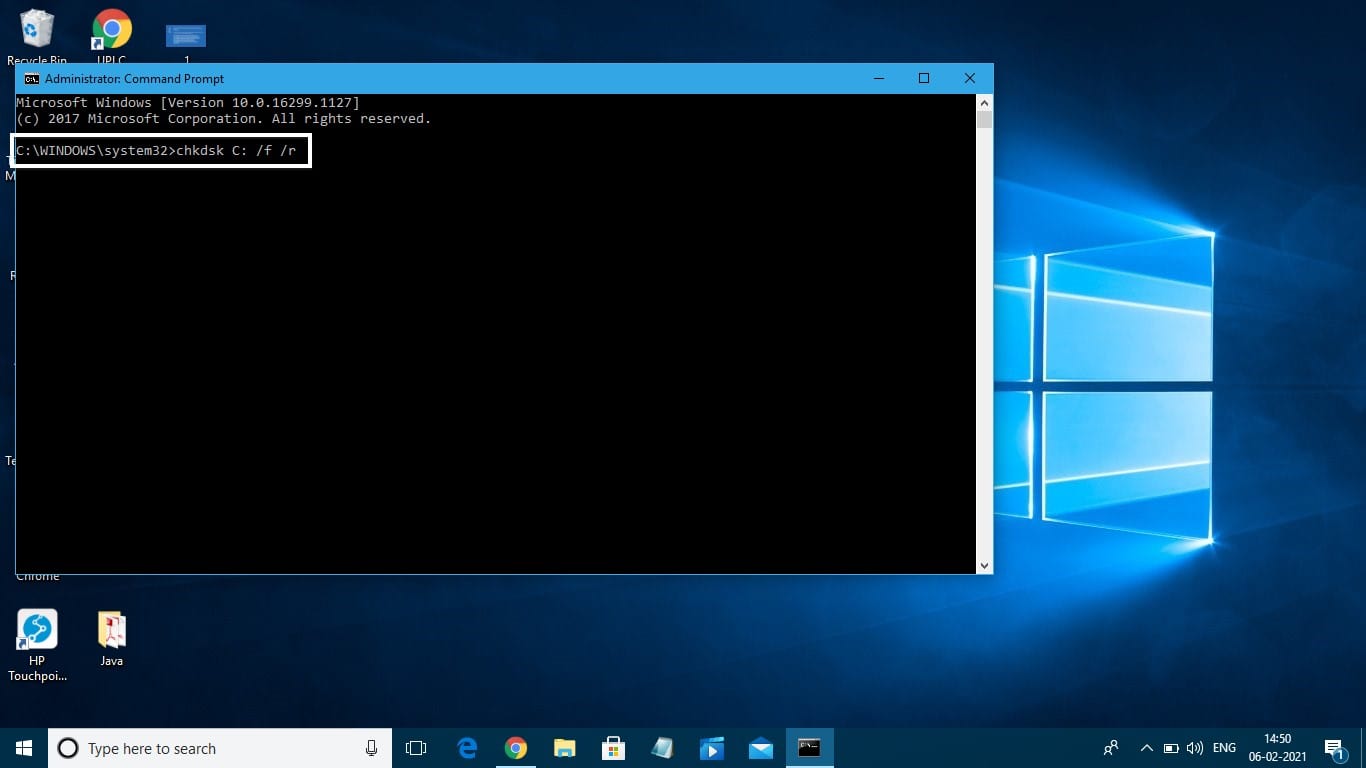 Sometimes, the Disk error leads to the Page fault in the Nonpaged Area. In such cases, the Windows Snap-in tool proves to be of great help for us. So step by step guide will serve you better.
Launch CMD as an administrator in Windows by typing cmd in the search box of Taskbar. After that, right-click on the result and select Run as Administrator. Alternatively, you can press the Win+X key simultaneously, open the menu, and choose Command Prompt (Admin).
Now type the command: chkdsk C: /f /r ("C" is the disk name where Operating System is stored). Press Enter to continue.
After a while, Reboot your PC and check if the error is resolved.
Fix 2: Run Windows Memory Diagnostic Tool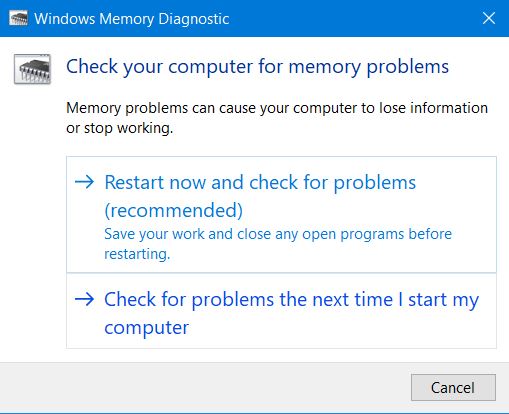 If the issue did not resolve by the above process, then Alternatively, you can try this one. Follow the step by step tutorial to fix your Page Fault in Non Paged Area error.
Type "Memory Diagnostic" in the search-box and select "Windows Memory Diagnostic" from the searched results.
Tap "Restart now and check for problems (Recommended)"
Take rest unless and until the scan completes finding the issues on your PC. Moreover, the detected problems will surface on the screen.
If the system is unable to find the issues, then carry forward your issues and try our next fix.
Fix 3: Shut down Fast Startup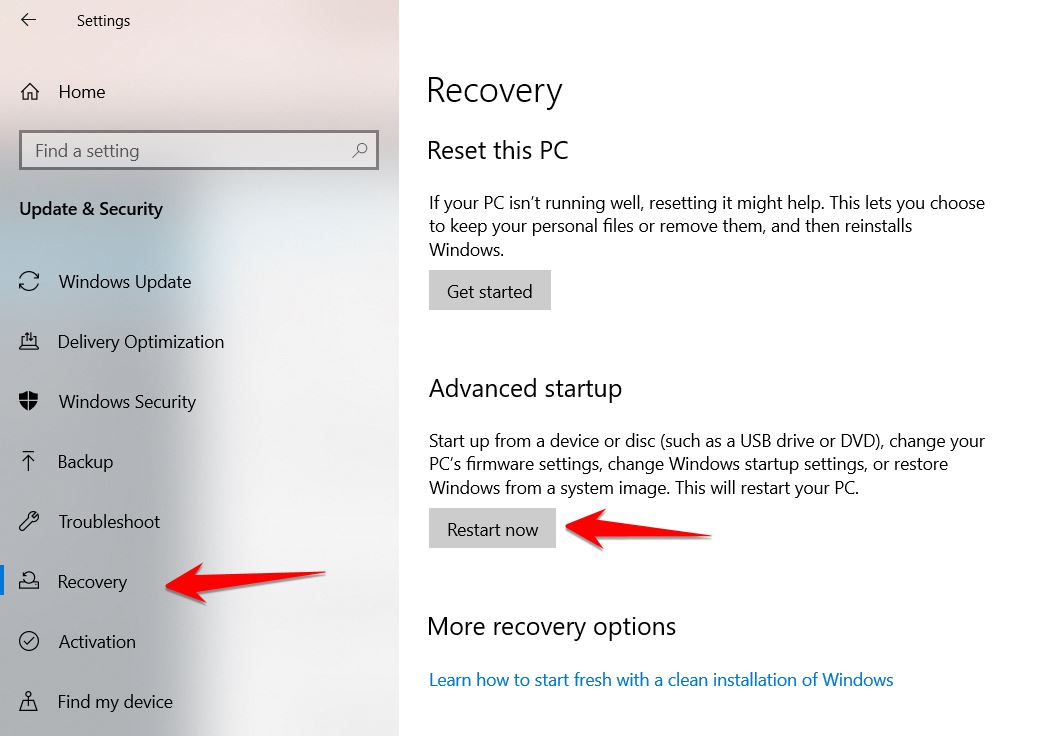 Fast Startup boosts the windows startup time. However, it may be the roots of numerous problems like blue or black screen problems and many more. Switching off this feature may help you fix the startup problems. You need to try this only if the reboot is possible either normally or into safe mode. Now, follow the below steps to learn how you to do so:
Decline two consecutive attempts for starting the windows in order to boot into "WinPE."
Booting into safe mode, go to "Settings> Update and Security> Recovery> Advance Startup ." After some time, press F5 in order to select the "Enable Safe Mode with Networking" option.
Further, turning off the Fast Startup feature with the help of the guide below:
Click on the Windows icon and choose the Gear wheel. Alternatively, tap the Win+I key combination simultaneously to enter into the settings menu.
Select "System "and find and tap Power and Sleep. Then navigate to "Additional Power Settings."
Further, Choose the function for the power button at the top left corner.
Tap "change settings that are currently disabled. After this, uncheck the box with the text "Turn on Fast Startup (recommended)" followed by a click on the save changes button provided at the bottom of the dialog box.
Fix 4: Increasing Virtual Memory
You may find it useful in order to tackle the error Page Fault in Nonpaged Area Error in Windows 10.
I. Launch the Virtual Memory Settings
Launch file explorer (win + E). Right-click on "This PC" followed by "Properties."
Selecting "Advanced System Settings." In the "Performance" box right under the Advance Page of System Properties, Tap "Settings."
Navigate the "Advanced" page in the pop-up dialog box and click on "Change" followed by "Apply" and "OK."
II. Turning off automatically manage paging file size.
Uncheck "Automatically manage paging file size for all drives."
Select disk C and check "No paging file" followed by "Set" to save it.
Tap "OK."
III. Set an appropriate virtual memory on a non-system partition.
Choose a non-system other than C, then tap on Custom size.
Fill the same values in "Initial Size" as well as "Maximum size" to escape the system frequent requesting page file error.
Press "Set" followed by "OK" to save.
Fix 5: Check for Device Driver Update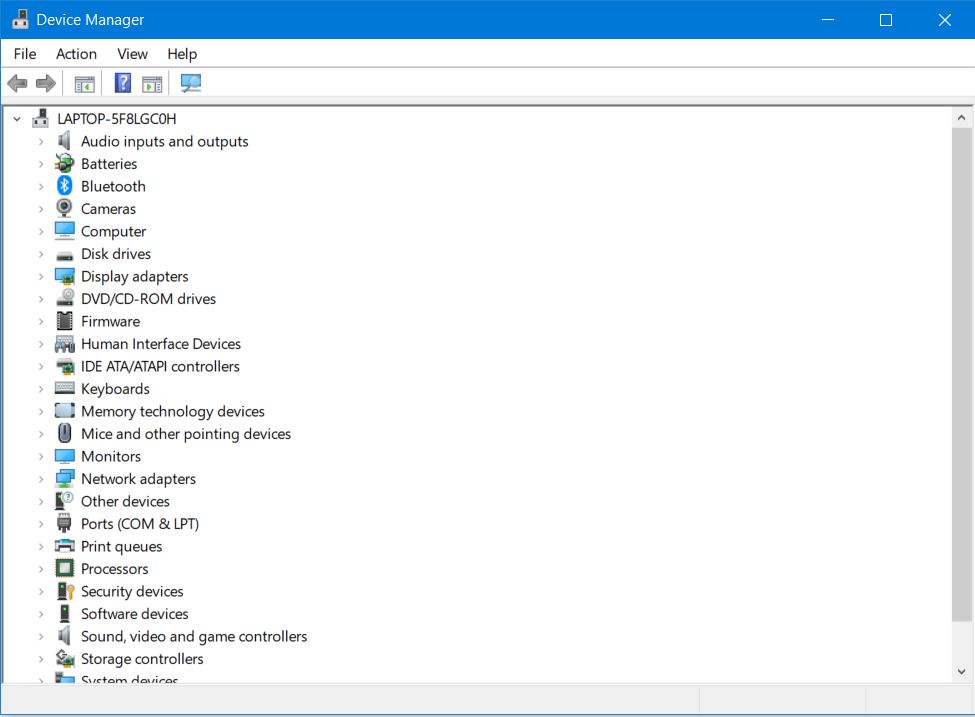 Drivers compatibility issues could give birth to Windows page fault in Nonpaged error. Updating device drivers may fix the issue. Follow the steps given below to update your drivers:
Continue with the shortcut Win + X keys combination and choose "Device Manager" from the list.
Expand the directory to find the damaged driver. After selecting that default driver, tap Properties followed by update driver in the "driver" section.
Fix 6: Repairing Damaged System Files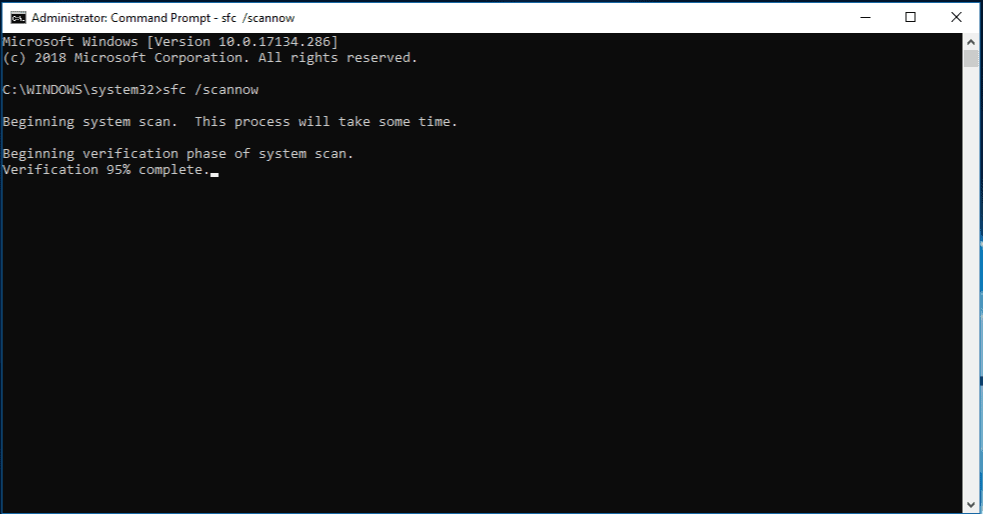 In most cases, Windows stop code page fault in non paged area error is due to damaged system files. No need to worry if the previous steps didn't resolve your issue, then this could be helpful. For repairing the corrupted files, you need to use an in-built utility tool like DISM (Deployment Image Servicing and Management) or SFC (System File Checker).
Follow the steps to repair your system files:
Type "cmd" in the search box of the Taskbar. Right-click on "Command Prompt" and choose "Run as Administrator."
If you face difficulty in doing so, then try to boot into WinRE and open Command Prompt. Further, type sfc /scannow in cmd to run an SFC scan.
If the above scan failed, then go with the DISM tool with the commands given below.

exe /Online /Cleanup-image /Restorehealth
exe /Online /Cleanup-image /Scanhealth
These codes would restore your PC to a restore point.
Fix 7: Try Resetting your PC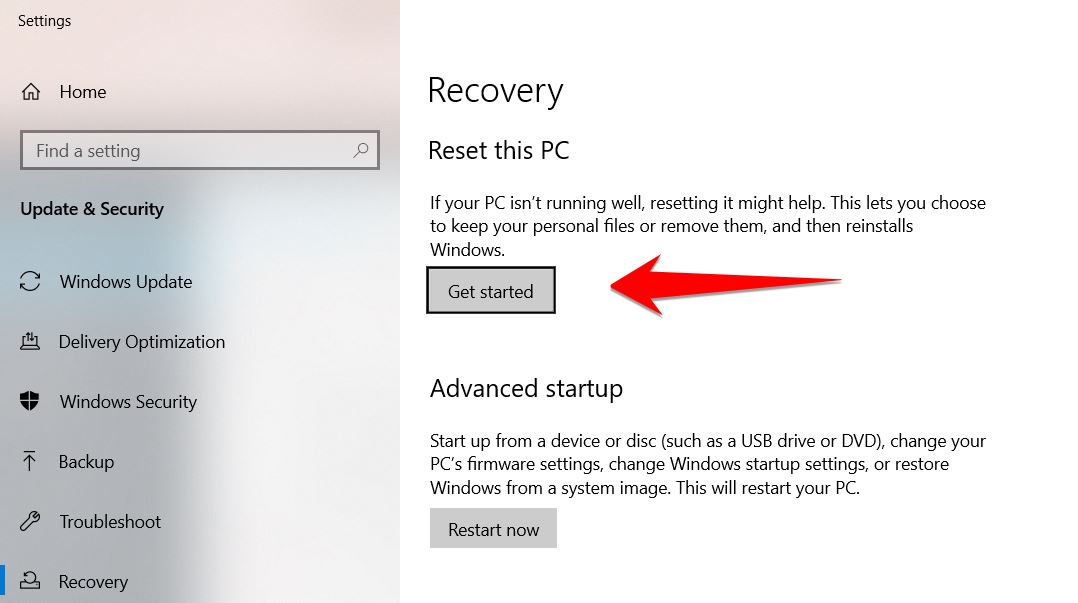 If the above all methods proved useless to you, then the only option remaining is to reset your PC to fix the issue. We have provided a quick guide to reset your PC.
Open settings, use shortcut Win + I key combination. Click "Update & Security".
Tap "Recovery" followed by "Get Started."
Choose either to "Keep my files" or to "Remove everything." Follow On-Screen instructions to reset your PC.
Finally, by above mention alternatives, you must have resolved all your issues related to PAGE FAULT IN NONPAGED AREA. If you ever encounter the same issue, then use any of our solutions until it is resolved. We hope this guide helped you.
For more gaming and other updates, subscribe to our YouTube Channel. Also, check out our Gaming Guides, Windows Guides, Social Media Guides, iPhone, and Android Guides to know more.