The emergence of virtual reality (VR) technology has revolutionized the way we experience interactive entertainment and gaming. Released in early 2023, PSVR 2 (PlayStation VR2) is a virtual reality headset developed by Sony Interactive Entertainment. Among the leading VR platforms, Sony's PlayStation VR (PSVR) has garnered a significant following due to its immersive gameplay and cutting-edge development. However, like any sophisticated technology, PSVR 2 is not immune to issues, and users have encountered challenges, particularly concerning the controllers. In this guide, we have explained how you can fix PSVR 2 Controllers Not Pairing or Connecting issue.
For those who are not aware, PSVR 2 is a successor to PlayStation VR, bringing a number of features and improvements. These features include a higher-resolution display, eye tracking, great haptic feedback, a wider field of view, and many more. PSVR 2 is accompanied by its controllers, known as PSVR 2 controllers, which are necessary for motions and movements in the game. Though it is a significant upgrade with a fabulous gaming experience, it still has some potential issues. In this guide, we aim to explain the reason why PSVR 2 controllers are not pairing or connecting issues.
Recently, people who bought PSVR 2 complained that their PSVR 2 controllers were not pairing or connecting to the Play Station console. Whenever players tried to connect the controllers to the console, they would get a message saying "Controllers not paired". This is quite a potential issue, as without controllers, there is nothing in the game to play. Also, if you are facing the same issue and are unable to figure out a fix for it, then do not worry; we have everything covered for you.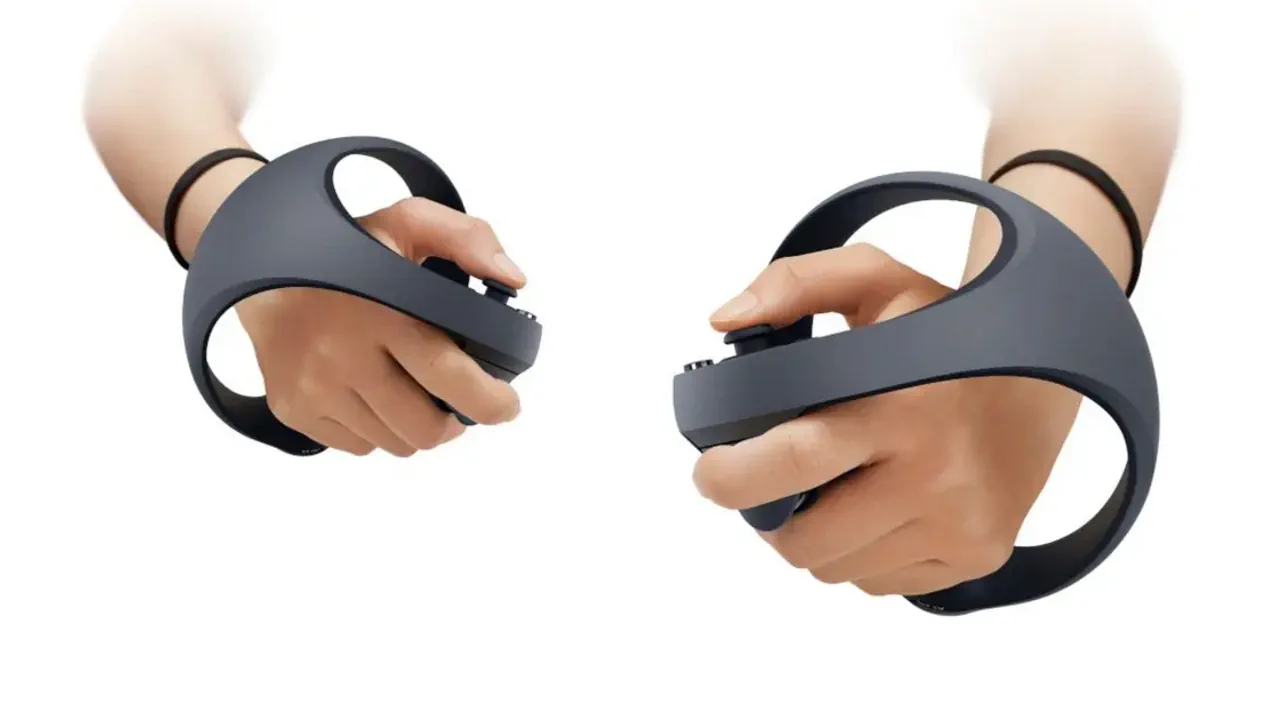 Why PSVR 2 Controllers Not Pairing or Connecting
There can be various reasons why PSVR 2 controllers are not connecting or pairing to the console. So, before we dive into the solution for this issue, it is necessary to identify the potential reason behind it. Here are some common reasons:
Firmware Issues: Firmware is quite important to run the PSVR 2 accurately; if you are missing some firmware updates, then PSVR 2 controllers might not work properly.
Bluetooth Interference: People nowadays keep Bluetooth turned on for all their devices, be they smartphones or TVs. Sometimes these Bluetooth devices interfere with your connection by connecting themselves to your console or by sending pairing requests. So, it is advised to make sure no other unimportant Bluetooth devices are turned on and you are connecting to the right device, which is the console.
Low Battery: A low battery can be another issue for the controllers not connecting to the console. During low battery conditions, they often fail to establish a connection. So, make sure to charge your PSVR 2 controllers before trying to pair or connect them.
Hardware issues: Hardware issues are too rare, but if they do, they can malfunction the whole system of PSVR 2, hence impacting the connection.
How To Fix: PSVR 2 Controllers Not Pairing or Connecting
Now that we are aware of the potential causes of the issue, let's proceed with the methods to resolve the PSVR 2 connection issue. By following the below troubleshooting guide, you can regain control of your PSVR 2 experience and enjoy the immersive worlds and thrilling adventures that VR gaming has to offer.
Method 1: Check Controller Battery Levels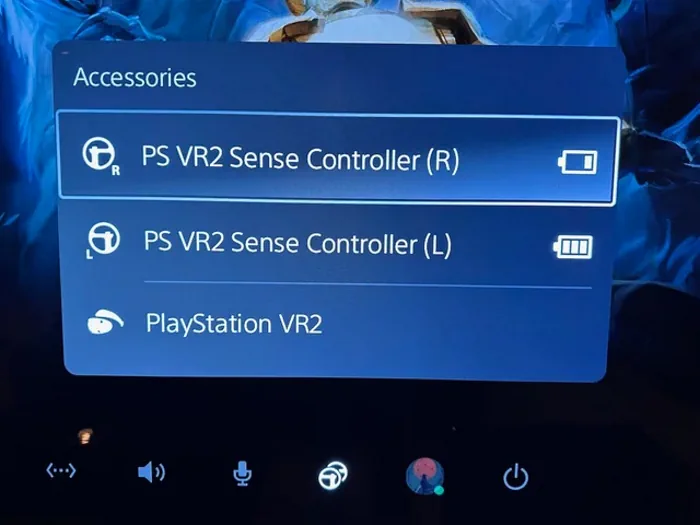 It's no news that the PSVR controller gets discharged very quickly. So it's important that you ensure that the controllers have sufficient battery power. Low battery levels can hinder pairing. Charge the controllers using the provided USB-C cable and ensure they are fully charged before attempting to pair again.
In many cases, it's found that the PSVR controller battery has degraded over time and gets discharged very quickly. And this discharging is the major reason behind the PSVR 2 Controllers Not Pairing or Connecting issue. If you feel like your PSVR 2 controller is getting discharged quickly upon connection, then it might be a good idea to get the battery replaced by visiting your nearest Sony authorized service center.
Method 2: Reconnect with Bluetooth
Other Bluetooth devices and Wi-Fi signals can interfere with the pairing process. Move away from other electronic devices and Wi-Fi routers to reduce interference during the pairing process. You may also want to unpair any existing peripherals and reconnect them via Bluetooth again to see if this fixes the issue.
Method 3: Reset PSVR 2 Controllers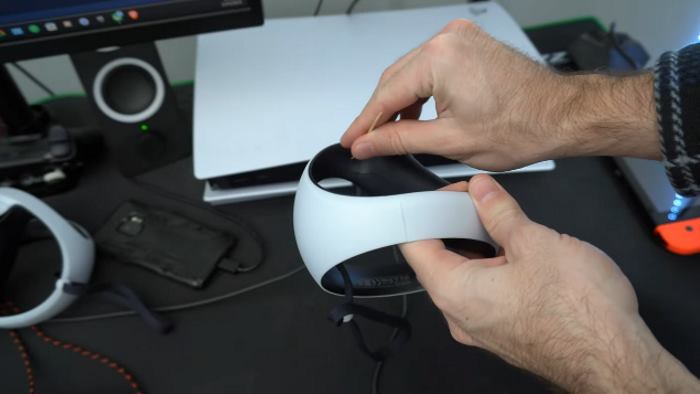 With this PSVR 2 controller's connecting issue, the first thing you can try is resetting it. Resetting the controllers can help to get rid of some glitches that might be caused by some firmware issues. Here is how you can do it.
Look for a small button on the back of your PSVR 2 controller. (That is the reset button.)
Get a thin-pointed tool. I suggest you use a SIM ejector tool or a small safety needle pin.
Now press the reset button in the small hole next to the L2 and R2 buttons using the pointed tool.
Once you hear a click sound, turn the controller back on by pressing the PS button.
This method has helped almost all users; give it a try to see if it works for you. If it doesn't quickly move to the next solution. You may try this method first without launching any games and then by launching a game. See, if that works
Method 4: Verify PSVR System Connection
Ensure that all the PSVR 2 system components are properly connected. Check the connections between the PlayStation console, the PSVR processing unit, and the VR headset. If any of these components are loose or disconnected, it can affect controller pairing.
Method 5: Turning on controllers later
This is one of the easiest fixes for controllers not connecting or pairing. But there is one problem: it works with only a few games; however, it is worth a try.
Launch the PSVR 2 game with DualSense controllers.
Once the game is successfully launched, quickly turn on both controllers.
The controllers would quickly detect the console, and the connection would be successful. Now you can enjoy the game hassle-free. But do keep in mind that this works only for a few games (tested on RE8, Horizon, and After the Fall by user- PlayfulChange-1193).
Method 6: Update PSVR 2 Firmware
Since the launch of PSVR 2, many users have been facing minor issues with the device. In response to that, the Sony developer team is working hard to provide firmware updates and patches to make sure PSVR 2 works with all compatible games and without any issues.
It could be possible that you are missing some of the critical firmware updates for your PSVR 2. So make sure to open PSVR 2 settings and navigate to the firmware upgrade section. Here if you see any pending firmware updates available, then install it on priority and see if this helps.
Method 7: Pairing in Safe Mode
Restart your PlayStation console in Safe Mode and attempt to pair the controllers from there. To access Safe Mode, turn off the console completely, then press and hold the power button until you hear a second beep, indicating Safe Mode. From there, select the "Restart PS4" option and try pairing the controllers again.
Method 8: Contact PlayStation Support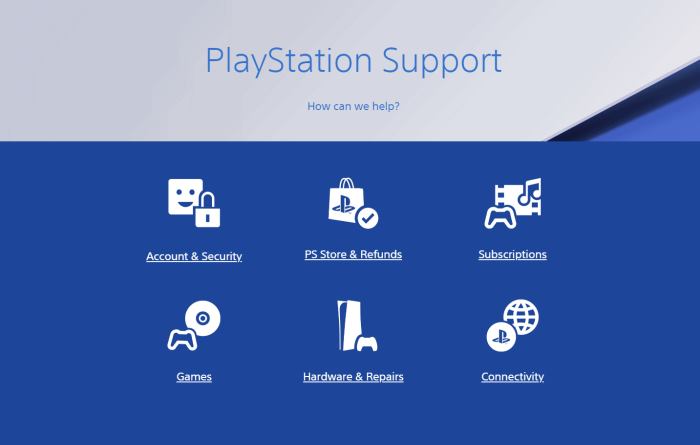 If any of the above methods do not work out for you, then there might be a problem with the hardware of your PSVR 2 controllers. This requires some technical and expert assistance, which can only be given by customer support. So, I would suggest you contact the Sony customer support center and explain to them briefly the problem you are facing. They will work on it, and your connection issue will be solved in no time.
Conclusion
This brings us to the end of this guide for fixing the PSVR 2 Controllers Not Pairing or Connecting issue. In the above sections, we have explored the various reasons behind PSVR 2 controllers failing to pair or connect and provided some troubleshooting methods to fix the same. In most cases, the issue is just temporary in nature and you will be able to fix it by following the guide above. But in case the above methods do not help you much, then it is wise to connect with Sony customer support and raise the ticket there.