In this tutorial, we have shared some of the best QBittorrent settings for faster downloads. An integrated and extensible Search Engine, support for various Bittorrent extensions, a sequential downloading feature, and the fact that it is absolutely ad-free make it among the most popular torrent clients. Plus, its handy user interface makes it pretty easy for the users to customize it as per their requirements. Now, if we turn our attention towards the speed with which you can download a torrent, then quite a few factors come to play.
These include the file's health, seeders, and leechers. Likewise, you could also add your network connection speed to this list. But that's not all. By tweaking some of the QBittorrent's baked-in settings, you may be able to download files at a much faster pace. After all, every bit and MBs of speed counts, especially when you download large chunks of files. In this regard, we will be sharing some handy QBittorrent configurations for faster downloads. Follow along.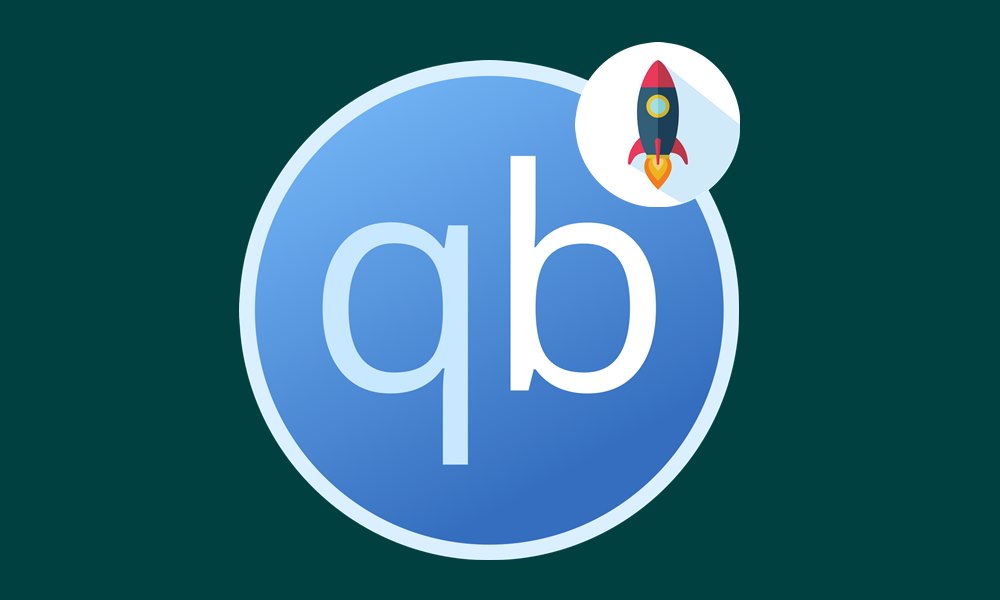 Best QBittorrent Settings For Faster Downloads
Given here are some nifty configurations that you could try out on your QBittorrent client. Do keep in mind that the mileage might vary for individual users depending on the file being downloaded and your WiFi speed. But even then, faster downloads from the QBittorrent are on the cards.
Setting your Download Speed
You should start with setting the maximum Global and Acceptable Rate Limits. As per the limit that you need to set, well, it could be around 80% of your current speed. You could check your network connection speed using websites like Speedtest.net. Once you have got hold of your downloading speeds, follow the below steps:
Launch the QBittorrent client on your PC. Head over to Tools and click on Options.

Then select Speed from the left menu bar. Now you could define the Global Rate Limit and the Acceptable Rate Limits corresponding to the download speed you got from the speed test.

Likewise, it is also recommended to apply rate limits on peers on LAN as well as µTP protocols. This will make the client drop off all the slow-performing peers or the ones that download but don't end up sharing.
To do so, under the Rate Limit Settings, make sure both the options (LAN and µTP protocols) are tick marked.

Once you have made the changes, hit Apply followed by OK. So this was our first of many QBittorrent settings for faster downloads. Let's check out some of the other ones.
Changing Ports
If we talk about NAT, Open Port Forwarding, and other related settings, most apps on your Windows PC will automatically adjust to the best-optimized settings. Unfortunately, the same cannot be said for these clients. In this regard, you could manually set a port in the client, granted it falls within your ISP limits.
In this section, we will show you how this could be done. But before that, you need to make sure that the Windows Firewall app isn't blocking QBittorrent. If that is happening, then you should consider adding this client to the whitelist. Here are the required steps for the same:
STEP 1: Whitelisting QBittorrent in Windows Firewall
Head over to the Start menu and search for Windows Defender Firewall.
Then click on Allow an app or feature through Windows Defender Firewall.

Next up, click on the Change Settings button (you will need to have Administrative rights).

Select the QBittorrent app, checkmark both the boxes (Public and Private) and click on OK.
If you can't find the app from the list, click on Allow another app, and then use the Browse button to navigate the folder where you have installed the app and carry out the aforementioned task.

It's now time to manually enter the port and check if the tweaking of these QBittorrent Settings did result in faster downloads or not. Instructions for the same are given below.
STEP 2: Manually Setting the Port
For manually setting the port in the client, you will first have to check whether the port is opened or not. In some cases, your ISP might have blocked certain ports.
So head over to this website and enter the desired port (try searching for a port within 49160 to 65534). If it shows that the port is opened, then you may use it in the client.
Launch the QBittorrent app on your PC. Head over to the Tools section and select Options from the drop-down.
Then go to the Connections tab and enter the port number that you have found from the website. This needs to be entered under the "Port used for incoming connection" section.

Click on Apply followed by OK, and this concludes our second QBittorrent settings for faster downloads. Do try it out and let us know the results. With that said, here is the third and final one that deserves a try-out as well.
Selecting Quality Peers
Seeders refer to those sets of users who have already downloaded the file and are now sharing it with others, aka peers. These peers might also be uploading files, but only the files they have downloaded from the seeders. In this regard, selecting the right peer might seem to be a tough job.
While you would like to search for those peers with a high seed to peer ratio, that is easier said than done. In this regard, the client seems to have done a great job. It allows searching for quality peers using the Decentralized network, Peer Exchange, and Local Peer Discovery. Here is how to use these features in the client.
Launch the QBittorrent app on your PC, go to the Tool section, and select Options.
Within that, head over to BitTorrent and make sure the three aforementioned settings (DHT, PeX, and Peer Discovery) have been enabled.

If not, then do so right away and click on Apply > OK. That's it.
With this, we conclude the guide on some of the best QBittorrent settings for faster downloads. Do let us know your experiences about the same in the comments section below. Rounding off, don't forget to check out our iPhone Tips and Tricks, PC tips and tricks, and Android Tips and Tricks as well.