With the launch of iPhone 11, 11 Pro and 11 pro-Max, Apple not only brought in a long name set for the devices but actually brought in some unique features for the device as well. The one feature that we are talking about is the QuickTake feature. What this feature lets you do is that you can take a quick video with your iPhone. In fact, you might think of this feature as "Stories" features on Instagram or Snapchat. These are short video clips you can record using the app's camera. And the QuickTake feature seems like something Apple has added to their device.
And if you have come across this feature but do not know how to use this feature on your iPhone then you are at the right place as in this post, we will guide you on how to record a quick video on iPhone 11, 11 Pro and 11 Pro Max using QuickTake. Although this feature is pretty easy to use but we will chip in some additional tips to make the recording process more simple. If you are interested in such similar tricks and tips then you can go ahead and check out our dedicated iPhone section. So, without any further ado, let us get straight into the article itself: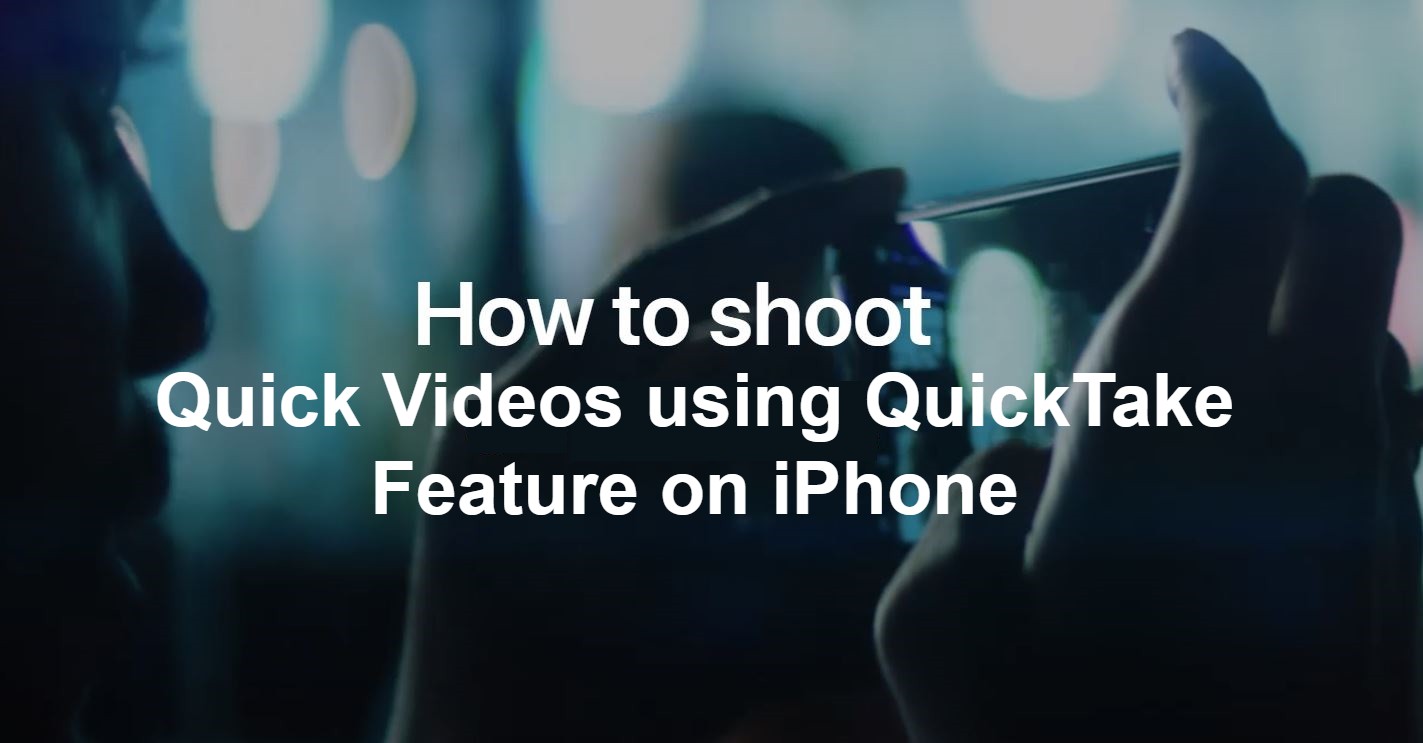 Record a Quick Video on iPhone 11, 11 Pro and 11 Pro Max using QuickTake
If you are interested in using this feature on your iPhone 11 series then, you can head to the below-mentioned steps:
Firstly, open the Camera app on your iPhone.
Make sure that you are in the Photo section where you usually take photos.
Now simply press and hold the "Capture" icon to start recording a video clip.
Here comes the actual trick. For some pressing and holding the record, the button would be convenient but if you wish to take larger clips there is another alternate way where you do not need to keep pressing the button.
In the QuickTake feature, there is a lock option at the bottom of the screen.
This function allows you to lock the recording.
You just need to swipe slowly to the right side to the lock icon to lock the video recording till you wish.
In fact, you can also press the Capture button to quickly grab the take images. So, there you have it from my side in this post. With this little trick, you would be able to record Instagram or Snapchat like videos pretty easily and later use the powerful editing tool in the Photos app on your iPhone. Let us know in the comments below if you liked this post and were able to use this feature flawlessly. Until the next post…Cheers!