After Redmi Note 10 success, Redmi Note 10 Lite was launched in India quietly. The device is a rebadged model of the Redmi Note 9 Pro and is powered by Qualcomm Snapdragon 720G SoC. It has a quad-camera setup at the back and features a 48 MP main camera.
In this tutorial, We'll show you how to back up and restore the QCN files for your Xiaomi Redmi Note 10 Lite (codename curtana-in) here. You can use these steps to solve any problem related to the Android phone's SIM card, such as not recognizing the SIM card, unknown baseband version, unable to find out its IMEI number, etc.
Disclaimer!
In some countries flashing or changing an International Mobile Equipment Identity (IMEI) number is illegal. Check with the laws of your country before doing anything else. GetDroidTips only provides guides. You will be solely responsible if you proceed. This guide is intended for educational purposes.
In our age of smartphones, we always want to install the Root, Mods, or Install Custom ROMs or Modify Stock ROM. If we do so, then we might accidentally change some settings such as the IMEI number or baseband version. In order for you to be able to back up and restore the QCN and to edit other people's QCNs if they lose their IMEIs, you need to know where the file is located. To understand, please refer to this guide.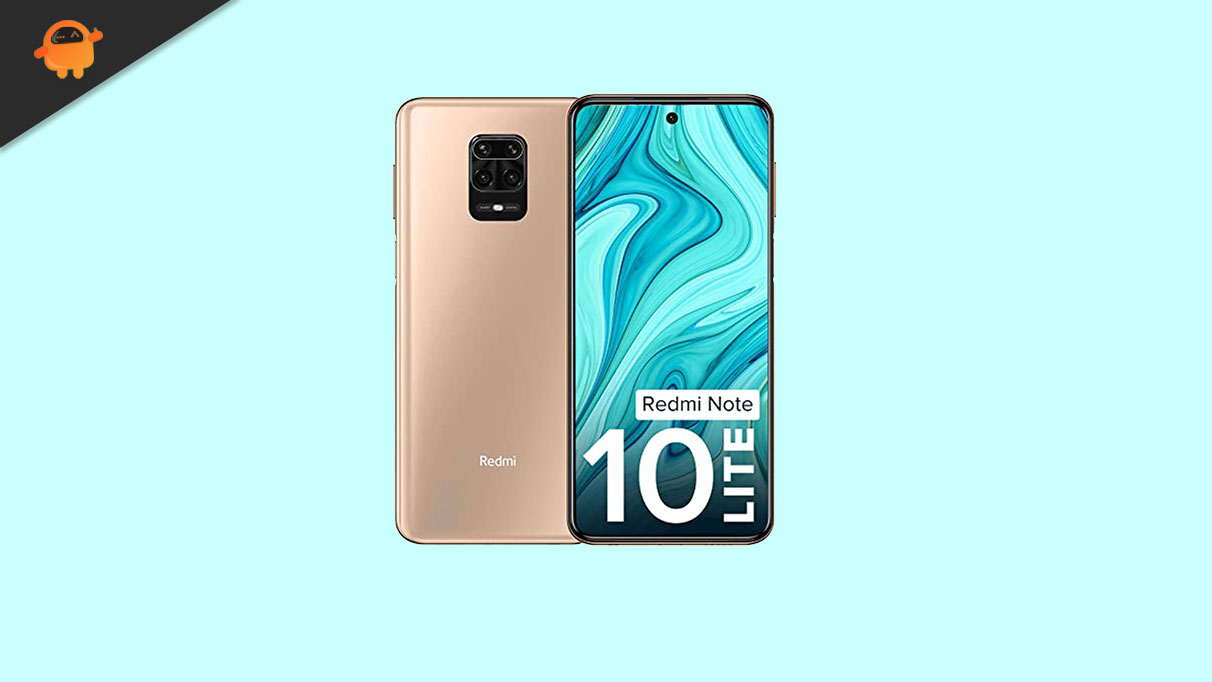 What is IMEI Number and What Does it use for?
When we talk about the IMEI number, it refers to an international mobile equipment identity that uniquely identifies each phone regardless of whether they use a SIM card or not; so, when we say "IMEI numbers", we mean any type of ID for phones. Each and every IMEI (International Mobile Equipment Identity) number is uniquely assigned to each and every smartphone globally. To know your IMEI number on Redmi Note 10 Lite, you can type the *#06# on the dialer or Phone app.
We all know that a SIM card can be changed easily from a mobile phone. Therefore, the IMEI number comes in handy to track any particular device across the globe. Now, if you want to use a mobile device to use a SIM then it's necessary to work the IMEI number properly. Meanwhile, the IMEI number can get corrupted or invalid, or null while flashing any third-party firmware or any custom file on your device. Therefore, you should fix that issue for your Redmi Note 10 Lite model.
Steps to Repair and Fix IMEI number on Redmi Note 10 Lite (curtana-in)
Here you will get an easy guide to repair and restore the IMEI number on your Xiaomi Redmi Note 10 Lite device by using the QCN Rebuilder Tool. This tool is free of cost and easy to use even if you're new to this process. Now, before heading over to the guide, let's follow all the requirements and download the links below.
Now, let's check out the download links and requirements below.
Download Files:
Backup QCN
By using this method, you can backup the QCN file for future resolution or you can help your friend who need the file to fix their IMEI or baseband version issue.
Pre-Requisites:
QPST installed (which includes QFIL). You can download it here.
Xiaomi and Qualcomm drivers installed. Download them here
Enable Diagnostics mode on your Redmi Note 10 Lite.
Using ADB mode: Connect your Redmi Note 10 Lite to the PC using the USB cable and enter the given command (make sure you've installed all required drivers).
adb shell
su
setprop sys.usb.config diag,adb
For the second method, enter the service code *#*#13491#*#* and select the required connection
Note: If you're using a custom ROM you can try the dialer method but most likely you will get nothing after dialing the code. If this is the case you still can enable the Diagnostics mode but you need root privileges. Open a Terminal Emulator app and type this:
su
setprop sys.usb.config diag,adb
Done. You've Enabled Or Disabled Diag Mode on the Redmi Note 10 Lite device.
Open QPST Tool to Backup QCN
Now open the QFIL and connect your device to the PC with the USB cable. Redmi Note 10 Lite should show as connected in Diagnostics Mode.
Now tap on the Select port and select your device and press OK.
Tap on the Tools tab and select QCN Backup Restore from the drop-down menu.
In the next window, add any name to the QCN file with the .qcn extension. Make sure to select the "multisim" option and press Backup.

Once the backup is done, check the generated file size. A normal backup is around 310Kb, if your file is significantly lighter you can suspect a damaged file. In this case, I suggest installing stock ROM and using their dialer method.
IMEI Rebuilding and Restore Guide
After downloading, install it and run the QCN Rebuilder tool on your PC.
Click on Open file and select the Redmi Note 10 Lite QCN file.
Now, replace the IMEI with the original IMEI number.
Click on Rebuild.
Next, connect your phone to a PC using a USB cable.
Open the dial pad on your device and type this code *#*#717717#*#* or use any method to enable diagnostic mode.
If the above code doesn't work, use CMD on your PC by following the commands below.
adb shell
su
setprop sys.usb.config rndis,diag,adb
Then run the QPST tool on your computer.
Click on the Restore tab > select the rebuilt QCN file > click on Restore.
You're done.
That's it, guys. We hope you've found this guide useful for your Redmi Note 10 Lite. If you're facing any issues, feel free to ask in the comments below.