Genshin Impact is one of the popular action role-playing video games that has been developed and published by miHoYo. It offers open-world gameplay and an action-based battle system using the character elements and powers. Most importantly, it has stunning graphics and background music for sure. There are some of the in-game graphics settings available for both the mobile and PC version. However, several players are experiencing occasional lags or lower FPS count during the gameplay. If you're also one of the victims, follow this troubleshooting guide to Reduce Lag and Boost FPS in Genshin Impact easily.
Although you can find multiple articles on the web that claims to reduce the lag and boost the gaming performance, that's not the case for every game. If your mobile device or gaming PC doesn't have powerful hardware configuration and somehow you're struggling a lot with the Genshin Impact gameplay, don't worry as we've mentioned all the possible settings or adjustments that should work for you. It's quite common these days for mobile devices or PCs to struggle to gain an optimal amount of frame rate during gameplay. So, tweaking the in-game settings can dramatically increase the gaming performance. However, that may compromise graphics quality a little bit.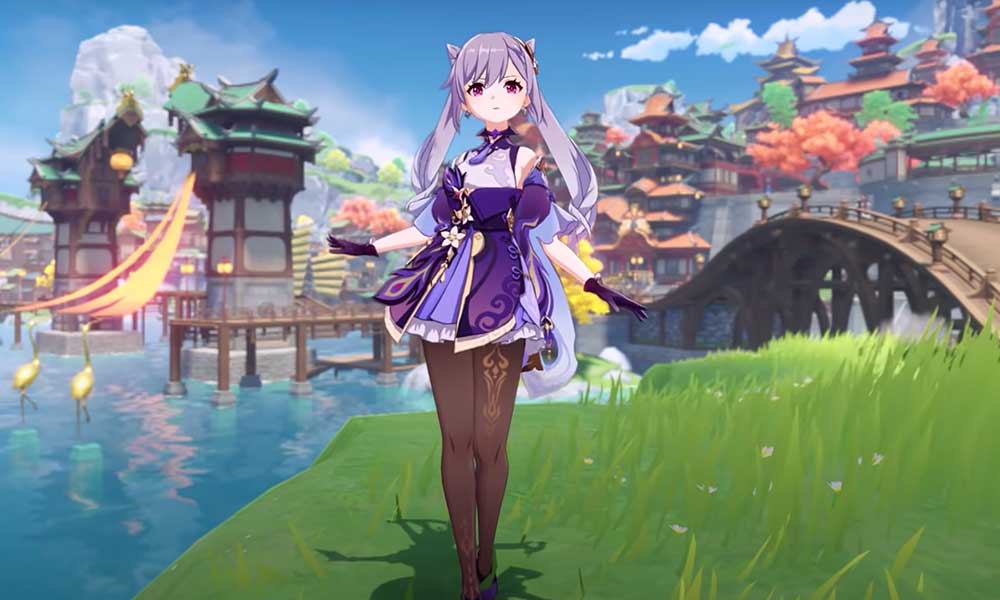 How to Reduce Lag and Boost FPS in Genshin Impact
It's needless to say that Genshin Impact doesn't require any higher amount of hardware specification or system resources than other graphics-intensive video games. Still, if the game doesn't run well on your mobile device or PC then you should follow the steps below.
1. Tweak In-Game Graphics Settings
First, you'll need to open the Genshin Impact on your mobile or PC.
For PC, you can press Escape (Esc) key on the keyboard to bring the menu.
Select Settings > Go to the Graphics tab.
Now, you'll need to do the following steps. However, if you don't want to compromise graphics quality, you can set your own adjustments.
Graphic Quality: Custom
Display Mode: Set your current display resolution and Fullscreen
It's always a better idea to use your current or default display resolution apart from the Fullscreen display mode. Do not always use Windowed Display Mode as it may cause performance issues. However, if you really want to improve the gaming performance then you'll have to lower the display resolution of the game than your default resolution of the monitor.

It'll basically reduce the quality a bit and increases the FPS count for sure. But it depends on you that how much FPS count you'll require and whether the HD (720P) resolution good for you or not.
Although Genshin Impact doesn't support Fullscreen Borderless display mode, the standard Fullscreen display mode is a good option to go with.
FPS: 60 FPS [30/60 FPS options available]
V-Sync: Off
Render Resolution: 1.0
So, if you set the default FPS count limit to 60, your PC and mobile device will try to run the Genshin Impact game at 60 FPS all the time. This will simply increase the performance or reduce lags.
Reducing the value below 1.0 will bring the performance ratio. However, you can consider a minimum 0.8 value.
Shadow Quality: Lowest or Medium
If you can reduce the Shadow quality in the game, it'll improve the gaming performance. But this will lower the graphics quality too. If you want more FPS count, set it to the Lowest.
Visual Effects: Lowest or Medium
Using the lower or medium visual effect will be good enough for such a game.
SFX Quality: Medium
The Medium SFX quality will run well and give additional frame rate counts.
Overall Settings: Low
Choosing Overall Settings to Low won't gonna affect your gaming graphics that much but surely reduce lags.
Anti-Aliasing: Off or SMAA
We'll recommend you simply turn off the Anti-Aliasing mode.

Volumetric Fog: Off
Reflections: Off
Motion Blur: Off
Bloom: Off or Low
Crowd Density: High
Co-Op Teammate Effects: Off
All of these settings should help you to Reduce Lag and Boost FPS in Genshin Impact.
2. Field of view and Frame rate cap
As of now, there is no Field of view (FoV) option available in Genshin Impact. Whereas the frame rate cap is limited to 60 FPS.
3. Use Registry Editor
Luckily, Genshin Impact doesn't have any kind of additional config file. However, if you're a geek enough then you can adjust registry editor values by following the steps below:
Press Windows + R keys to open up the Run dialog box.
Now, type regedit and hit Enter to open up Registry Editor.
Locate the registry HKEY_CURRENT_USER\Software\miHoYo\Genshin Impact.
You can now add values or tweak existing values according to your preference.
Please Note: Changing or adding registry key or value may cause random game crashes and even reinstalling the game won't gonna help. In that case, simply delete the HKEY_CURRENT_USER\Software\miHoYo\Genshin Impact registry key. Once done, restart your computer and the game will automatically create a new default registry key.
That's it, guys. We assume you've found this guide useful. For additional queries, you can comment below.