While starting a conversation on social media apps, it has almost become a tradition for men to make the first approach. However, being a man, we also desire women to make the first move and show their interest in us sometimes. Well, all thanks to Bumble for bringing this amazing concept into a reality where women must send texts to men in order to initiate a conversation.
Unlike any other dating apps, Bumble has conserved and acted on the dream of most men. And with women initiating the conversation puts you into a much sensitive situation. This is the moment in which you would never want to pull down by sending some gross or indecorous replies. But again,, we cannot deny the fact that most of us men are not used to such appreciation. Hence, we are more likely to be uncertain about what to reply when a woman first messages us.
So, if you too are curious about how to reply to a girl without destroying the rhythm, this article will be of your extreme help. Here, I have mentioned some of the best tricks about how to respond to a woman's first message, "Hey," on Bumble, and keep the conversation warm and going.
Also Read: Fix: Bumble Not Showing Who Liked Me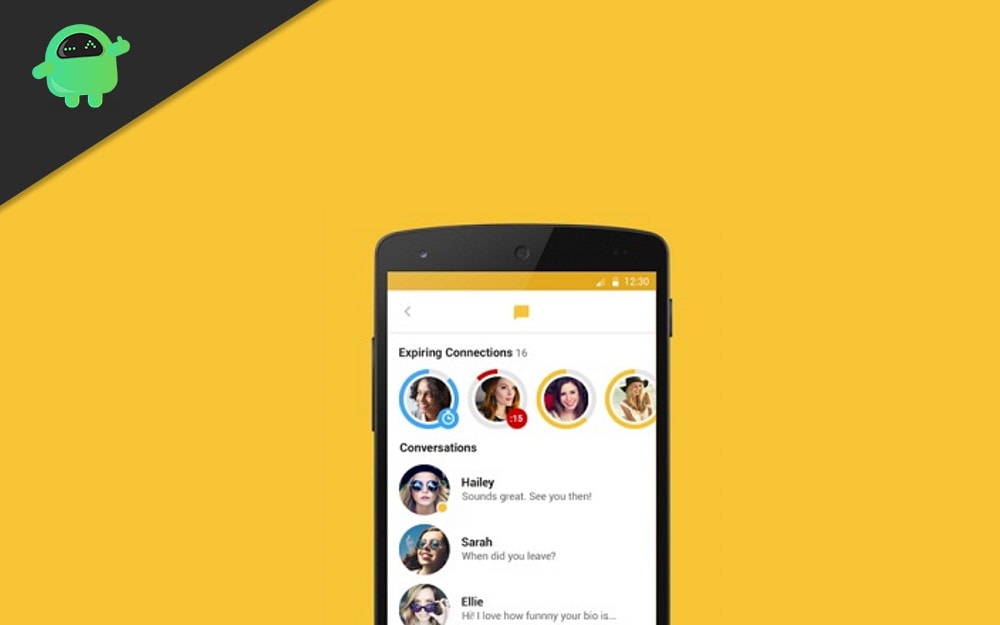 How to Respond to a Woman's First Message "Hey" on Bumble
Women don't really need to come up with witty pickup lines in order to find good men on online dating websites. Even with female-empowering platforms like Bumble, many females don't take the initiative. to break the ice and simply say "hey" as their first message.
Now you cant blame all women just because they were not able to break the ice with you. Dating is hard but online dating is even harder. And maybe with just the right approach, you can respond to a Woman's first message Hey with a clever witty line or pun that will make her day and you night probably.
Strategies for Responding to a Bumble "Hey"
Chatting is not a game, but it is something you should be good at if you want to score good in the online dating world. Even if you get hit by women first, that doesn't mean you stored a date. Instead, it means that the lady is interested in you but you have to try at least. SO here are some strategies which you can use and which worked for me so far.
Note: These are not just generic pickup lines or bumble responses. I actually tried them and most of them really help to find a girlfriend on Bumble or just score a date easy peasy real quick.
Challenge her
Women love challenges, don't they? If the mood is perfect, a little challenge by you can be a little intriguing but highly attractive in nature. Girls love to chase guys who are out of their league! So maybe you can ack like one, and ask her to do a little better. Sound good? Here are some good responses for that.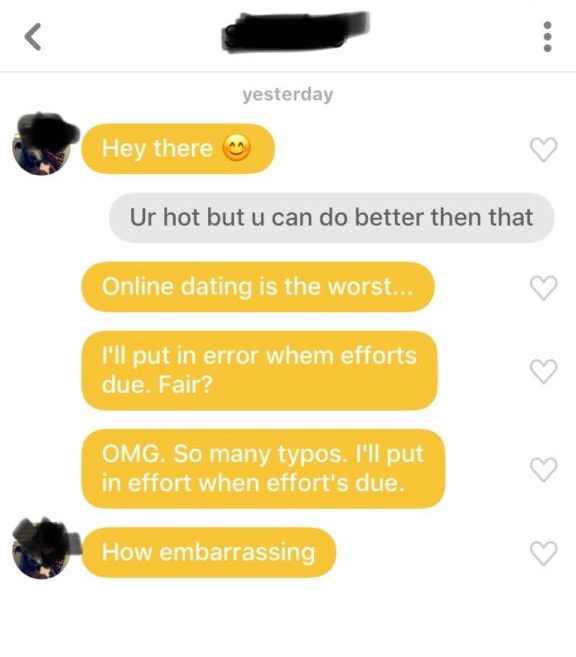 I'll buy first date drinks if you can do better than "hey"
Ugh, isn't online dating just THE WORST?
"Describe yourself in 3 emojis."
"Two truths and a lie. Go!"
Be Direct
Sometimes it's a good idea to be direct and say that you didn't like such a cold icebreaker. If your match is making boring conversations, you can just ask her to spice things up.
Try again! ????
C'mon. Got anything better? ????
You're an artist right? I have a hard time believing you can't create something better than a "hey" opening line
I'm not allowed to respond to "hi" messages. Try again
Its celebration Time
You can start a boring or generic message into celebrating one that hey, this just worked or hey, let's go party! A sudden exciting message like this will definitely speak the love between you two.
High five—we made it!
Whew! The hard part's over!
Woohoo! Let's break out the confetti and champagne!
"Does this mean we're married now?"
Be a little Witty
Who doesn't love witty guys, girls really do! Women aren't professional texting players but you can be. So be a little witty and show her that you're more worth it than just a simple hey.
Let's just pretend you said something more creative, shall we? ????
I'll give you another shot at that first message if you want. ????
"Let's get ready to Bumble!"
"Sunday priorities: Netflix, exercise, or bottomless mimosas?"
"Let's share how many times we've been arrested. You first!"
Buttering Her
Buttering always helps, weather its about increase your grade in mathematics or getting a date. But make sure don't butter much as girls can sense it from a mile away. Be pure, original and a little bit pinch of buttering can spice up your conversations.
Wow! To what do I owe the honor?
I don't usually respond to "hey," but you seem special.
I'm genuinely surprised wonderful day as you messaged me.
"If you were a triangle, you'd be acute one!"
Start a Game
Texting games are fun and more fun when playing with a match on the bubble. Games are scientifically proven to increase the feeling of companionship, trust, and love among players. So why not use science as an advantage. Use a little game and turn the first match into a dating tournament.
"Worldtrip or mansion?"
"Sportman or artist?"
"Galstonburry or Tomorrowland?"
"Sushi or noodles?"
"Cat or dog?"
"If you had to listen to one song on repeat forever, what would it be?"
"Important question: pizza or tacos?"
"Better discovery: Netflix or avocados?"
Conclusion
Thinking of a perfect reply to a girl's text has to be the most arduous task on this planet. However, I hope this article has helped you to understand the pattern to keep the conversation warm with absorbing replies. Remember, women may get easily offended, even with the slightest mistake over the conversation. So, follow these steps and don't put anything impulsive if you wish the conversation to keep going.