Often, when we scroll down on our phone or if one of our children takes our phone, text messages are accidentally deleted. Viewing that thing, we are anxious about how to get that deleted message back to the phone. If you don't know, every Android phone has a special feature that allows it to store files even after deleting them. I agree this can be tricky, but it is impossible to accomplish.
Whether you use a Google messaging app or another, restoring any deleted message is now possible. Samsung phones have multiple gateways to recover deleted text messages, which we found to be a potential solution to this problem. But the issue is that being a long-time Samsung user, such users are not able to restore discarded text messages. So, here we will guide you on it.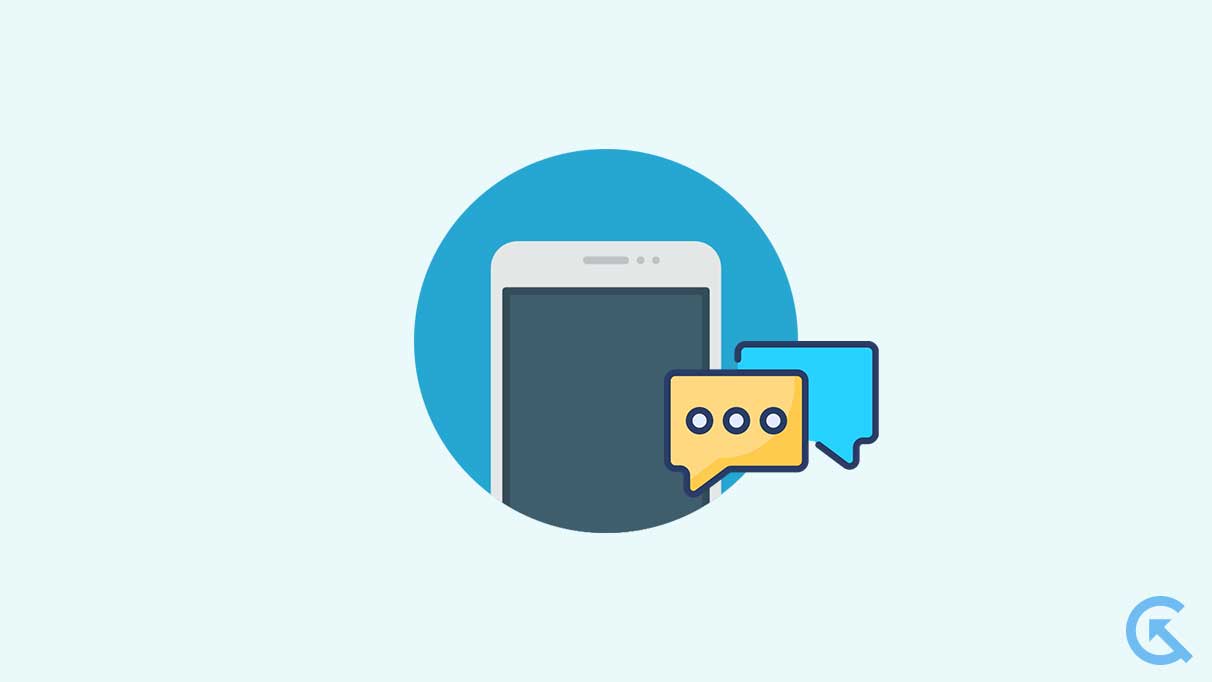 How to Retrieve Deleted Text Messages on Samsung Galaxy Phone
Being one of the world's largest electronic device producers, Samsung has many customer service options. The reason being they did not deal only with Smartphones. In addition, they have separate production units for other electronic appliances. And for all this, they have a dedicated research centre where they try to make their products better and stay up-to-date with market trends.
In reviewing research, Samsung took the initiative when nobody thought about such an accidental deletion of important text messages. Meanwhile, Samsung introduced a recycle bin facility for deleted messages. Here, if a message is deleted, the user can restore it within 30 days of the grace period for the message. You can also use Samsung Cloud, Samsung Switch, etc. So, let's discuss each method and retrieve lost messages.
Using the Recycle bin
Samsung Phones with Android 9.0 or later versions have a dedicated recycle bin space. When the user deletes or accidentally does something similar, that deleted message moves to the recycle bin section. As a result, if the user wants to retrieve it within the grace period, he can do so within 30 days of receiving it. Otherwise, it will be permanently deleted from your phone after 30 days. So, first and foremost, try to use recycle bin to retrieve the message. Follow these instructions if you don't know how to do it.
Launch the Samsung Messages app.

Then Tap on the three-dot icon appearing at the top right corner.

From there, select the recycle bin option.

Find the message you want to retrieve and long-press it. (Tap on others to select multiple messages)

Now Tap on restore.

That's all. Your deleted message will now appear alongside existing messages.
Using Samsung Cloud
This method facilitates those who have an existing backup of files including media, messages, contacts, etc. As we expect you will be able to retire your deleted message within 30 days. However, in any case, if you missed that grace period for the recycle bin, do not worry if you have a proper backup with Samsung Cloud. Samsung's data storage service lets you access your valuable data anywhere, anytime. Now it's time to use it. Restoring deleted messages from a previous backup is possible with Samsung cloud. To do so, follow these steps.
Open the Settings app on your phone.

You can then find accounts and backup options by scrolling down.

Now select the restore data option.

Next tap on backup history >> message.

Find the message you want to restore.

Now select that message and tap on restore.

That's it, you are done.
Using Samsung Smart Switch
A Samsung data switching service allows users to take backups and move data from one PC or phone to another. You can use Samsung Cloud if you do not have a backup. It is another good way to restore deleted messages if you have a previous backup over Smart Switch on your PC. All you need to do is follow these steps.
Note: Before proceeding, make sure to download Samsung Smart Switch on your PC and phone.
Simply connect your phone to your PC using a USB cable.

Run the Smart Switch on your PC.

Now click on restore so that it automatically detects the backup.

Following this, a list of data (including the deleted message) will show on your screen to restore.

Lastly, click on restore and wait for a moment for the process of recovering your data to complete.
Restore from your carrier
In other words, unless you have a backup, you cannot restore deleted messages, except in the recycle bin, which is restricted to a period of 30 days. Another way to receive such messages is through your network operator, in addition to the two above solutions. The reason is, they store your call logs and messages for up to 6 months depending on an operator to operator. Previously, it was difficult to request such carriers for this thing. But today we have personalized applications like My Jio, the Airtel Thanks app, etc. From there we can get deleted messages.
Conclusively, recovering deleted messages from Samsung Smart Phones is not an easy task, if you are aware to know that even recycle bins have 30 days grace period. So that you can restore deleted items within that limit. Apart from that, if you want to avoid such hesitation, always make a backup of your sensitive data. To create a backup follow the: Go to Settings >> Accounts & backup >> Samsung Cloud >> backup data >> select data to be backup >> Done. Here are the things related to retrieving deleted messages on Samsung. If anyone has any questions about this, please feel free to ask them in the comments section.