Samsung's TWS earphones — the Samsung Galaxy Buds+ are one of the best truly wireless earphones you can buy. They offer a ton of features, including the latest Bluetooth 5.0 connectivity. And Samsung is now set to release a special purple BTS Edition of the pair. Hidden beneath the hype, the Galaxy Buds+ has a major flaw that Galaxy Buds+ owners got to know about the hard way.
During its launch, the company claimed that the TWS earbuds support pairing with multiple devices. This was supposed to be a feature that came along with Bluetooth 5.0. Although, it turned out that the feature was only available when pairing the Galaxy Buds+ with other Samsung phones. Moreover, the phones must have the Samsung SmartThings application installed.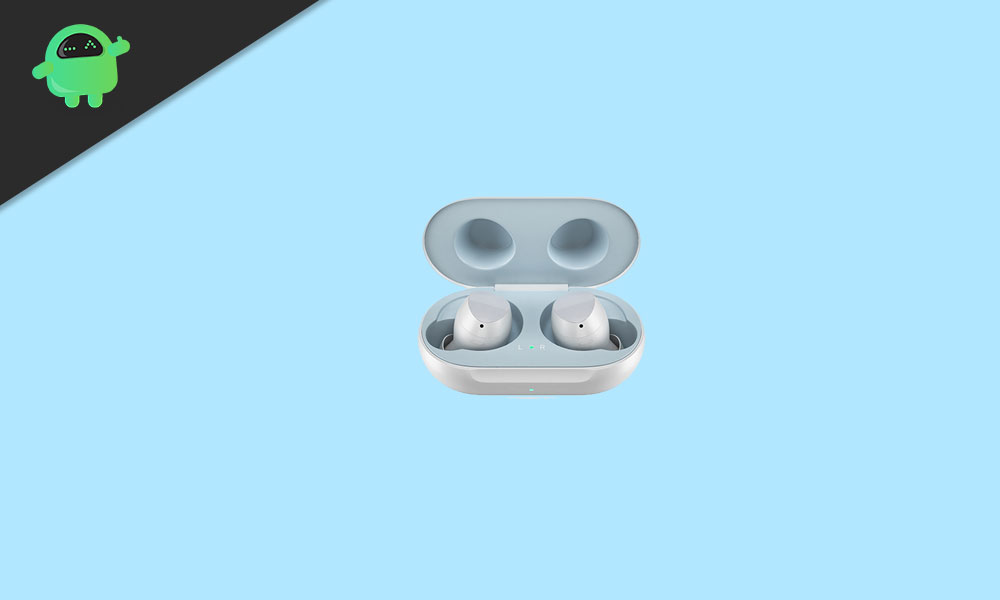 Samsung Galaxy Buds+ Seamless Connection update
Well, that's clearly not what Samsung tried to portray during the launch. Thankfully, it seems that the Galaxy Buds+ will now support pairing with multiple devices with relative ease. At present, users are required to first turn off the Bluetooth on the device in use before pairing it to the other device. Although, users with Samsung devices with the SmartThings application could switch between phones without the need to turn off Bluetooth on either phone.
Now, with a new Galaxy Buds+ update which brings along the R175XXU0ATF2 firmware, this is no longer the case. First spotted by XDA, the update makes it possible to switch between devices without the need to turn off the Bluetooth on either device. In case you have previously paired the Galaxy Buds+ with both phones, you can switch between both phones by following these steps.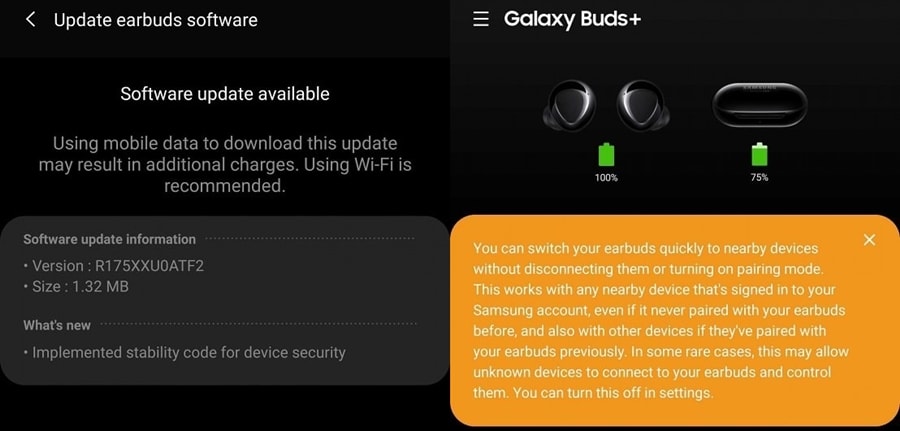 Open the Bluetooth settings on your phone and tap on the Galaxy Buds+ on the phone that you wish to use them with. This will automatically connect the device and use it for audio.
Similarly, when you want to switch to the next phone, repeat step 1 on the other phone.
The update that brings the feature is rolling out to users already. To check for an update, you will need to first pair your Galaxy Buds+ with your smartphone. Once paired, launch the Galaxy Wearable application. Then tap on Earbuds software update and select Download and install. If the update is available for your unit, wait for it to download and install automatically.