Are you trying to use a brand new scanner with Windows 11, but you're having difficulties getting it set up? Don't feel bad; you're not alone. You may have trouble with the scanner's USB connection. If you're having connection problems with your scanner, trying to resolve them by unplugging and reconnecting the cords may help. To help you get your scanner back up and running, we've compiled a list of some tried and true solutions to fix the scanner not working Issue on Windows 11.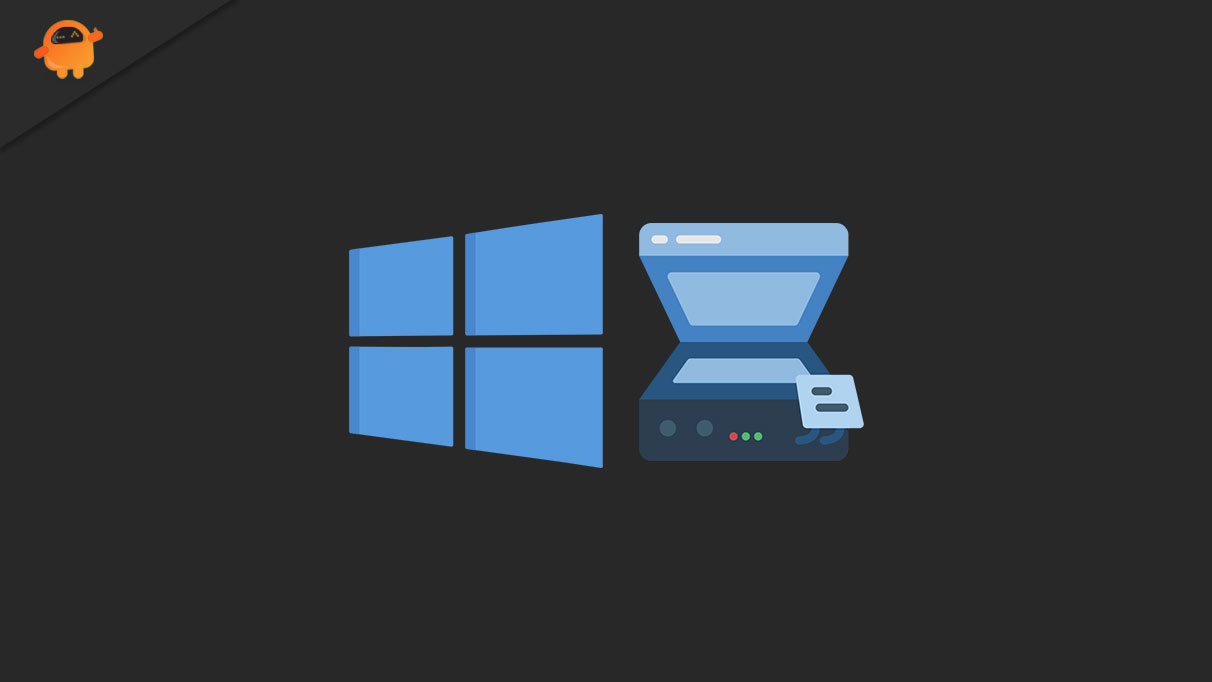 What Could Be Causing My Scanner to Not Work on Windows 11?
The scanner's inability to establish a stable connection with your computer could result from several issues. Some recurring explanations, however, are more frequent than others.
Damaged or frayed wires may prevent you from linking to your scanner.
Failure to install necessary drivers may prevent your computer from connecting to your scanner. You won't be able to establish a reliable connection with your scanner unless you accomplish this.
You can't scan anything if your PC's Windows Image Acquisition (WIA) service is disabled. To get your scanner working again, you must start this service.
Solutions to Fix Scanner Not Working Issue on Windows 11
Now that we know the usual suspects in this matter let's dive into the nitty-gritty. Note that the instructions below are for Windows 11 only.
1. Please restart the Windows Image Acquisition Service
To show you pictures from a camera or other hardware device, Windows relies on the Image Acquisition service. Your scanner and camera fall under this category. If you turn off this service, your PC won't be able to access any photos taken with a camera or scanner. The Windows Image Acquisition service can be restarted in the following ways in case you inadvertently disabled it:
To access Services on Windows, click the search button and type the word.
Go down the page and click on the most relevant result.
Double-click the icon labeled "Windows Image Acquisition" (WIA).
Toggle the Startup type to Automatic.
To do this, go to the Service status page and click Start to restart the WIA service.
When finished, select OK and reboot the machine.
Once you restart, this easy troubleshooting technique should work like a charm and resolve the problem.
3. Start the Troubleshooter for Hardware Problems
Is there any other hardware that isn't connecting or working properly? Though, if you have any hardware issues, Microsoft's Hardware and Device troubleshooter can help. Although Microsoft has deprecated the Hardware troubleshooter in Windows 11, it is still accessible through command.
To launch the Hardware and Devices troubleshooter, do as shown below:
To access the power user menu, use the Windows key plus X.
Copy and paste the following command into Windows PowerShell (Admin): Microsoft Device Diagnosis Utility (msdt.exe) -ID DeviceDiagnostic
Whenever the troubleshooter pops up, select Next to continue.
Wait till it takes a look at your scanner and determines what the problem is. When you're done troubleshooting, the troubleshooter can be closed by clicking the Close button.
Finally, try your scanner again after restarting your computer to ensure everything is working.
Hopefully, you can run the troubleshooter, and the suggested fixes resolve the Scanner Not Working Issue on Windows 11.
3. Update your scanner's outdated drivers to Fix the Scanner Not Working Issue
Every piece of hardware you plug into your computer must have its driver. A scanner is the same way. The fact that you have tried to link your scanner but have not yet loaded any drivers or software is probably the root of your problems. The system may be unable to connect properly with your scanner if the drivers were installed long ago and are outdated or corrupt. You can fix this by going to the website of your scanner maker and downloading the most recent update. You can also delegate tasks to Windows:
To access Windows' search function, press the Win + S keys simultaneously.
Start the search with Device Manager.
Right-click on the scanner's entry under "Imaging devices."
Select Automatically scan for driver updates and then click Update driver.
Wait a few minutes to let Windows locate the most recent drivers for your hardware. When finished, select the Close button.
As the last step, you need to restart your computer for the new drivers to take effect properly.
4. Use the System File Checker (SFC) Tool to Restore Corrupted System Files
Unfortunately, Windows system file corruption is a common source of instability. It includes unexpected app terminations, inability to connect to external devices, system shutdowns, and more. To effectively check Windows for corrupted files and restore them, run the System File Checker (SFC) utility. To fix damaged Windows files, you must do the following measures:
To access PowerShell in its administrative context, press Win+X.
Cut and paste the following command into the terminal. After you've finished, press Enter to carry out the command: Online DISM/Image Cleaning/Health Checkup or Cleanup-Image RestoreHealth DISM Online
Once you run this program, all damaged Windows picture files will be repaired automatically. Keep in mind that you shouldn't restart or shut down your machine right now.
To use this command, copy and paste it into the Command Prompt: SFC/scannow
Hold off on moving until the SFC tool is done scanning. When you're finished, please restart your machine. You should reconnect the scanner and use it if it still works.
5. Verify the Scanner and Computer are connected properly
If you've previously given the solutions mentioned above a go, the cables may be too slack, or you may have forgotten to connect them properly. Connecting the scanner's connections again may solve Windows' scanner recognition issues. Verify that no cables are damaged or frayed and are properly attached to their designated ports.
Be sure your wireless scanner and PC are connected to the same WiFi network. It is expected that the scanner will appear in the computer's devices list once it is connected to the same network as the PC.
6. Insert Your Scanner Manually Into The Settings
Scanners typically only require a connection to your device for setup. When you connect the scanner to your computer, it should automatically install the necessary drivers. However, there are occasions when this procedure fails for no apparent reason. Here's how to do it manually through the Windows Settings app:
Pressing the Win key +I will launch the Settings app.
Select Printers & Scanners > Bluetooth & Devices.
Select "Add device" to look for your connected scanner.
Give it a few minutes to find nearby scanners. As soon as you do, it will add your scanner to the list of available hardware.
While these procedures have been tested with a wired scanner, they should also apply to wireless scanners. Also, if you're having trouble linking your wireless scanner to your home network, it's a good idea to look into the scanner's handbook or visit the maker's website.
Conclusion
The solutions mentioned above should help you fix your scanner not working issue in no time. However, if your scanner problem persists despite following these steps, it may be due to hardware issues. In such a circumstance, searching the manufacturer's website for the scanner should yield helpful troubleshooting information. You can also contact the service's support staff for advice on resolving the issue.