2018's Sea of Thieves is one of the popular action-adventure video games by Rare and Microsoft Studios that has been doing pretty well in the community that loves pirates kind of gaming experience. This open-world multiplayer title allows players to play a pirate role to complete voyages from different trading companies. But finding chests, loot items, collecting skulls, and delivering goods can be important enough. However, some players are facing Sea of Thieves Not Receiving Gold in 2023 quite often.
As players are unable to pick up loot items like gold in Sea of Thieves, it's frustrating while making a delivery in the gameplay. Now, if you're also facing the same kind of issue then don't worry because it becomes quite common. So, you may ask why this issue occurs in Sea of Thieves. Well, it might appear due to the overload of the servers if there is a peak time in traffic. Although Sea of Thieves servers are well-optimized and scaled for heavy traffic, sometimes it can't be enough.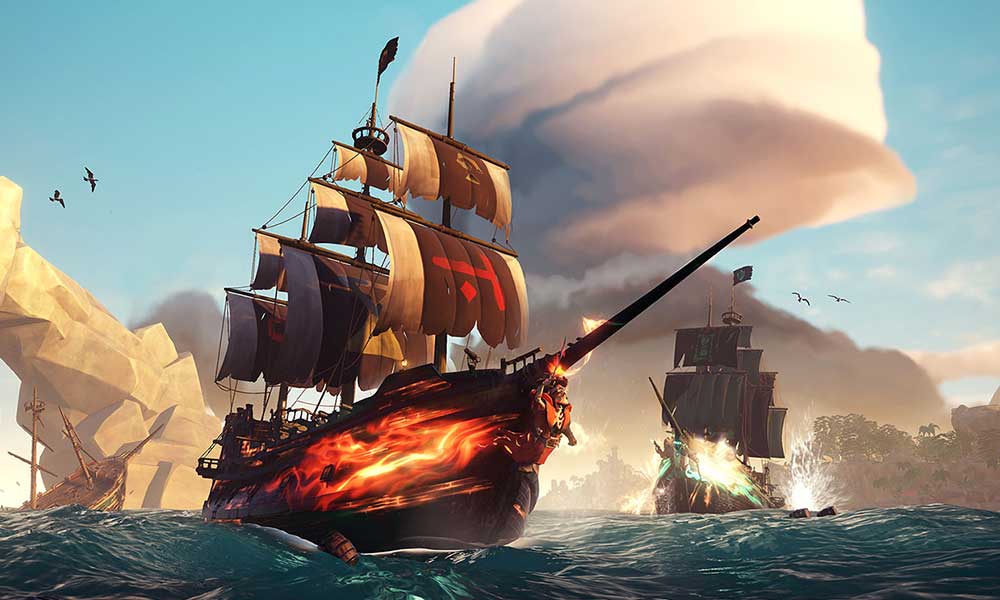 Fix: Sea of Thieves Not Receiving Gold in 2023
Unfortunately, there isn't much you can do right now to resolve this issue until the game developers come up with a patch fix or server-side fix soon. It leaves players to wait for the game servers to get technically sound in the problematic regions. The chances are high that Rare and Microsoft Studios are aware of this issue. However, there is no official fix available yet. Meanwhile, you can try some of the potential workarounds mentioned below that should help a lot.
1. Check the Sea of Thieves Game Status
You can check out the Sea of Thieves Game Status webpage officially to ensure there is no issue with the system. If it says "All systems are working as expected" that means the current status is working fine. Additionally, you can visit the third-party DownDetector Sea of Thieves webpage to cross-check if the problem is troubling or not. Make sure to visit the official @SeaOfThieves Twitter handle to check regular updates and info regarding the game issues.
2. Check the Internet Connection
You should also try checking out the internet connection at your end to ensure there is no issue with a poor or unstable network. If the internet connection isn't working well then ensure to switch the wired network to wireless or vice versa. Otherwise, you can try performing the power cycle method on a Wi-Fi router to refresh the connectivity.
3. Contact Sea of Thieves Support
If none of the workarounds did come in handy or the server issue still persists then make sure to contact Sea of Thieves Support and submit the ticket so developers can investigate the issue further.
That's it, guys. We assume this guide was helpful to you. For additional queries, you can comment below.