2018's Sea of Thieves is an open-world action-adventure pirate video game developed by Rare Ltd and published by Xbox Game Studios. In this game, players will have to take a role of a pirate to voyage with the pirate ship in the multiplayer mode to sail, fight, explore, loot, etc., to live a pirate life. But it seems that several players are unexpectedly encountering the Sea of Thieves Xbox Login or Sign In Not Working issue on their PCs.
So, whenever Sea of Thieves players tries to get into the game, they cannot link the Xbox Live account to Steam for the specific game. To be precise, affected players are getting the error message "You must be signed in to Xbox Live to play a Sea of Thieves. Please sign in and try again. (Ashbeard)". Now, if you're also facing the same kind of error quite often, then follow this troubleshooting guide to resolve it completely.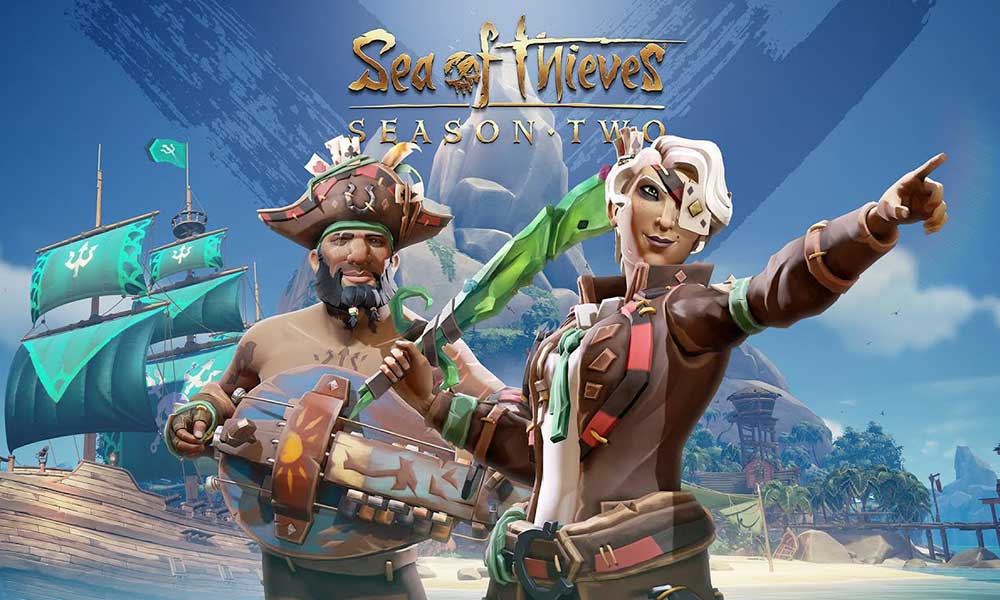 Fix: Sea of Thieves Xbox Login / Sign In Not Working
Well, it's worth mentioning that Xbox Live Sign In issue with in-game accounts on Windows is a common problem and Xbox Support is aware of it. Luckily, they've provided a few workarounds for the affected players to cope with this issue that we've mentioned below. Whereas we've shared some additional workarounds for you that can also help a lot. Plenty of affected players have found other ways to get rid of the linking issue. Now, let's jump into it.
1. Check the Xbox Live Status
The chances are high that some games require a separate sign-in account when you play them on the PC even if you're signed in with your Xbox profile. Sea of Thieves is one of those games that requires the Xbox Live or Game Pass account to be linked with the Steam account. Now, the first reason that can cause such an issue may be the Xbox Live issues from the server side. So, you should check out the Xbox Live Status here to ensure services are operational.
If in case, you're seeing any services with a yellow warning or disclaimer alert that means there is an issue with the server. Make sure to click on the warning to expand the service status and check the details properly. You should also scroll down to Notifications and sign in to it to receive the message whenever the service is up and running again. So, you'll be able to know when the problem has been fixed. If there is no issue, you can skip to the next method.
2. Check Your Network Connectivity
You should cross-check your network connectivity properly whether you're still connected to the internet access or not on your PC. Sometimes unstable or poor internet connection may trouble you a lot that can be fixed. To check the connectivity:
Click on the Start button on the taskbar.
Select Settings > Click on Network & internet.

Check if your network is connected or not.

If your network isn't connected or if you're having any issues, click on the Start button on the taskbar again.
Click on Control Panel by searching it > Select Network and Internet.
Click on Network and Sharing Centre > Select Troubleshoot problems.

Now, follow the on-screen instructions to get connected again.
3. Log Out of Xbox Account and Log Back In
If you're still facing the same Sea of Thieves Xbox Login Not Working issue on your PC then make sure to follow the steps below to simply log out of your Xbox account and then log back into it. Some affected players did try this specific method and fixed the issue easily. To do so:
Open the Xbox app on your PC.
Make sure that you're already logged into your account.
Head over to the Profile icon and right-click on it.
Next, Log Out of the account > Ensure to Log In again.
4. Set Auto Detect LAN Configuration
First, you'll need to download the SOT file to use the configuration on your PC.
Once downloaded, run the file and click on Yes (if prompted) to save it.
Now, press the Win+R keys to open the Run dialog box.
Type inetcpl.cpl and hit Enter to open Internet Properties.
Click on the Connections tab > Click on LAN settings.
Uncheck everything and just enable the Automatically detect settings.
Click on OK to save changes > Click on Apply and then OK to apply changes.
5. Reset the Microsoft Store
You can also follow the steps below to reset the Microsoft Store application on your Windows PC to refresh the app files and account syncing issues whatsoever. It'll also refresh your library and permissions by doing so.
Make sure to close the Microsoft Store app if already opened.
Click on the Start menu > Type wsreset and search for it.
Now, click on Run as Administrator and click on Yes to give permissions.
An MS-Dos screen will appear for a few seconds and closes automatically.
Just wait for it and the Microsoft Store will open automatically.
Next, you can sign into your existing account in the MS Store.
Try syncing and linking the Xbox account again with Sea of Thieves on the Xbox app or Game Pass.
6. Set Xbox Live Networking Service to Automatic
It may also be possible that the Xbox Live Networking Service is set to Manual or Disabled unexpectedly on your Windows computer which is eventually causing such an issue. You can follow the steps below to set it to automatic status.
Press the Win+R keys to open the Run dialog box.
Type in services.msc and press ENTER to open Services.
Now, search for the Xbox Live Networking Service from the list.
Right-click on the service and select Properties.
Change the Startup type to Automatic > Click on Apply and then OK.
Make sure to reboot the PC to apply changes immediately.
7. Retry Sign-in to Xbox Live
The chances are high that somehow your Xbox Live account sign-in process didn't go through the server-side syncing properly. As players can't do anything else on the Sea of Thieves Xbox Live sign-in screen, it may throw some errors. Make sure to retry the sign-in process by following the steps below:
Click on the 'Sign-in to Xbox Live' window on your Sea of Thieves game.
Press the Tab key on the keyboard and select Enter.
This will progress to the account sign-in section.
Now, enter your Xbox Live account email address > Hit Enter.
Then enter the Xbox Live account password and hit Enter.
You'll be prompted to confirm your account sign-in. Just press Enter to complete the sign-in process.
Once done, make sure to close the Sea of Thieves game and reboot the PC.
8. Update Sea of Thieves
Sometimes an outdated game version can trouble you a lot with the buggy patch over a period of time. If in case, you haven't updated your game for a while then make sure to follow the steps below to check for the available updates.
Open the Steam client > Go to Library.
Click on Sea of Thieves from the left pane.
Steam will automatically search for the available update.
If there is an update available, click on Update.
Make sure to wait for some time until the update completes.
Once done, ensure to reboot the PC to apply changes.
9. Verify and Repair Sea of Thieves
Corrupted or missing game files on the PC might also cause several issues with the game launching, server connectivity, and account sign-in. It's better to verify and repair the installed game files on the PC to check for the issue.
Launch the Steam client > Click on Library.
Right-click on Sea of Thieves from the list.
Click on Properties > Go to Local Files.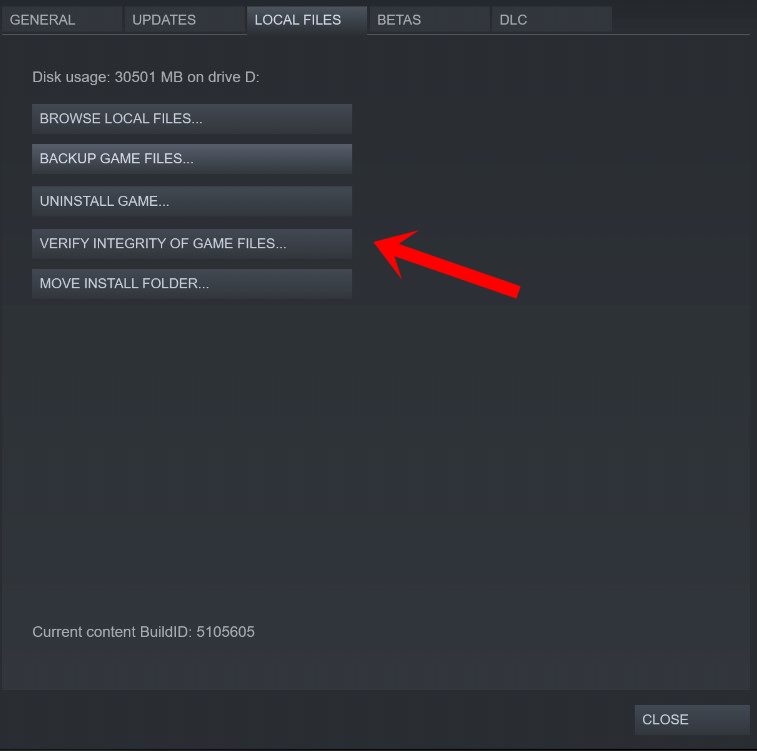 Click on Verify Integrity of Game Files.
This process may take some time to get completed. So, have some patience.
Once done, make sure to reboot the PC to apply changes.
10. Contact Sea of Thieves Support
If none of the methods worked for you then make sure to contact Sea of Thieves Support and raise a ticket for further assistance. We're expecting that developers will take a deep dive into it and try recommending you possible solutions.
That's it, guys. We hope this guide was useful to you. For further queries, you can comment below.