Sea of Thieves is a 2018 action-adventure open-world video game that offers the pirate experience of sailing and fighting to become a legend. Rare and Xbox Game Studios have done a great job by releasing this title in 2020 which is finally available on Steam Deck in multiplayer mode. But it seems that there are multiple players having some issues with the Sea of Thieves gameplay like you. So, you can check Sea of Thieves Steam Deck Best Settings.
Though the game is doing really well and has received very positive reviews on Steam, it looks like Steam Deck is unable to provide the best performance in some cases. Valve Corporation is known for its portable gaming handheld console called 'Steam Deck' which is a powerhouse to play PC games quite easily. But the chances are high that by tweaking the in-game graphics settings, your Steam Deck will able to run the game more smoothly than ever.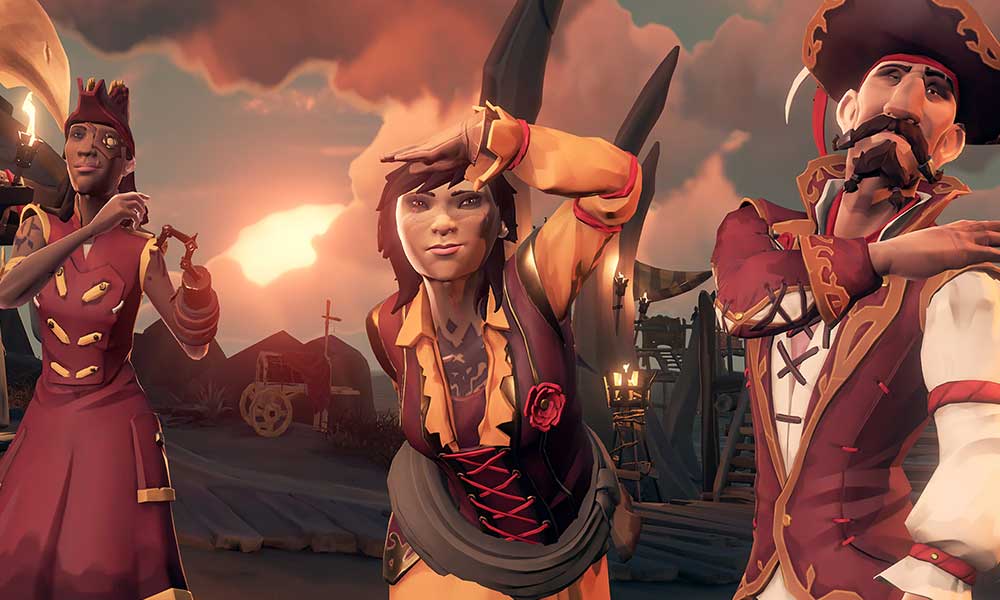 Sea of Thieves Steam Deck Best Settings
Steam Deck automatically chooses Legendary graphics settings for Sea of Thieves which looks stunning in visuals but the overall gaming performance seems inconsistent. There are occasional hiccups and FPS drops in the gameplay that obviously ruins the overall experience. In terms of the graphics quality and FPS preference, you can easily adjust the Sea of Thieves settings for Steam Deck to keep the frame rate count good enough.
Here we've shared the best graphics settings below that you can try. If you're not getting a satisfactory result, make sure to try adjusting some values high or low to check for the same. So, without wasting any more time, let's jump into it.
Default Quality Selection – Custom
Shadow Detail – Rare or Mythical
Model Detail – Rare or Mythical
Texture Detail – Rare or Mythical
Water Detail – Rare or Mythical
Lighting Detail – Rare or Mythical
Particle Effect Quality – Cursed
Particle Resolution – Cursed
Resolution Limit – Native
Display Mode – Fullscreen
Framerate Lock – Off
Performance Counters – Off
Buffering – Double
Resolution Scaling – 100
That's it, guys. We assume this guide was helpful to you. For further queries, you can comment below.