The Steam Deck is a handheld gaming device developed by Valve corporation. The Steam Deck is known as the popular Steam platform for PC gaming which has a lot of specs and features. It runs on a custom version of SteamOS which is based on Linux. It also runs for Windows gaming through the Steam client. It has a built-in controller with D-pad, triggers, a face button, and a joystick and it also supports external controllers through USB or Bluetooth.
Through the Steam Deck, users can easily access and play the games with the help of Steam Link as it promises to offer a convenient and portable way to play and access their favourite PC games. On the contrary, the Nintendo Switch is expected to compete with the Steam Deck controller. Unfortunately, most users addressed an issue with the Steam Deck brick after updating their device, which can be frustrating.
Most users reported a Steam Deck bricked after an update issue on several platforms, including Reddit, Twitter, and websites. One Reddit user complained about a problem regarding the Steam Deck bricking after the update, when the user is playing Marvels Spiderman Remastered from 100% Battery to 10% Battery then, the Steam overlay kicks to remain at the current battery life, and the performance seems to be 5fps. However, the screen also stuck and showed black issues after booting the device.
You can visit the Reddit platform to find the related issues with your Steam Deck device. I hope the platform helps you to find and solve the problem on your Steam Deck. Hence, there's a method available that you can take to solve your Steam Deck bricked issue.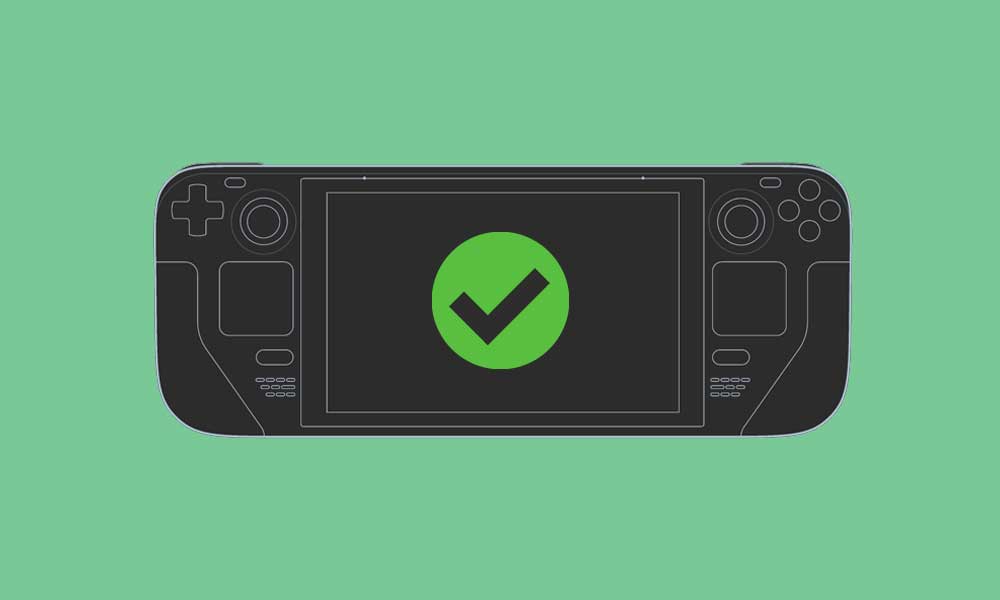 Steam Deck Bricked After Update, How to Fix?
It's possible that the charging of your Steam Deck is down, so be sure to charge your Steam Deck controller and leave it for an hour to check if the device is turned on. If it's not, try to boot your Steam Deck by pressing the power and volume buttons for a few seconds. It might help you to get back to your Steam Deck controller again.
Fix 1: Reinstall the Steam OS
If you're having an issue with the Steam Deck which is bricked after updating automatically, don't worry. One possibility is to re-install your Steam OS on your Steam Deck controller. It might help you to get back to your Steam Deck again without the loss of any data. So, let's get started:
Pre-requisites:
Windows PC.
A Wired keyboard or wireless.
USB flash drive or SSD Card 8GB
USB-A to USB-C Adapter or a USB Hubs
A Mouse (Optional)
Firstly, create a recovery flash drive and download it on your PC.
Now download the Steam Deck image and wait until it's completely downloaded.
Once the Steam Deck image is downloaded, move to the Rufus website and download Rufus.
Plug the USB flash drive into your PC and you can see the USB flash is detected on your PC.
On the Rufus, make sure you select the USB flash drive that you plugged in and select the Steam Deck recovery on the boot selection.
Make sure to check the box that is correctly set and hit the start button it takes a few minutes to proceed.
Once completed, unplug the USB flash drive from your PC.
Plug the USB flash drive using the USB-C or USB Hubs.
Again, press the volume down and power button simultaneously for about a few seconds and when it's booted up, release both buttons.
Make sure you select the USB flash drive to boot up your Steam Deck and it takes up to 5 minutes to complete the process.
Once the boot is completed, try to recover your Steam Deck.
That's it. Hope this following method might help you to solve the problem you're facing on your Steam Deck device.
Fix 2: Contact Support Team
If you have tried to Re-install the SteamOS on your Steam Deck and it doesn't work at all, there may be an issue with the software or hardware. You should contact Steam support or other service teams for further assistance. They might help you to troubleshoot the problem easily. You can easily connect with them through the official Steam website.