Visual Voicemail lets you manage your voicemails by reviewing them in a list on your iPhone. You can listen to any message by simply tapping on it – no need to listen to instructions or prior messages. Here, in this article, we have discussed the simplest and straightforward methods to Setup and Access Visual Voicemail on iPhone 8 or 8 Plus.
Visual voicemail is a feature typically provided by cellular telephone service providers that adds a visual interface to standard voicemail capabilities. With visual voicemail, users can quickly view and access a list of their voicemail messages for playback as well as manage their personal greetings and upload messages to a voicemail server using a graphical interface. With some visual voicemail services, e-mail-based and text-based transcripts of audio messages can be provided as well.
Popularized by Apple's iPhone, visual voicemail is now common on BlackBerry, Windows Phone 7.1 ("Mango"), and other smartphone devices. Additionally, third-party services from companies like PhoneFusion and YouMail deliver visual voice mail services and smartphone apps for devices that lack built-in visual voicemail capabilities.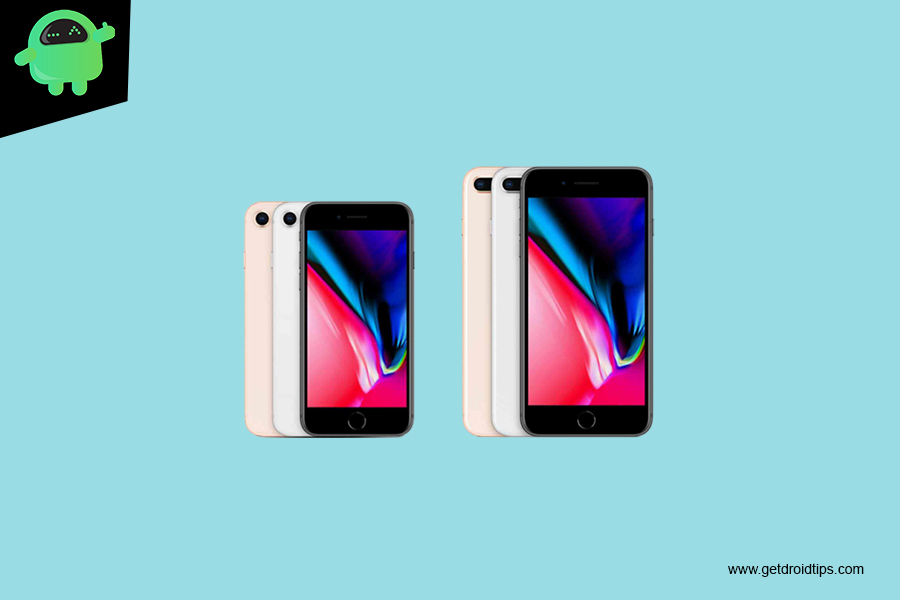 Setup and Access Visual Voicemail on iPhone 8 or 8 Plus
Visual Voicemail Requirements
The latest iPhone 8 series devices do come with a pre-installed Visual Voicemail feature. Now, before heading over to the setup process on your iPhone 8/8 Plus, make sure to follow all of these requirements below.
The iPhone 11 series device should be running on the latest iOS version. To check for the latest iOS version on your iPhone, go to the Settings >> General >> Software Update.
Make sure that your iPhone has updated to the latest carrier version. Just head over to the device Settings >> General >> About >> go to the Network section. If a new network version is available, you'll see a notification. Simply follow the on-screen instructions to upgrade it.
Your iPhone should have a working mobile data connection or Wi-Fi network.
Set Up Visual Voicemail on your iPhone 8 or 8 Plus
Tap the Phone icon from the home screen.
Then tap on the Voicemail tab at the bottom right corner of the screen.
Next, tap on Set Up Now.
Create a visual voicemail passcode more than a four-digit and then tap on Done.
Enter the passcode again to confirm and select Done.
You can either select Default or Custom.
If you select default, you will default greetings. If you select custom then you can record your own greetings.
Once completed, tap on the Done button to save your voicemail greetings.
The set-up process can take a bit longer.
Finally, you can send voicemail on any of your contacts or any particular mobile number.
Steps to Check Visual Voicemail messages on your iPhone 8 or 8 Plus
Tap on the Visual Voicemail app from the home screen on your iPhone.
Select the voicemail message you want to hear.
Tap on Play to listen to the voicemail message. You can also pause, rewind, or forward the voicemail message by selecting the options.
You can also read the transcript of the voicemail message along with the date & time.
That's it, guys. Enjoy!
Conclusion
That was it, this was the easiest way to Setup and Access Visual Voicemail on iPhone 8 or 8 Plus. Are you facing any problems and issues with your iPhone 8 Series? Then there is nothing to worry about, we have an article dedicated to iPhone 8's issues and guides. Here is the iPhone 8 Troubleshooting Guide. Although it's rare, some cases of the issues on Apple devices may have bad hardware as the origin. If a factory reset won't help in fixing your issue, visit your local Apple Store or Service Center so a qualified technician can examine the hardware. If needed, they may send it in for repair or replacement.
Do you own an iPhone 8, or any Apple device and need these types of simple tutorials? Then stay tunned to GetDroidTips' iPhone Tips & Tricks column because many simple tutorials for Poco are coming soon.

If you have any queries regarding this, the comment section always available for you.